Patients of We Care Dental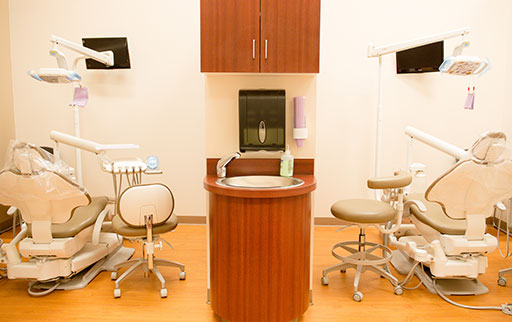 We Care Dental offers most general dentistry services or can coordinate specialty care if needed. We offer a variety of general dentistry procedures to help give you peace of mind about your smile.
Our full range of services include:
Dental Exams
Dental Images
Cleanings
Oral Cancer Screenings
Periodontal Care
Fluoride Treatments
Dental Sealants
Filings
Crowns
Root Canals
Bridgework
Dentures
Pediatric Dentistry
Extractions and Oral Surgery
Dentistry Services for patients with special needs
Your First Visit
Your first visit will consist of a comprehensive examination, appropriate x-rays, oral cancer screening, and a presentation of a treatment plan listing recommended treatments, fees, and a timeline that can suit your needs. For more information please contact We Care Dental at 760-565-6055      or via email at:
Below is a link for a new patient packet you can fill out and have ready before your first appointment.
New Patient Packet
The new patient packet gives us the necessary information and consents to see you as a patient at We Care Dental.

WeCareDental New Patient Packet.pdf
Adobe Acrobat document [3.2 MB]