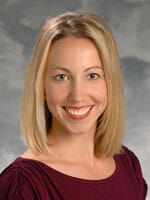 Education
3rd year WesternU osteopathic medical student, 4th year Pre-Doctoral NMM/OMM Teaching Fellow
Graduated with a Bachelor of Science in Kinesiology from Washington State University – Go Cougs!!
Professional Experience
I took a year off from college after my freshman year to serve as the 2003/04 Washington State Dairy Ambassador. In brief, I was the main spokesperson for the Dairy Farmers of WA completing 160+ school presentations, 11 radio interviews, 5 television interviews, and addressed the Washington Senate regarding the benefits of the dairy industry and its products. In addition, I worked as an intern at the WA Dairy Products Commission in between events, helping with their promotions department. It was during this year of adventure that I discovered how much I enjoyed teaching and have subsequently sought similar experiences.
At WSU, I became the Exercise Physiology TA for 6 semesters and coached basketball at the local middle school. Now at WesternU, I am thoroughly enjoying teaching through the Osteopathic Principles and Practice curriculum as a teaching fellow. In the future, I would like to continue to teach on campus and/or serve as a clinical rotation preceptor for medical students.
Academic Interests
I have always been more of a kinesthetic learner so I have gravitated towards activities where you learn by "doing." Thus, when I discovered osteopathic medicine and its hands-on qualities I was immediately intrigued. Ultimately, I was won over by the four tenets of the osteopathic philosophy: 1) The person is a unit of body, mind, and spirit, 2) the body is capable of self-regulation, self-healing, and health maintenance, 3) Structure and function are reciprocally interrelated, 3) Rational treatment is based upon and understanding of basic principles of the above three tenets.
I feel so blessed to have the opportunity to develop my osteopathic skills and apply the four tenets as a NMM/OMM teaching fellow. Within this program I have gained a second family: brilliant and wise faculty and my talented and fun-loving co-fellows, who have and will help me develop into the physician I want to be.
Narrative
I grew up the eldest of three daughters of a veterinarian/ Lt. Colonel Dad in the Air Force and a Mom who works in nuclear medicine. My dad retired after 26 years in the military and we found ourselves in Centralia, WA which is where my family calls home. While growing up, we had a "hobby farm" where we raised a sample of various animals. We rode horses, I showed dairy cows in 4-H, my sisters showed pigs, we had rabbits, and a few chickens, goats, and beef cows, plus the necessary cats and dogs.
I met my husband of three years, Preston, at a WSU Catholic Church retreat and he has since been my strongest support through my medical schooling. We love to play sports together and will jump on any chance to be outdoors. Currently, we are living in the beautiful Rogue Valley where I am completing my clinical rotations in Medford, OR. At this point, I am considering a career in Family Medicine or Pediatrics.