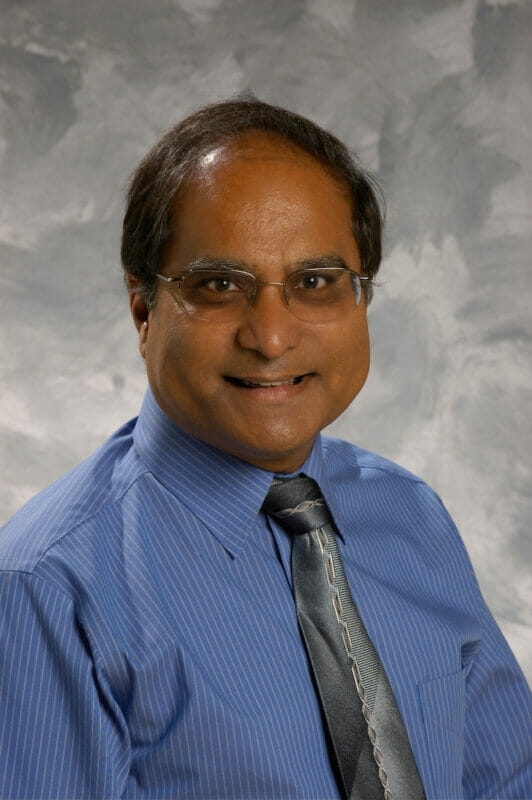 Guru Betageri, PhD
Associate Dean
Graduate College of Biomedical Sciences
E-Mail: gbetageri@westernu.edu
Phone: 469-5682
Join year: 1998
Education
Dr. Betageri obtained his B.Pharm. degree from Karnatak University, an M.Pharm. from Bangalore University and a Ph.D. degree in Pharmaceutical Sciences from the University of Alberta, Edmonton, Canada.
Teaching Experience
Dr. Betageri then joined the National Cancer Institute in Bethesda, Maryland as a visiting scientist, followed by a faculty appointment at Auburn University. Dr. Betageri moved to Western University in 1998, where he was promoted to Professor in 1999 and became Chairman of the Department of Pharmaceutical Sciences in 2002.
Research Interest
Formulation and drug delivery using lipids and liposomes. Site-specific drug delivery using liposomes and monoclonal antibodies. Controlled release formulations based on long circulating liposomes and polymer delivery systems. Enhancement of dissolution and bioavailability using lipid based delivery system and evaluation in Caco-2 cell model.

Organizations
Dr. Betageri is an active member of the American Association of Pharmaceutical Scientists, the American Association of Colleges of Pharmacy and the Controlled Release Society.
Publications
A. Pumerantz, K. Muppidi, S. Agnihotri, C. Guerra, V. Venketaraman, J. Wang, G. V. Betageri "Liposomal Vancomycin: Preparation and Intracellular Killing of MRSA" Int. J. Antimicrb. Agents., 37, 140-144, 2011
S. A. Agnihotri, K.S. Soppimath and G. V. Betageri "Controlled Release Application of Multilamellar Vesicles: A Novel Drug Delivery Approach" Drug Del., 17, 92-101, 2010
D. Deshmukh, R. Nagilla, W. R. Ravis and G.V. Betageri "Effect of dodecylmaltoside (DDM) on uptake of BCS III compounds, tiludronate and cromolyn, in Caco-2 cells and rat intestinal model" Drug Del., 17, 145-151, 2010
P. Hiremath, K. Soppimath and G. V. Betageri "Proliposomes of Exemestane for Improved Oral Delivery: Formulation and In-vitro Evaluation Using PAMPA, Caco-2 and Rat Intestine" Int. J. Pharm. 380, 96-104, 2009
G. V. Betageri "Enhancement of dissolution of poorly water-soluble drugs using proliposomes" Amer. Pharm. Rev. 11, 88-92, 2008