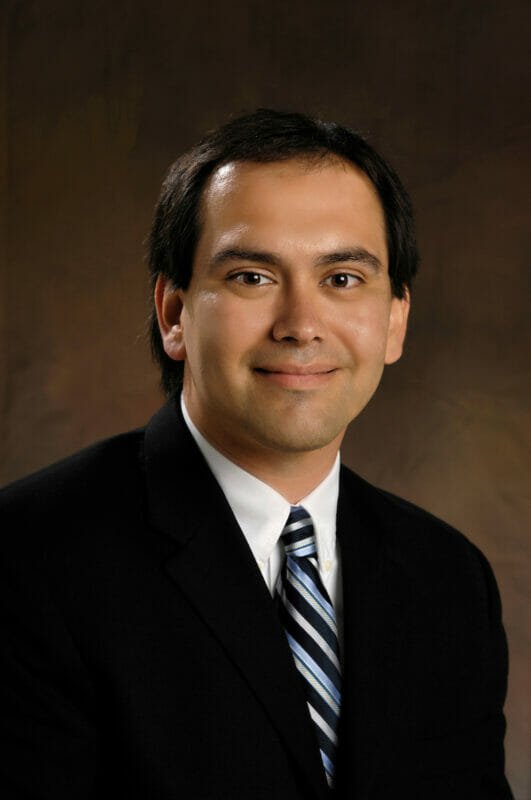 David J. Sanchez, PhD
Associate Professor of Pharmaceutical Sciences
College of Pharmacy
E-Mail: sanchezd@westernu.edu
Phone:
Join year: 2011
Education
PhD Biomedical Science
University of California San Francisco 2004

BS Biochemistry
University of Texas 1999


Research Interest
My laboratory studies the immune response to viruses. While the immune system is effective in defending us against a majority of pathogens, infectious viruses bypass these defenses to establish infection. We look at the mechanisms of viral recognition that activate the innate immune system and the ways viruses block their recognition by these pathways. We have found proteins from viruses such as HIV and KSHV that can effectively block induction of Type I Interferon, the key anti-viral cytokine of the innate immune system. Development of strategies to block these viral proteins will allow effective innate immune responses against these viruses.
Publications
Sanchez DJ, Miranda D Jr, Marsden MD, Dizon TMA, Bontemps JR, Davila SJ, et al. (2015) Disruption of Type I Interferon Induction by HIV Infection of T Cells. PLoS ONE 10(9): e0137951. doi:10.1371/journal.pone.0137951
Liu SY, Sanchez DJ, Cheng G. New developments in the induction and antiviral effectors of type I Interferon. Curr Opin Immunol. 2011 Feb: 23(1): 57-64. Epub 2010 Nov 29. Review
Sanchez DJ, Ding X, Schopf E, Liu Y, Deng JC,Yang S, Cheng Y, Ho CM, Cheng G. Harnessing Nanotechnology to Create New Diagnostics and Treatments for Infectious Disease. Nanotechnology (IEEE-NANO), 2010 10th IEEE Conference on August 2010: 75-79.
Sanchez DJ, Miranda D Jr, Arumugaswami V, Hwang S, Singer AE, Senaati A, Shahangian A, Song MJ, Sun R, Cheng G. A repetitive region of gammaherpesvirus genomic DNA is aligand for induction of typeI interferon. J Virol. 2008 Mar;82(5):2208-17.Epub2007 Dec12.
Renn CN, Sanchez DJ, Legaspo AJ, Sieling PA, Cheng G, Modlin, RL. Function of Langerhans cell-like dendritic cells in antiviral immunity of the skin. J Immunol. 2006 Jul1;177(1):298-305.
Sanchez DJ, Gumperz JE, Ganem D. Regulation of CD1d display and function by a herpesviral infection. J Clinical Investigation. 115:1369-1378(2005).