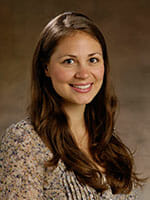 Education
DO Candidate, Western University of Health Sciences, COMP 2015
Molecular and Cellular Developmental Biology, B.S. UC Santa Cruz 2008
University of Warwick, England 2007
Education Experience
OPP I tutor and TA
Female Physiology TA
Human Health and Nutrition TA
Office manager and simulation educator, NSLC, DC
Professional Experience
Program Director, National Student Leadership Conference, DC
Program Coordinator, Women's Center, UCSC
Peer Educator, Rape Prevention Education, UCSC
Academic Interests
I am very interested in becoming involved in OMT research and how it can alleviate pain in the pregnant patient. Additionally, I would love to continue exploring the ways in which OMT is utilized by different physicians—making it the unique and irreplaceable skill it is today.
Narrative
Narrative (thoughts on the fellowship)
At this point, I am still unsure of my exact plans for what my practice will focus on, however, I know that I want to be a great doctor. I also know that each chance I have to improve on my teaching, understanding, and experience will benefit my patients and me greatly—and this is what the fellowship will do. For me, using my hands and the tools of osteopathic medicine has created the foundation for which my future practice will be built on.
Narrative (personal Hobbies/Interest)
Cooking (veggie goodies + soups of any kind!), Yoga anywhere I can, trying to run (for the dual purpose of staying healthy and ridding my amped up dog of his energy), playing/loving/talking to my sweet pooch, spending time with my husband, and creating home made household products!
Personal Quote:
"Failure will never overtake me if my determination to succeed is strong enough."
– Og Mandino