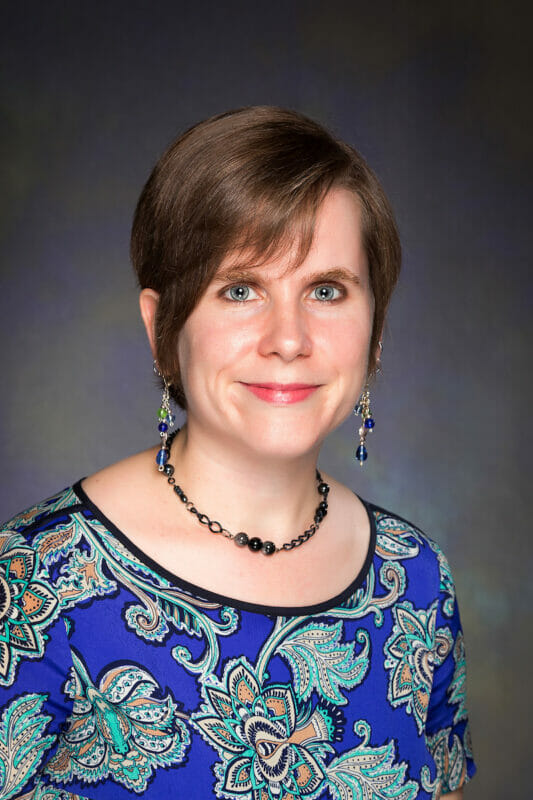 Anne Kugler, PharmD, BCACP
Associate Professor of Pharmacy Practice and Administration
College of Pharmacy
Education
Pharm.D. 2006
Long Island University, Brooklyn, NY
B.S. 1998
Randolph-Macon College, Ashland, VA
Pharmacy Practice Residency 2007
James J. Peters VA Medical Center, Bronx, NY
Certification
BCACP (Board Certified Ambulatory Care Pharmacist) 2011
Certified Immunizer 2011
License
Registered Pharmacist in CA and NY
Work Site
St. Mary Medical Center
1045 Atlantic Ave.
Long Beach, CA 90813
The Ambulatory Care Advanced Pharmacy Practice Experience at the Medication Management Services at St. Mary Medical Center is designed to provide various clinical experiences necessary to prepare students to become entry level practitioners in Ambulatory Care. Student pharmacists will be involved in direct patient care activities in a diabetes management clinic. Student pharmacists are expected to serve as an integral member of the multidisciplinary health care team to assess patients and provide appropriate drug therapy. Student pharmacists are required to present a journal article analysis which is given to the rest of the staff, faculty, and students at the clinic.
Research Interest
Scholarship of teaching and learning, nutrition, and diabetes.
Publications
Kugler AJ, Cao H. Cardiovascular Impact of Newer Medications to Treat Type 2 Diabetes Mellitus. CA J Health Syst Pharm. 2019, 31(2), 35-49.
Kugler AJ, Gogineni HP, Garavalia LS. Learning Outcomes and Student Preferences with Flipped vs Lecture/Case Teaching Model in a Block Curriculum. Am J of Pharm Ed. 2019. 83(8),7044.
Kugler AJ, Thiman ML. Efficacy and safety profile of once-weekly dulaglutide in type 2 diabetes: a report on the emerging new data. Diabetes Metab Syndr Obes. 2018 May 9;11:187-197.
Davies ML, Thiman ML, Kugler AJ. Efpeglenatide: A Once Monthly GLP-1 RA in the Pipeline. Austin Journal of Endocrinology and Diabetes. 2016. 3(4),1-4.
Kugler AJ, Fabbio KL, Pham DQ, Nadeau DA. Inhaled Technosphere Insulin: A Novel Delivery System and Formulation fo the Treatment of Types 1 and 2 Diabetes Mellitus. Pharmacotherapy. 2015;35(3):298-314.
Rivkin A, Yin H, Borno L, Fabbio K, Kugler A, Maltz FN, Marzella N, Mehta M, Najib J. Revising senior pharmacy grand rounds to incorporate longitudinal board review to prepare students for licensing examination. Currents in Pharmacy Teaching and Learning. 2013 May;5:236-240.
Mergenhagen KA, Blum SS, Kugler A, Livote EE, Nebeker JR, Ott MC, Signor D, Sung S, Yeh J, Boockvar KS. Pharmacist- versus physician-initiated admission medication reconciliation: impact on adverse drug events. Am J Geriatr Pharmacother. 2012 Aug;10(4):242-50.
Boockvar KS, Blum S, Kugler A, Livote E, Mergenhagen KA, Nebeker JR, Signor D, Sung S, Yeh J. Effect of admission medication reconciliation on adverse drug events from admission medication changes. Arch Intern Med. 2011 May 9;171(9):860-1.
Lieberman-Blum SS, Kang L, Kugler A, Khalifa M, Schiller DS. Making the most of your residency. Am J Health Syst Pharm. 2008 Feb 15;65(4):293-5.