Office of the Senior Vice President for Research & Biotechnology
The overall goal of the Office of SVP-Research and Biotechnology is to build distinctive profile at WesternU through the pursuit of excellence in research and innovation, excellence in health sciences undergraduate and graduate academic programs and the continued development of interdisciplinary research and training initiatives within and between the Colleges at WesternU and other schools/colleges in the neighborhood in Southern California. Strategic initiatives will entail collaboration of extant research units to greatly expand the recognition of the WesternU at the local, national, and international levels by developing improved diagnostic biomarkers, identify new targets for intervention and develop novel therapeutic approaches for better management of patients. A key initiative will focus on resultant development of novel therapies and provide resources to accelerate technology transfer and commercialization of the new knowledge and products.
The Office of SVP-Research & Biotechnology will serve as the centralized hub providing a supportive environment to the faculties and investigators/collaborators at WesternU with facilities and scientific interactions distinguished by the accomplishments in research, scholarship, creativity, and entrepreneurship, and the mentoring of health science students, graduate students, and other trainees. The goal is to develop strategic initiatives and assist in developing and submission of competitive grant proposals with close interaction and partnership with basic scientists and clinician-scientists bridging multiple departments/colleges and expertise to develop and build strong translational research program in a multidisciplinary manner to expand ideas and the innovative products. These initiatives will enhance research and innovation in higher education at the WUHS and enhancing economic development in the Pomona county.
PubMed: Western University of Health Sciences
Find out right away when WesternU publishes. Did you know? You can receive automatic updates whenever a new publication appears on PubMed. Subscribe to the xml link via an RSS reader (the xml link can only be read with an app). For example, try Feedly or NewsFlow (mac). Or, go to PubMed directly and create an email notification. 
MA Seffinger
… work. (doi:10.7556/jaoa.2015.127) Lukas Martincik, OMS III Michael A. Seffinger, DO
Western University of Health Sciences College of Osteopathic Medicine of the Pacific,
Pomona, California Reference 1. Seffinger MA. Osteopathic …
All of the research done at Western University of Health Sciences falls within five clusters … read more
Learn
About research in the colleges
Feeling Lost?
Need help getting around? Access the 3D map on your smartphone; also, here is a listing of lecture halls. Select campus map and the building you seek just click to get the individual building address number.Assistance to individuals may be available from The Accommodations and Resource Center (AARC).
Two visitor parking lots are listed on the map. If you are lost or need help with a visitor's parking permit first call security at :+1 (909) 706-3000, who issues permits, or you may also contact our office at (909) 469-5619 for assistance.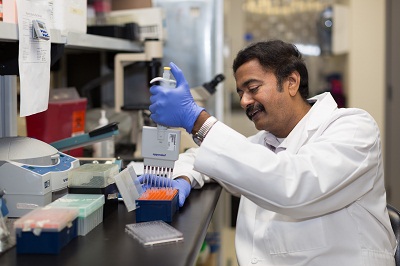 WesternU Ventures/ Tech Transfer
Financial Conflicts of Interest in Research
Giving
Support research at WesternU