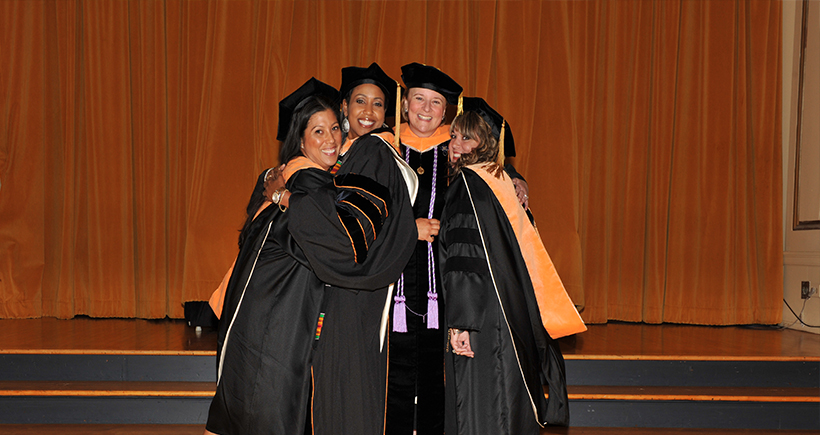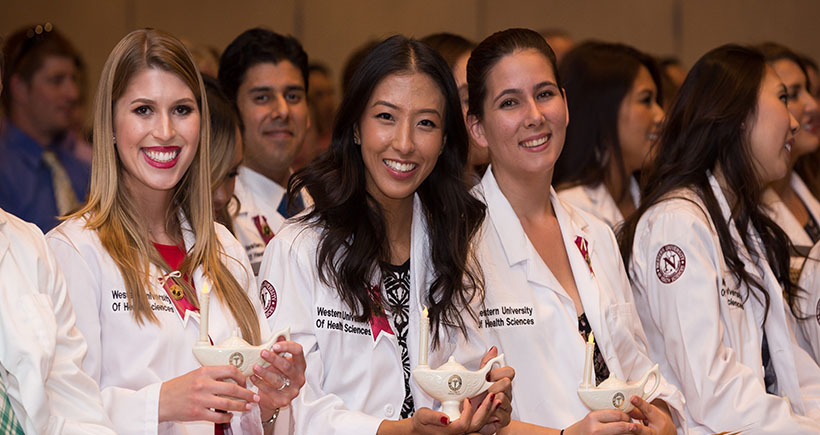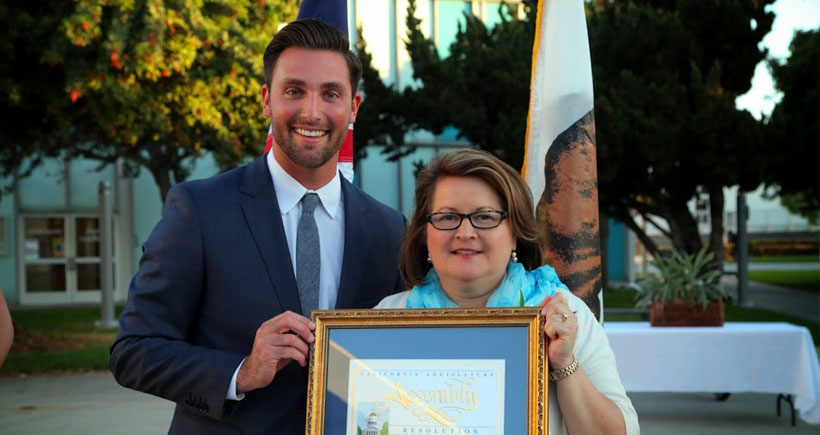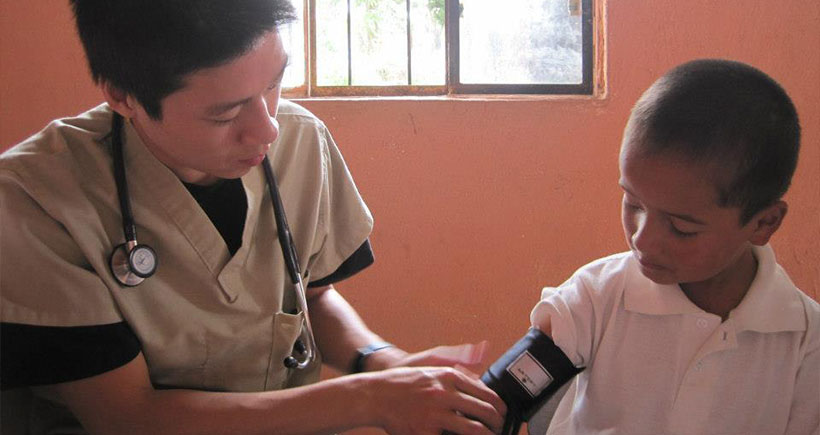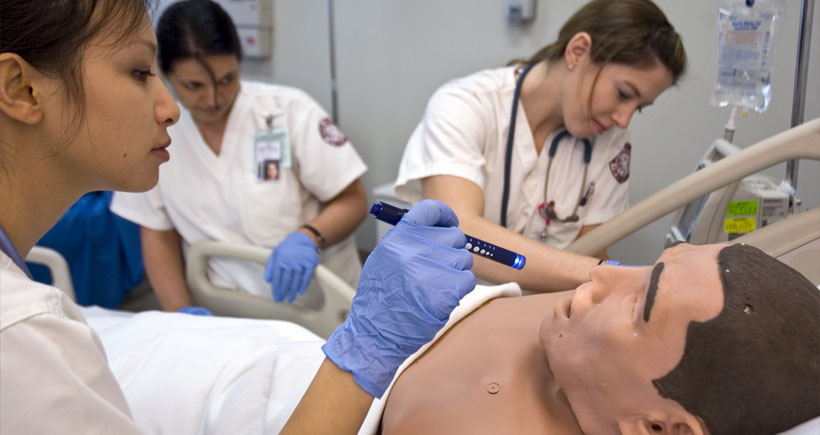 Welcome to WesternU's College of Graduate Nursing web pages! Over the years, our college has built a solid reputation of educating outstanding and compassionate advanced practice nurses and nurse leaders – a success we credit to our exceptional students, faculty, and community partners. WesternU has always looked to the future and was the first university in the United States to begin a web-based curriculum for family nurse practitioners. We have since grown and offer various points of entry for nurses who wish to advance their degree and for students who wish to change their career and enter the honored profession of nursing. We hope you find our web pages helpful and look forward to welcoming new students to be a part of our rich history and exciting future.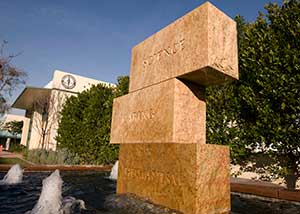 Find out about all the great reasons why you should choose WesternU..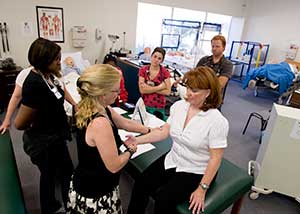 Listen to what students have to say about the programs at the College of Graduate Nursing…
CGN AWARDED STATEWIDE HEALTH PLANNING AND DEVELOPMENT GRANT
The College of Graduate Nursing/Family Nurse Practitioner program is proud to be the recipient of the 2017/2018 California Song Brown/Office of Statewide Planning and Development grant funding of $132,000. Read more….
CGN AWARDED HRSA NATIONAL FACULTY LOAN REPAYMENT PROGRAM GRANT
Western University of Health Sciences' College of Graduate Nursing has received $380,136 to address the need for more doctorally-prepared nurses in the workforce and to mentor the next generation of health care providers.This is the seventh year the College of Graduate Nursing (CGN) has received funding from the U.S. Department of Health and Human Services' Health Resources and Services Administration's (HRSA) National Faculty Loan Program (NFLP)..  Read more…
Learn more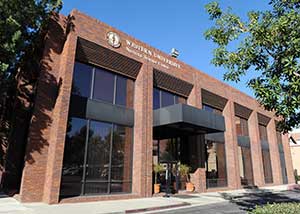 Western University's graduate nursing programs are designed for nurses who wish to continue working in their profession, keep family commitments and live in the same community while pursuing a graduate education. This benefit is especially convenient for students living in rural areas, small communities, or on active military duty.
View important CGN academic dates through summer 2022 such as semester start/end dates, spring/summer breaks, and dates for the mandatory seminar weekends.
Nursing Excellence 2021 Publication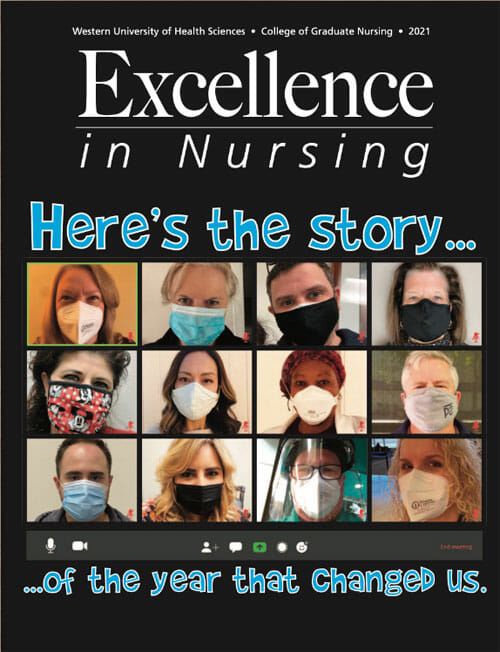 View the latest issue of CGN's Excellence in Nursing publication.
This publication includes stories of nurses promoting and restoring health amid the pandemic; caring for others in the perioperative area; protecting public health around the globe; and celebrating Fellows in the CGN family.
Stay Connected
Keep up-to-date with the latest news and announcements from WesternU!
Giving
For information about how to support the College of Graduate Nursing, please contact the Office of Annual Giving and Donor Relations: (909) 706-3476.