The College of Pharmacy is proud to offer an outstanding cutting-edge curriculum, research, state-of-the-art classrooms, interprofessional education experiences, and a talented group of faculty and staff committed to student success.
96 %
On-time Graduation Rate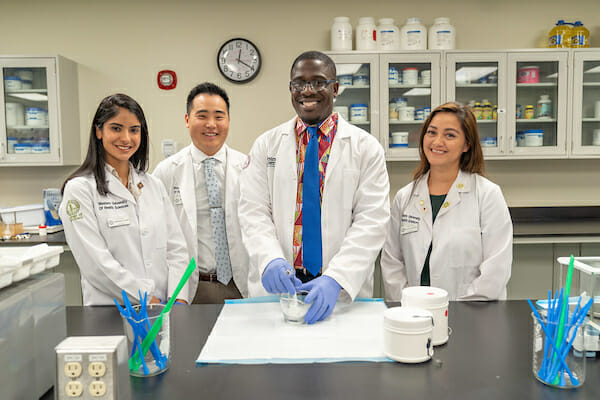 Open video modal
Overview
Academic Programs
At the WesternU College of Pharmacy, we are dedicated to your success. We offer an outstanding cutting-edge curriculum, state-of-the-art classrooms, and interprofessional education experiences where you work side by side with other health care professionals as part of a team. You can engage in research with faculty. You'll gain valuable hands-on experience and form caring relationships with patients in our experiential learning opportunities.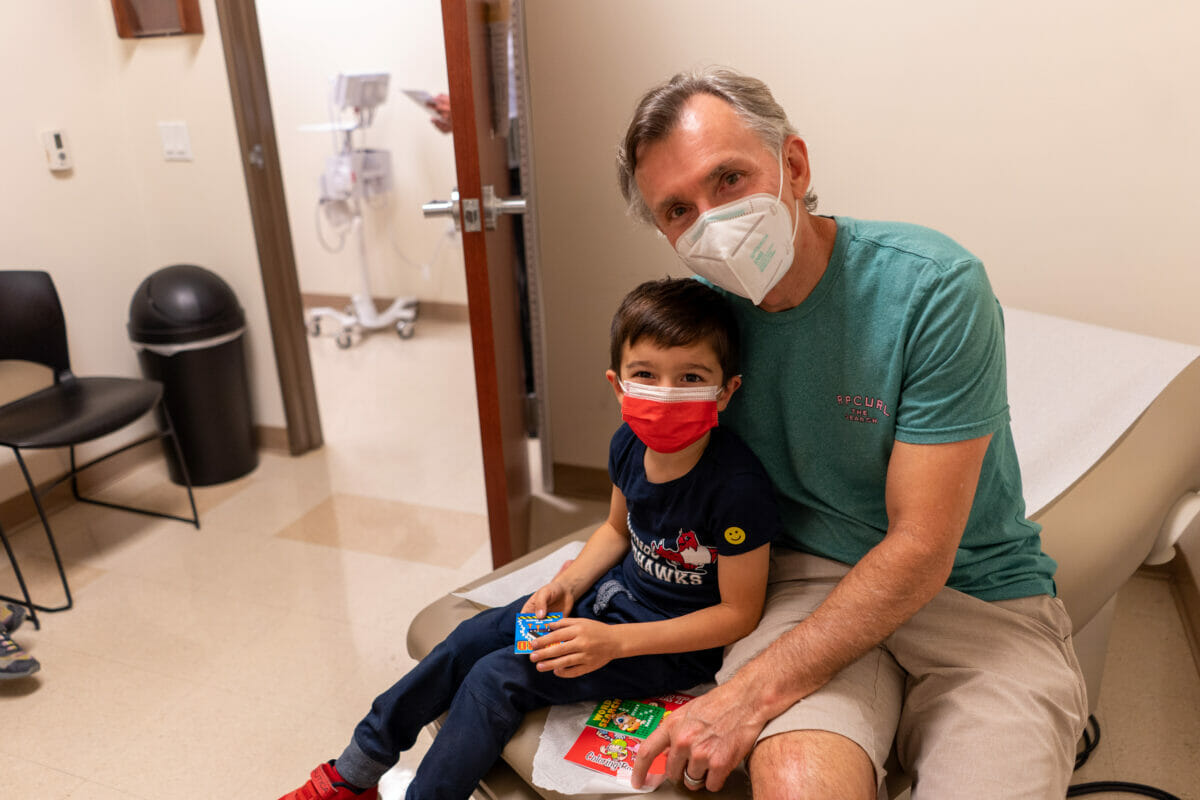 WesternU Health
Pharmacy & Travel
WesternU Health's Pharmacy & Travel Care Clinic is our clinical teaching facility for College of Pharmacy students. Your health is our mission. Whether you need a quick prescription filled or want to talk with one of our friendly pharmacists about your medications, we are here to help you. The WesternU Pharmacy offers a full line of prescription and non-prescription medications and more. The Pharmacy also hosts COVID-19 vaccine clinics for the public. Learn more!
Faculty & Staff Spotlight
Dr. David Jesse Sanchez was awarded an R21 grant in the amount of $347,212 from the NIH National Cancer Institute for the project, "Disruption of Type I Interferon Induction by a KSHV Homologue of IPS-1". Due to its proposed work on Kaposi's Sarcoma, this project was awarded under a NIH notice of special interest on "High" Priority AIDS Research on AIDS-defining Cancers. This grant focuses on the discovery by Dr. Sanchez's laboratory that KSHV, the virus that causes Kaposi's Sarcoma, often in AIDS patients, has stolen and modified a gene from the human genome so the virus can block the activation of antiviral immunity.
The aims of these studies will allow new avenues of therapy allowing the immune system to recover immune activity against this virus. With this grant, Dr. Sanchez's laboratory in the College of Pharmacy has been awarded almost one million dollars in NIH funding to study the immune response to HIV and AIDS-associated malignancies.
Dr. Sheryl Chow was recently invited by AHA to provide a 40-minute Q&A on the topic of opioids overdose and cardiac arrest. She currently serves on numerous AHA committees and is Immediate Past-Chair of the AHA Clinical Pharmacology Committee and Writing Group Chair of the AHA Presidential Advisory Paper on Opioids in the Management of Cardiovascular Disease and Brain Health. Naloxone and Pharmacy segment: https://youtu.be/Q9ytf8UxbHk
Events
All events have been currently postponed, cancelled or will be delivered via Zoom until further notice.
Continuing Education
The Office of Continuing Education (OCE) of the Western University of Health Sciences College of Pharmacy is dedicated to preparing pharmacists and pharmacy technicians to serve and lead through lifelong learning by providing quality continuing professional education designed to enhance professional competence, critical thinking, active learning, and skills development. Our primary target audiences are our alumni, preceptors and those pharmacists and technicians within our professional community. See additional details about our programs here.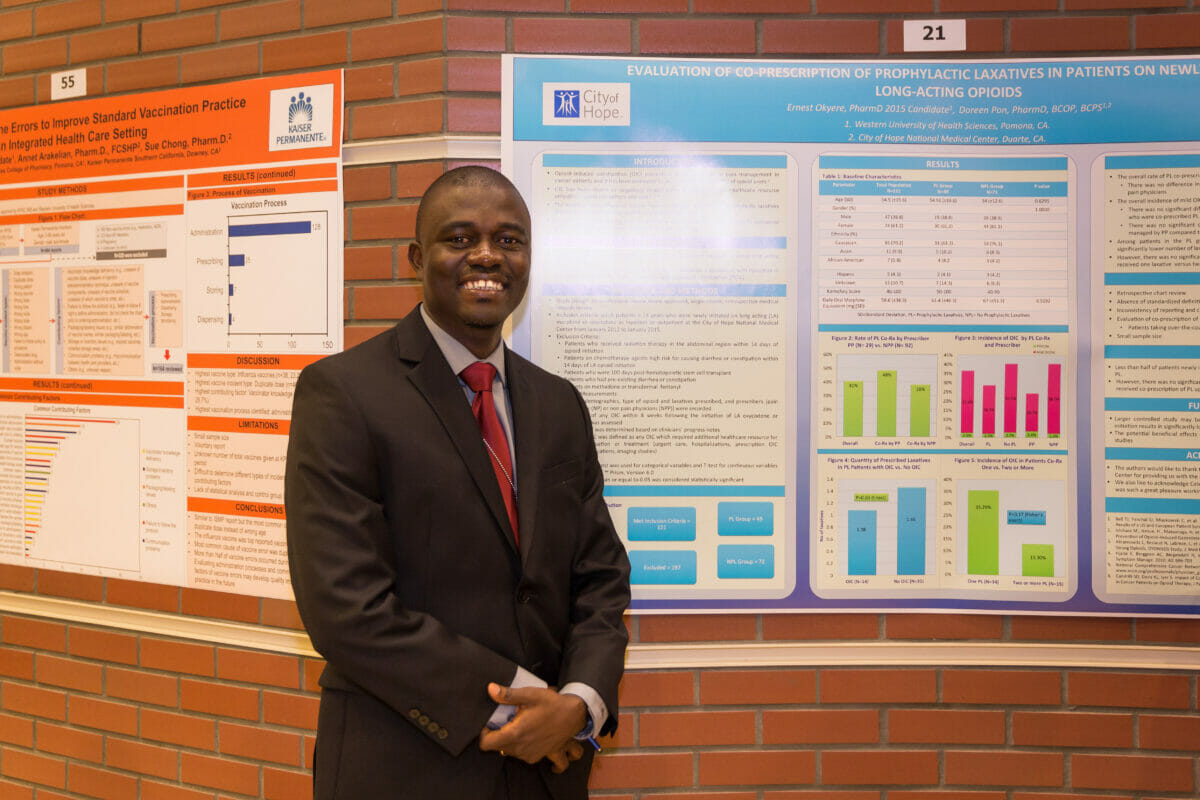 Commitment
to Diversity
The WesternU College of Pharmacy is committed to creating an academic environment that celebrates diversity and the value that multicultural perspectives add to the quality of the educational experience.
Welcome
New Faculty
The College of Pharmacy is proud to welcome two new faculty members, Wonhee So, PharmD, BCPS, BCIDP and Tiffany Tran, PharmD. Both bring unique backgrounds and expertise and will be valuable contributors to WesternU student growth.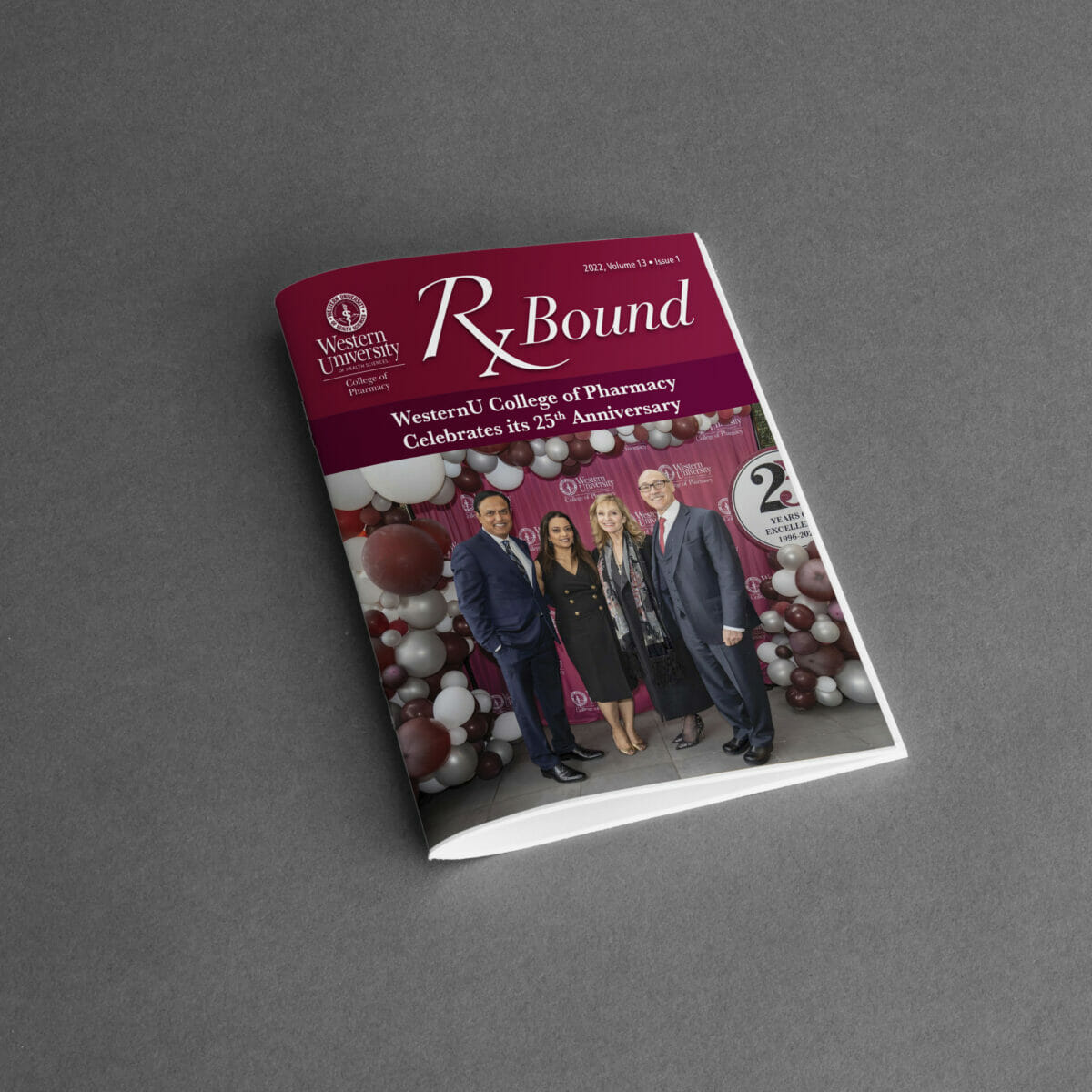 RxBound Magazine
Feature story: COP Celebrates 25th Anniversary
The College of Pharmacy celebrates 25th Anniversary.
TAKE THE NEXT STEP
Your journey to an exciting career in health care is just getting started. Please review the program admissions requirement or request more information and we'll reach out to you. You may also consider scheduling a virtual advising appointment. We look forward to meeting you and discussing your goals!