Doctors of Osteopathic Medicine (DO) see patients, prescribe medications, perform surgeries, and deliver babies in hospitals, medical centers, and offices across the United States and overseas. Whether they are primary care providers or specialists, DOs use all the standard tools of modern medicine, but also have additional therapeutic modalities with which to care for their patients.
Student Spotlight
Jan Hua, DO 2020 Student DO of the Month
Congratulations Jan Hua, DO 2020!!! Here is what her classmates and peers had to say: "From her multiple contributions to the school through student government, to her involvement in various extracurricular activities such as COMP house events and volunteering abroad, Jan's actions show that she is a caring and compassionate human being, full of empathy, and dedicated to the service of others. Jan always has a positive impact on those around her, and her infectious smile lights up the hallways. She will undoubtedly become an excellent physician and continue to spread joy to all of her patients. COMP is lucky to have her."
Faculty Spotlight
COMP Associate Professor Vishwanath Venketaraman, PhD,
Dr. Venketaraman mentored several Western University of Health Sciences students in writing recently-published textbook chapters. They gathered around the book excitedly, flipping through the pages until, on page 135, the result of a year of late-night revisions and lab work paid dividends: their names in print as authors of a textbook chapter on HIV/AIDS More…
Learn More
The College of Osteopathic Medicine of the Pacific (COMP) supports Western University of Health Sciences in its mission to increase the availability of Physicians to serve the needs of the people living in the western region of the United States. More…
The College of Osteopathic Medicine of the Pacific (COMP), was established in 1977 as a direct and important response to a critical shortage of primary care physicians in the western United States. More…
Featured Story
Congratulations WesternU COMP Vice-Dean David Connett, DO, FACOFP – Appointed to ACOFP Board of Governors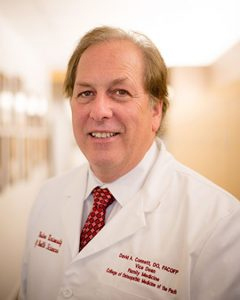 College of Osteopathic Medicine of the Pacific (COMP) Vice Dean David Connett, DO '84, will become the first Western University of Health Sciences College of Osteopathic Medicine of the Pacific faculty member to be inducted into the American College of Osteopathic Family Physicians (ACOFP) Board of Governors.…
Alumni Spotlight
COMP alumnus Herman Bell, DO – COMP '83 returned to campus for the Alumni Round Table
Please join us in studio or via live stream as we bring alumni back to campus to share their stories with current COMP students. This month's special guest was Herman Bell DO Class of '83. Dr. Bell is the author of "String of Perils: From Hobo to D.O." You can view broadcast HERE
---
Syllabi, guidebooks, and other teaching tools.
Stay Connected
Keep up-to-date with the latest news and announcements from COMP and WesternU!
---
Events
View the WesternU Events Calendar
---
Keep up with more of the latest developments about COMP by visiting our WesternU News area.
Christina Bohr has been named Student DO of the Year!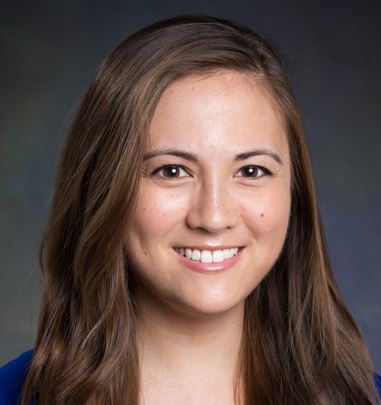 "I believe that Christina Bohr has all of the values and characteristics to be SDOY. In terms of leadership during her time at COMP she has taken on numerous leadership roles within clubs and currently is a senior OMM/NMM fellow. She is an excellent teacher who cares deeply about the success of her students. She is a role model to me in terms of being an educator and as a professional. She is the doctor that I hope to one day become. Christina is always trying to think of ways to give back to the university and find way to improve the education of COMP's student, especially when it comes to osteopathic medicine. In fact she often gives workshops & lectures to impart her wisdom on the current preclinical students to help them not only thrive in the curriculum but also on rotations, and in their future practice. I believe that she makes a great candidate for SDOY"
COMP-Northwest
COMP-Northwest is our additional campus located in Lebanon, OR.
More…