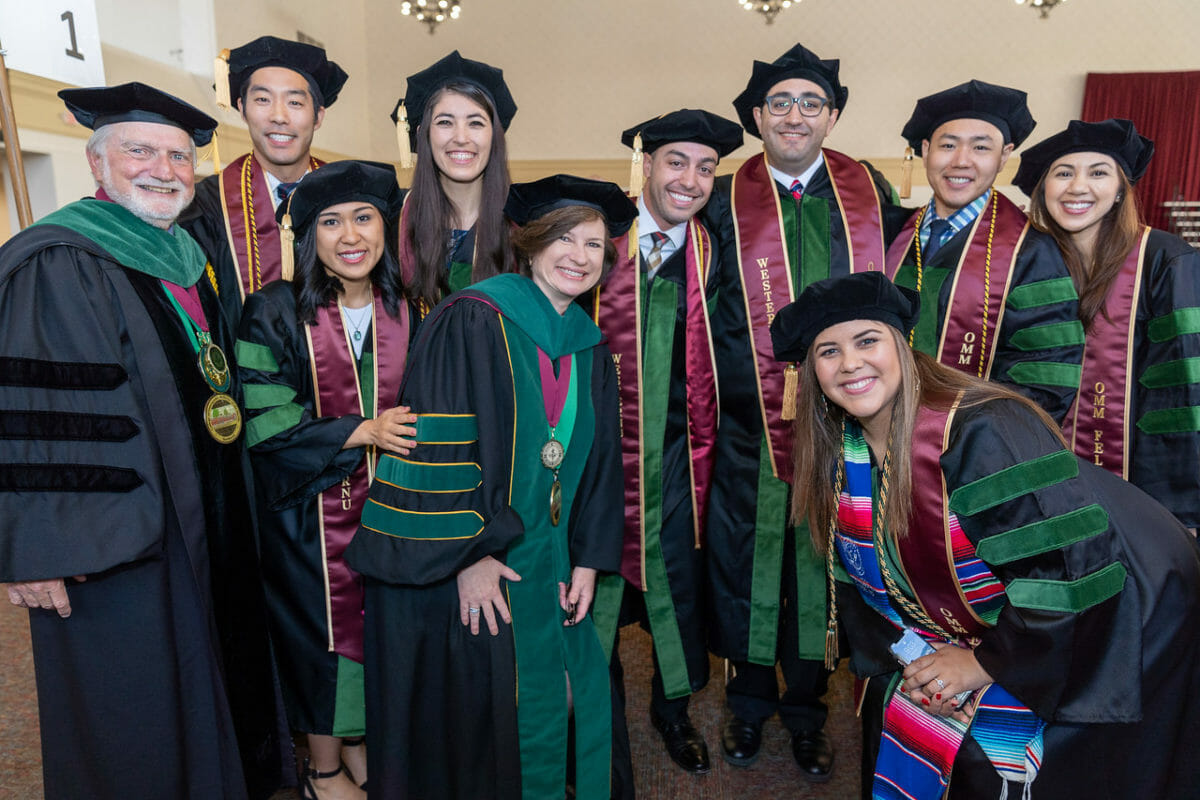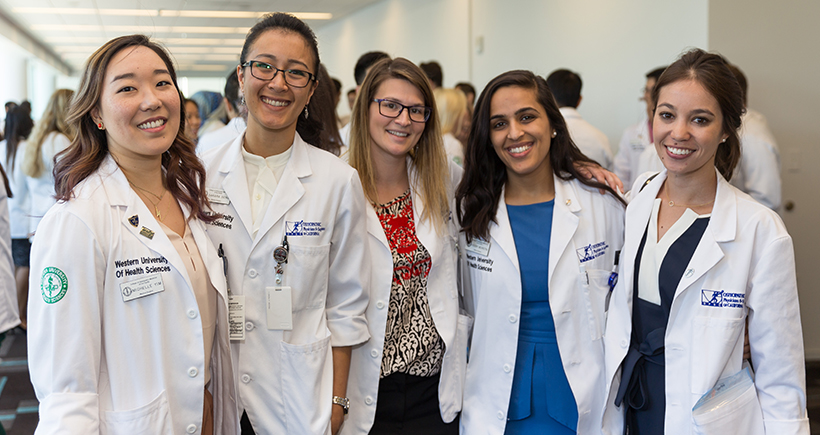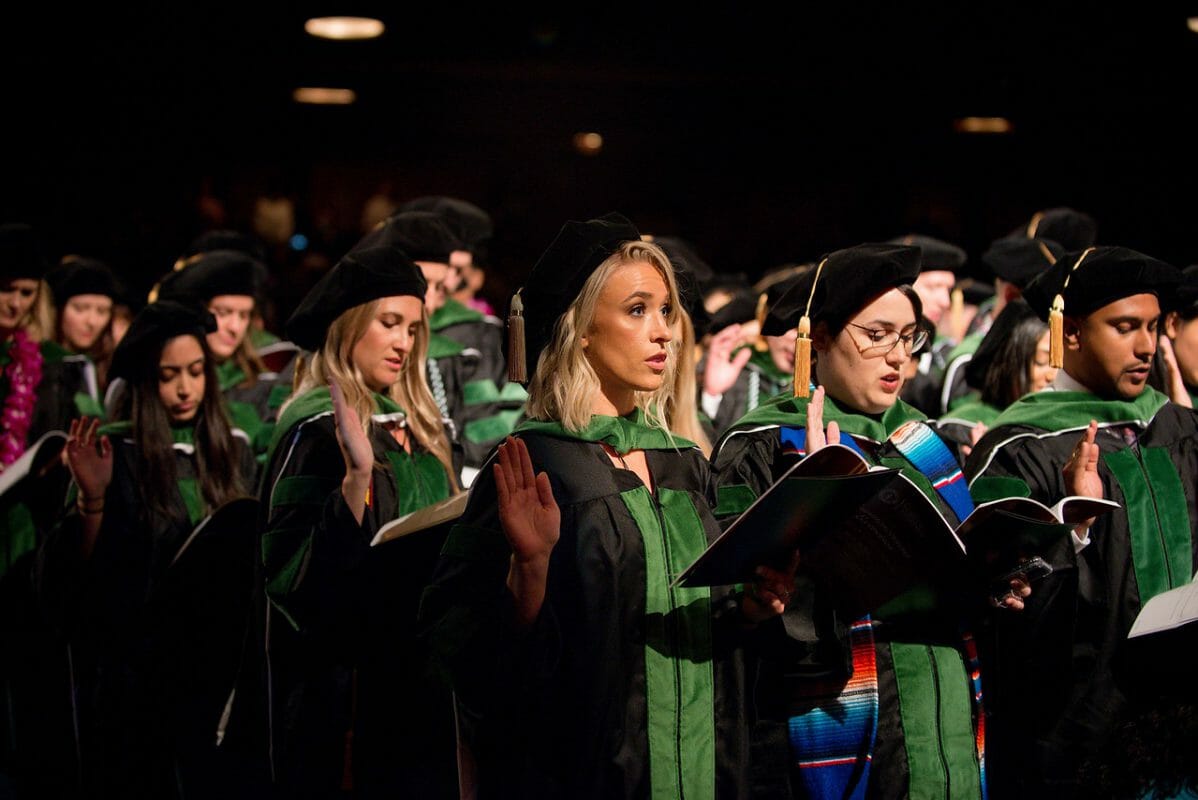 Doctors of Osteopathic Medicine (DO) see patients, prescribe medications, perform surgeries, and deliver babies in hospitals, medical centers, and offices across the United States and overseas. Whether they are primary care providers or specialists, DOs use all the standard tools of modern medicine, but also have additional therapeutic modalities with which to care for their patients.
Message from the Dean
The College of Osteopathic Medicine of the Pacific is staffed by an outstanding group of health care professionals and support staff. Our daily efforts create the end product of our service:
Technically Competent, Culturally Sensitive, Professional and Compassionate Physicians.
We, at the College of Osteopathic Medicine of the Pacific and COMP-Northwest, remain committed to ushering a new generation of osteopathic physicians who serve their patients with purpose, passion, and proficiency. The faculty and staff at both campuses inspire a shared vision of a student-centered, inter-professional approach to learning with a meaningful emphasis on humanistic health care. We strive to model the way for our students and alumni by being leaders in our profession, our communities, and in the realm of academia. Today's advanced technology and the ever-growing body of medical knowledge continue to move COMP and COMP-Northwest into a new era of medicine. more…
Student Spotlight
Student of the Month AZARIA LEWIS, DO 2023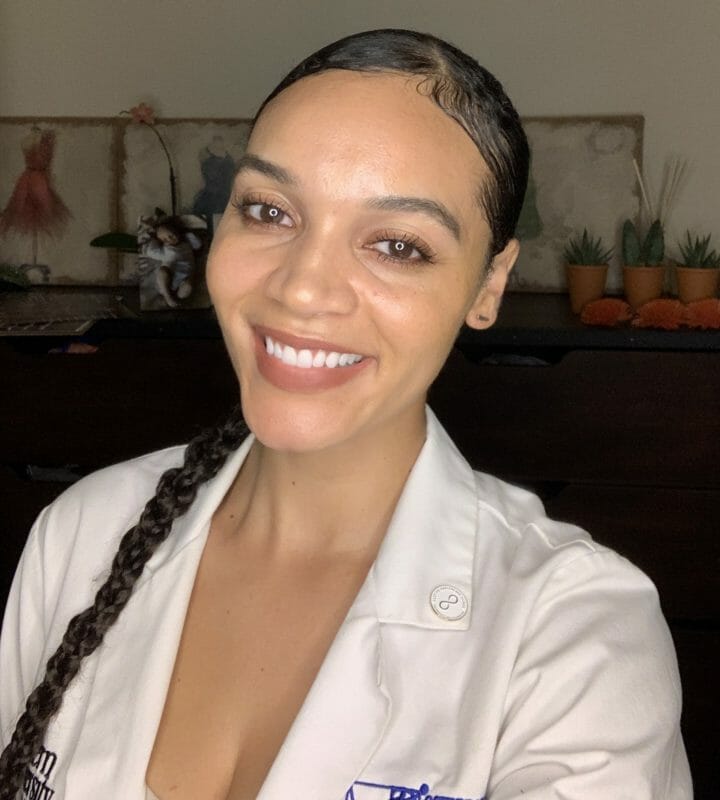 "Azaria has been pouring in hours for her work with White Coats 4 Black Lives. I have witnessed her thoroughness, dedication, passion, and patience while working/planning behind the scenes. I admire her for volunteering so much of her time to this work over summer, and for working towards making racial justice a reality here at WesternU. She leads by example! Azaria has been a beacon of change when it comes to bringing our school together and progressing towards a more inclusive environment. She has put in COUNTLESS hours formulating initiatives, drafting documents, organizing meetings, and more in order to mobilize and proactively make a difference. She leads her peers with astounding grace, understanding, and professionalism. I'm honored to be her peer and friend and am exited to see what comes of her hard work and effort. Thank you Azaria, for all that you do! There's not enough space here to adequately explain how much energy, patience and fortitude Azaria has committed to the university and the future of medicine over the summer, therefore I will be brief. Azaria has been working head on to manage, contribute and educate our entire university through her work as president of White Coats for Black Lives, Pomona chapter. Through this experience we have bridged a gap across our two locations and tightened a bond that needed work. She is no doubt the student DO of the month and I wholeheartedly nominate her."
Faculty Spotlight
NATALIE NEVINS, DO, RECEIVES MILITARY PROMOTION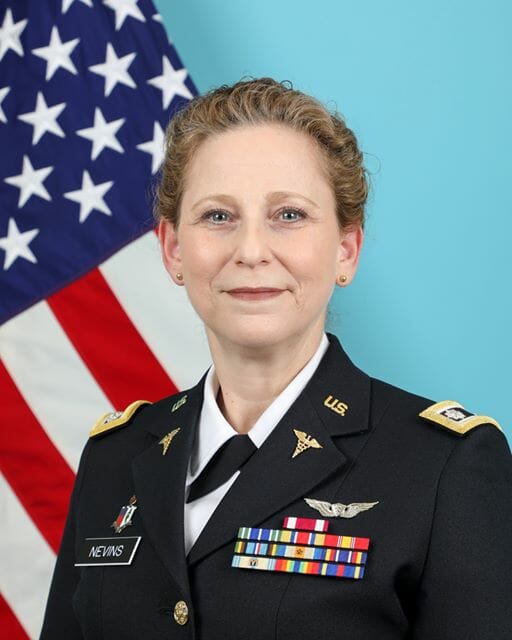 Natalie Nevins, DO Assistant Dean, Clinical Education has been promoted to Colonel in the U.S. Army Reserve. Congratulations Dr Nevins! Thank you for your service!!
Alumni Spotlight
Ellen Provost, DO COMP Class of '89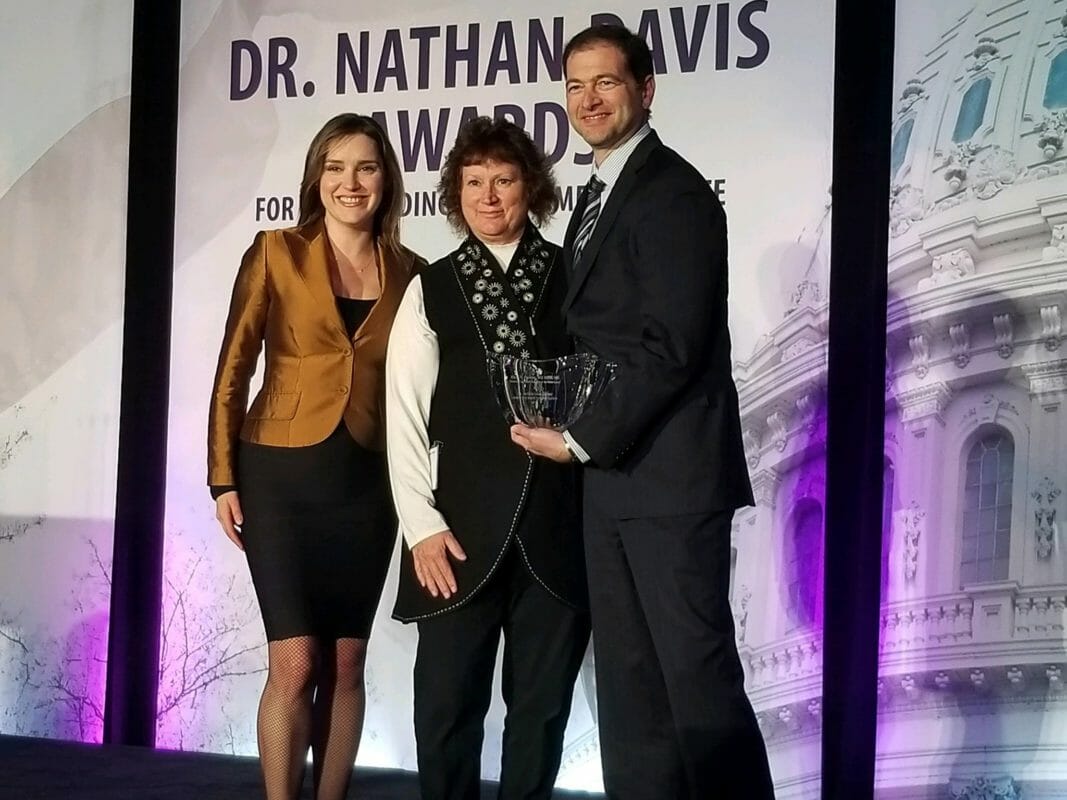 The American Osteopathic Association (AMA) presented Ellen Provost, DO, with the Dr. Nathan Davis Award for Outstanding Public Service last night. Dr. Provost, director of the Alaska Native Epidemiology Center, has served the Alaska Native Tribal Health Consortium (ANTHC) for nearly 20 years.
Learn More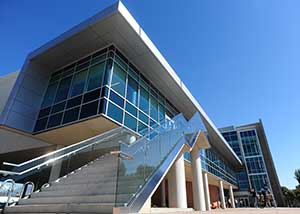 The College of Osteopathic Medicine of the Pacific (COMP) supports Western University of Health Sciences in its mission to increase the availability of Physicians to serve the needs of the people living in the western region of the United States. More…
COMP-Northwest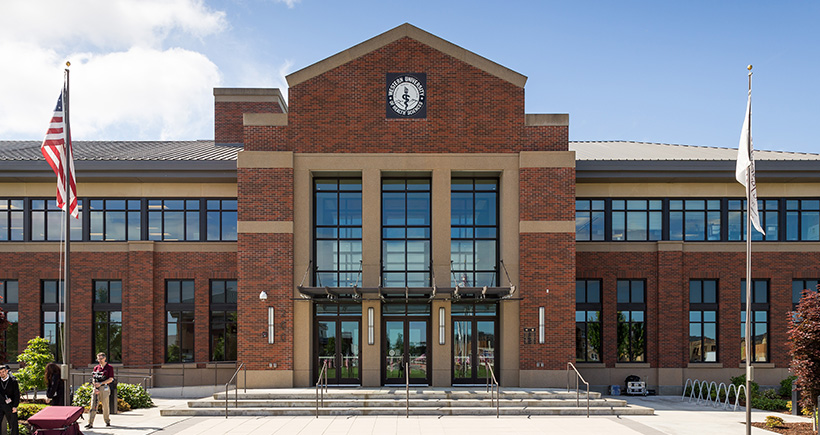 COMP-Northwest is our additional campus located in Lebanon, OR.
More…
More News
Congratulations to the DO2022 NMM/OMM Fellows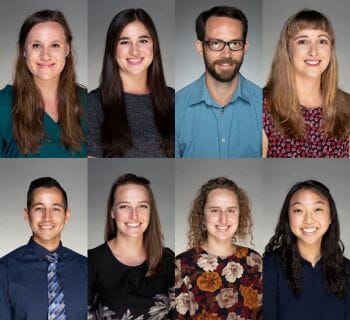 We are pleased to announce that the following students have been chosen as the next cohort of Pre-Doctoral NMM/OMM Teaching Fellows. As with most years, we had an abundance of amazing and supremely qualified candidates for this scholarship. We are humbled and impressed with the overall performance of all the candidates as representatives of COMP and COMP-NW, WesternU, and ultimately the profession. We extend a warm welcome to the new incoming Fellows and thank all of the candidates for their application and dedication to the education of our future students.
Jonathan Briganti has been named Student DO of the Year!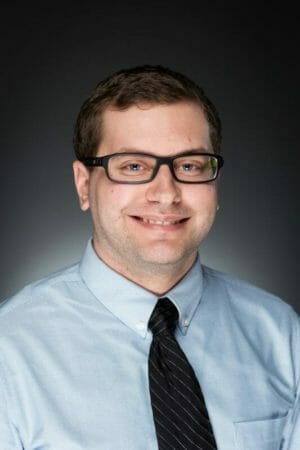 Jonathan has been a model student to the WesternU community since he matriculated 4 years ago. He has proven to be a strong leader by taking on numerous leadership positions within the university over the years including house lead, alumni/ class representative, trivia night host, admissions admissions ambassador, and treasurer for ACOFP. Additionally he has been extremely active in community service through working his work with Pomona Health Career Ladders (in which he also served on the student executive board), and Montclair clinic. He helps to promote the osteopathic profession by performing community outreach events as one of the University's predoctoral teaching fellows to help educate others and prospective students about osteopathy. He also always goes out of his way to dedicate himself to helping his fellow students succeed. He always jumps at the opportunity to tutor those in need as well as provide his advise and experience to underclassman, whether it is through informal talks or even sitting on Q&A panels. Despite being committed to numerous extracurricular activities, he has been dedicated to his studies and even has been among the top of both his original 2019 as well as graduating classes. He truly is an inspiration and role model to students at WesternU and is extremely deserving to be named Student Doctor of the Year for WesternU.
---
Syllabi, guidebooks, and other teaching tools.
Stay Connected
Keep up-to-date with the latest news and announcements from COMP and WesternU!
---
Events
View the WesternU Events Calendar
---

Keep up with more of the latest developments about COMP by visiting our WesternU News area.