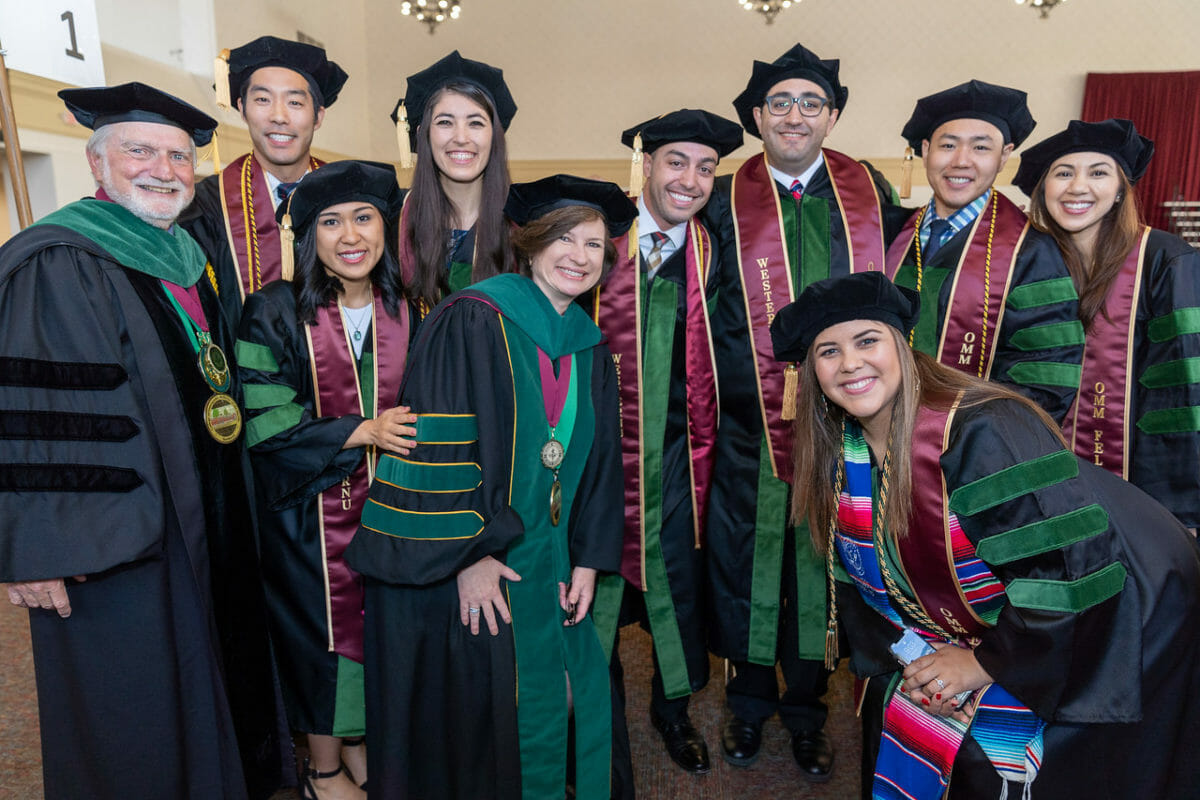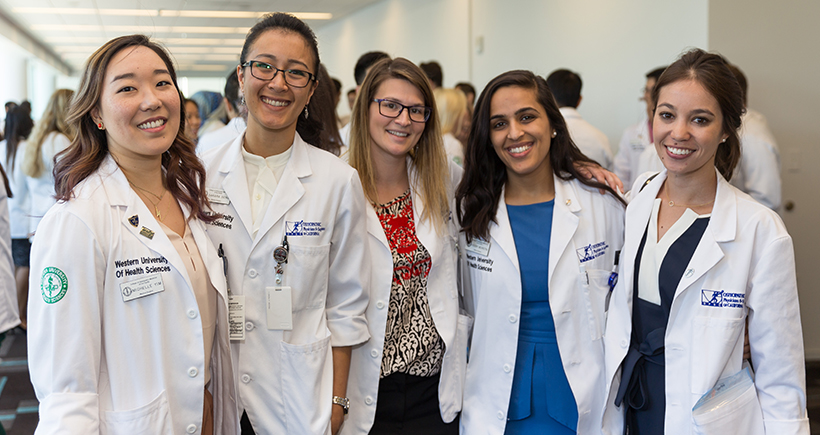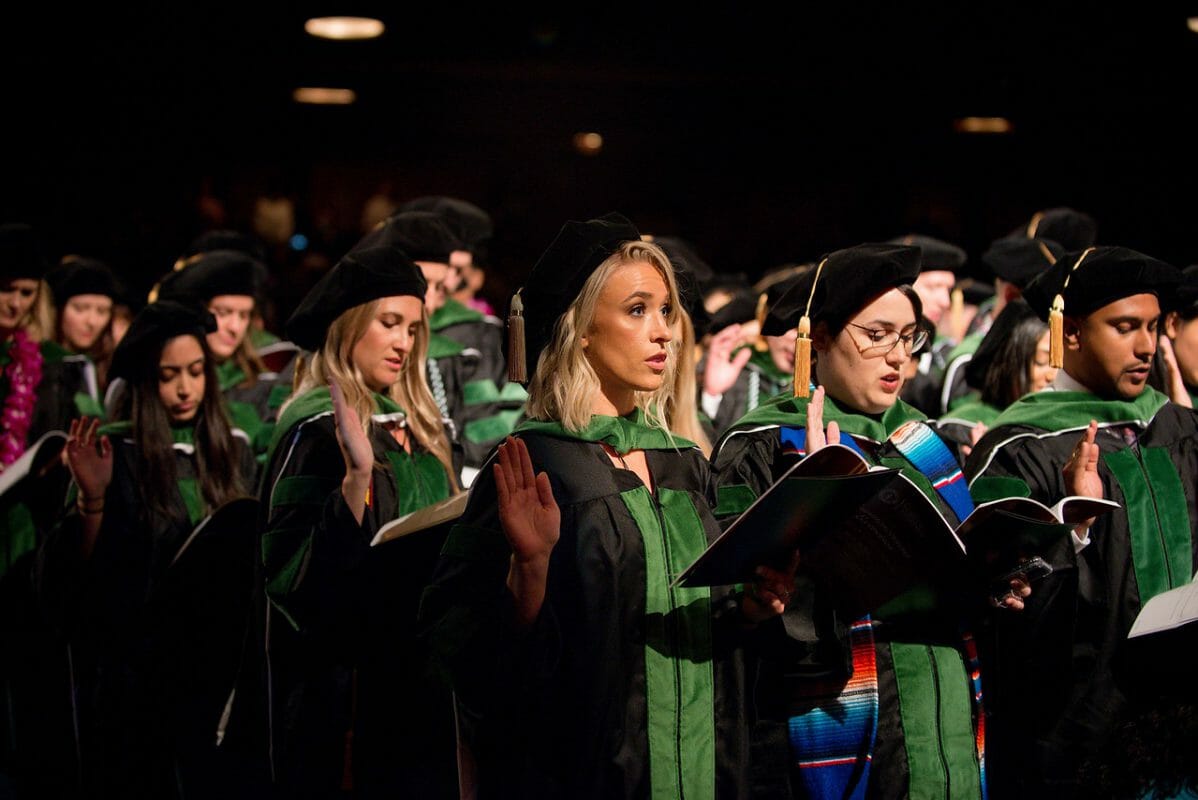 Doctors of Osteopathic Medicine (DO) see patients, prescribe medications, perform surgeries, and deliver babies in hospitals, medical centers, and offices across the United States and overseas. Whether they are primary care providers or specialists, DOs use all the standard tools of modern medicine, but also have additional therapeutic modalities with which to care for their patients.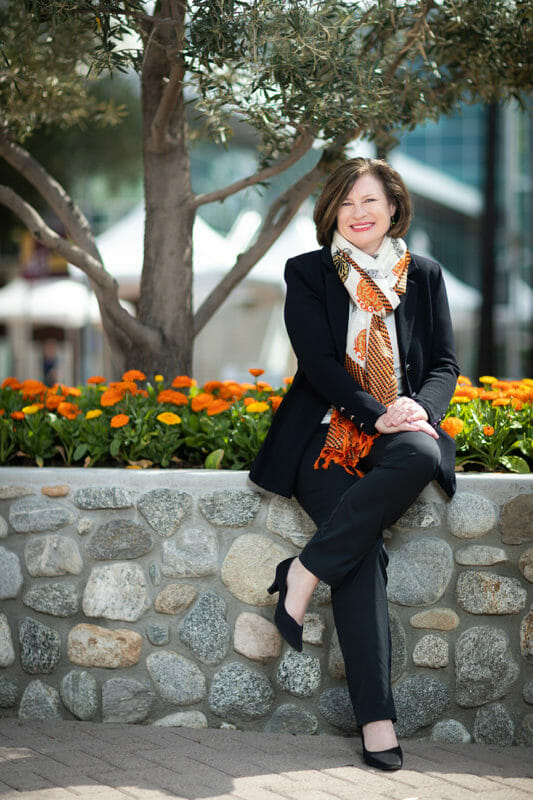 Message from the Dean
Paula M. Crone, D.O.
The College of Osteopathic Medicine of the Pacific and COMP-Northwest is staffed by an outstanding group of dedicated health care professionals and support staff.
Our daily efforts create the end product of our service:
TECHNICALLY COMPETENT, CULTURALLY SENSITIVE, PROFESSIONAL AND COMPASSIONATE PHYSICIANS
We, at the College of Osteopathic Medicine of the Pacific and COMP-Northwest, remain committed to ushering a new generation of osteopathic physicians who serve their patients with purpose, passion, and proficiency. The faculty and staff at both campuses inspire a shared vision of a student-centered, inter-professional approach to learning with a meaningful emphasis on humanistic health care. We strive to model the way for our students and alumni by being leaders in our profession, our communities, and in the realm of academia. Today's advanced technology and the ever-growing body of medical knowledge continue to move COMP and COMP-Northwest into a new era of medicine. A vigorous desire to heal combined with their strong medical education makes our students stand apart from the rest. Our students thrive in a culture of patient-focused care because they practice on a foundation of professionalism, benevolence, and respect. They understand that while they practice the art of medicine with their heads, they must never forget to use their hearts.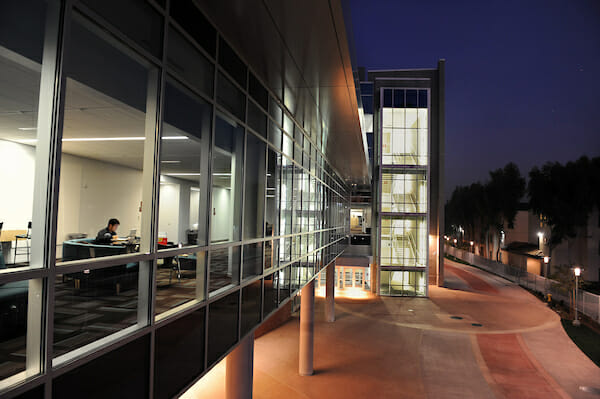 About the College
The College of Osteopathic Medicine of the Pacific (COMP) and COMP-Northwest supports Western University of Health Sciences in its mission to increase the availability of Physicians to serve the needs of the people living in the western region of the United States.
Student Spotlight
Student of the Month AUSTIN BOWDEN, DO2023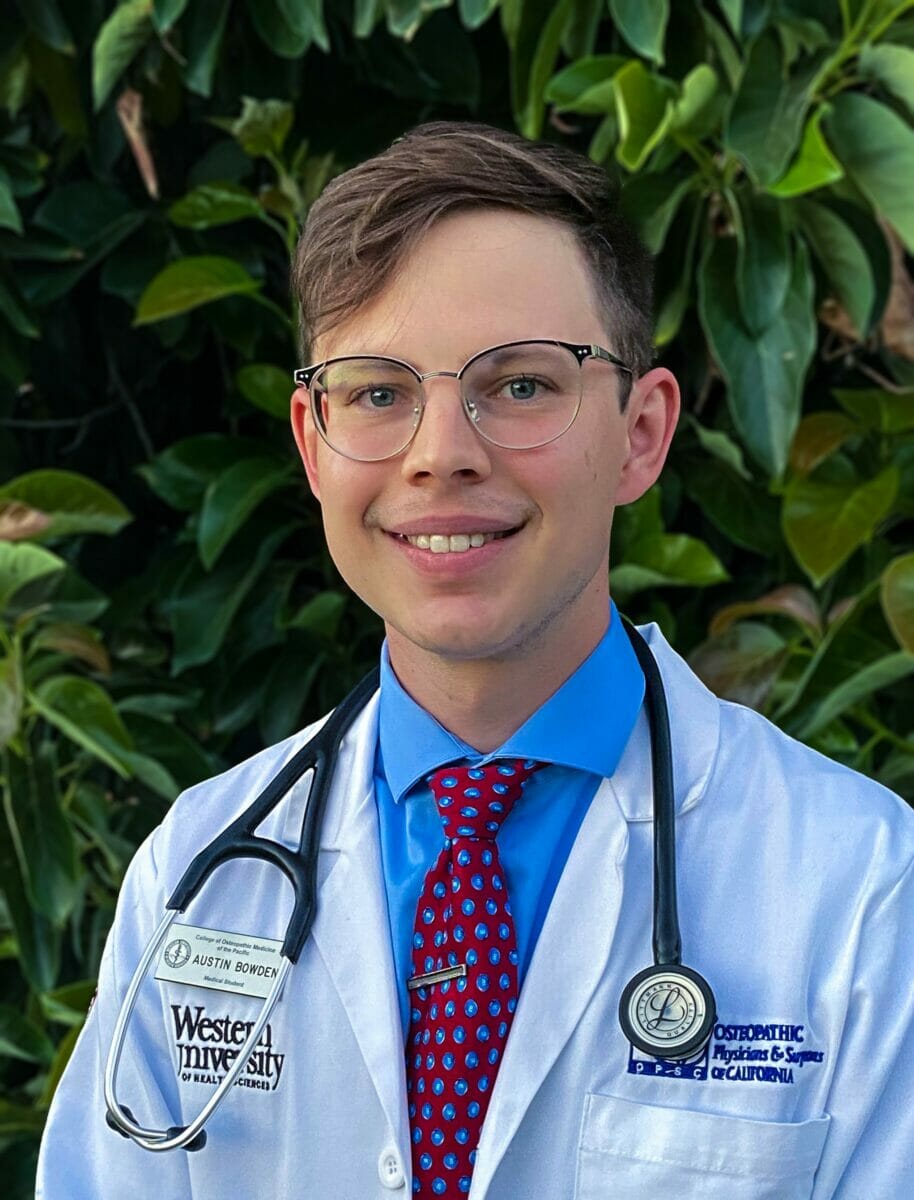 "Austin is so very helpful and supportive of his fellow classmates. On his off days- and even when he's does not have free time- he creates online content for his classmates that is funny and light-hearted to cheer himself and his friends up, including makings comics, memes, and even making song parodies about school studies. He's extremely empathetic and helpful when others are having a hard time or struggling. His extensive clinical experience before medical school makes him have a very wide knowledge base going into clinical years, which he often uses helping other students who may be struggling with applying book studies to clinical practice. Around exam periods, he creates challenging tests questions he uses to study as well as for other students to use. He consistently asks good questions during lectures and has, on many occasions, gained lecturer comments about how impressive his questions are. He's in SGA as a way to help fellow students with the goings on around school and as a way to give students a voice when some might feel disconnected with how things are run at school. Outside of school, he's very well-read and keeps up to date with current events, both within medicine and outside of it. He's definitely musically inclined and is always willing to share this talent just to lift up some spirits.
For sheer volume of examples to list, there is so much more being left off this nomination that shows Austin is such a great student, classmate, friend, doctor-in-training, and overall a good person, that if anyone deserves this recognition, I can't think of anyone better than him."
Faculty Spotlight
Congratulations DR pechnick!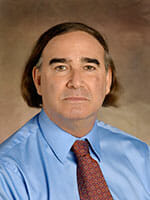 Robert Pechnick, PhD was awarded the Golden Apple Award. This student choice award is given to a faculty member who demonstrates outstanding mentorship of students. The award is given during the 3rd Year Transition Ceremony which marks the momentous step from pre-clinical education to clinical education. Dr. Pechnick was selected overwhelmingly by students from both Pomona and Lebanon for his student advocacy, good humor, relatability, well prepared learning events and approachability. Student Government Association officers presented the award on 7/12/21 and shared comments of appreciation and deep respect for Dr. Pechnick's teaching.
Alumni Spotlight
Dr. Zekhtser's JOURNEY
Mitch Zekhtser, DO COMP '19 currently is a senior Emergency Medicine resident at Albany Medical Center and will be graduating in 2022. Due to his interest in comprehensive care of the critically ill, he matched into an Anesthesia Critical Care fellowship in his hometown of San Francisco at the University of California, San Francisco. After fellowship, he will be working both in the emergency department as well as the intensive care unit. Dr. Zekhtser is also very interested in education and with the help of his colleagues at Albany Medical Center, they developed a program called D.R.E.A.M. (Diversity, Recruitment, Education, & Allyship in Medicine). This program engages high school students to inspire them to become the next generation of practitioners. After many months of planning, they had their first successful EMmersion (Emergency Medicine) bootcamp this past July!
COMP-Northwest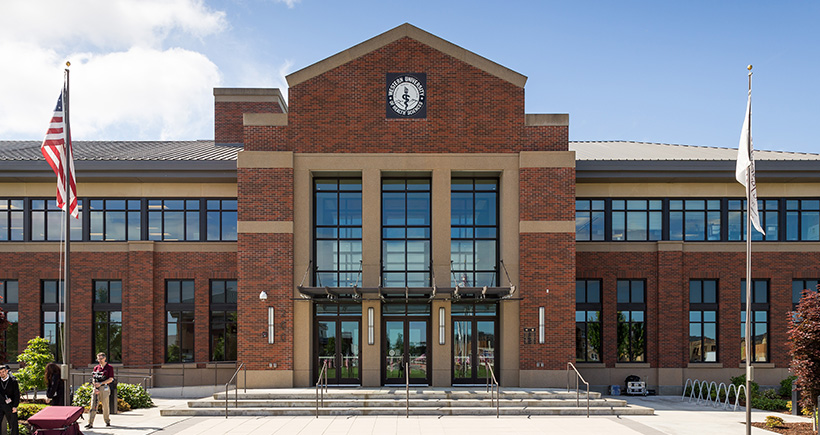 COMP-Northwest is our additional campus located in Lebanon, OR.
Learn About COMP-Northwest
New Program
Dual Enrollment Program
Claremont Graduate University's (CGU) School of Community and Global Health and the Department of Population Health Science at Western University of Health Sciences College of Osteopathic Medicine of the Pacific (WesternU/COMP) designed the DO/MPH dual enrollment program at CGU for WesternU/COMP students who wish to acquire a deeper understanding of the history, organization, philosophy, and theories that undergird public health practice and research. The MPH degree also provides an enhanced appreciation for the myriad social determinants of health, the importance of community-based health promotion interventions and program planning, as well as the complexities of health services delivery. Learn more
News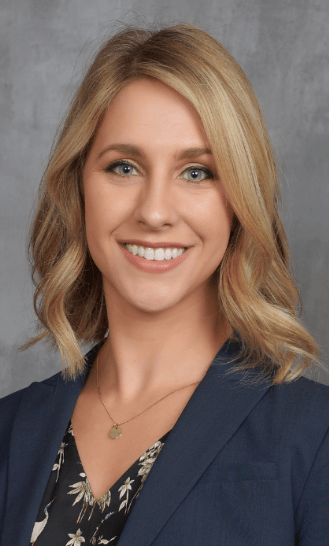 Edith Waskel has been named Student DO of the Year!
Edie is a perfect example of the type of student doctor at COMP that deserves recognition as SDOY. Edie is involved in countless leadership roles ranging from an OMM fellow, to SOMA board of trustees, to serving on a national panel addressing the opioid epidemic. Edie clearly demonstrates dedication to the profession of osteopathic medicine through her role teaching students on campus and her pursuit of advancing the profession through her leadership roles mentioned. It is with honor that I nominate Edie Waskel for SDOY.
Edith represents all the ideals and values related to the SDOY award. She has constantly involved herself in both on campus and off campus activities that betters herself, her classmates, her community, and the osteopathic profession. All of her accomplishments and positions I am sure will be mentioned by others who nominate her, and I will focus more so on personal experiences that display her professionalism and leadership capabilities, especially during the OMM Fellowship. Edith constantly strives to improve and excel in whatever task she takes on or is assigned. In the OMM fellowship she took on the role of recruitment where she provided a fair and equitable environment to evaluate each applicant. She made sure the voices of everyone involved were heard and implemented not only in recruitment but in all aspects of the OMM fellowship. She is passionate about serving her community and staying true to her morals which has been demonstrated through the 4 years I have known her. Although she keeps herself busy and spread thin, she constantly is a pleasure to work with and brings the fellowship team together. I think Edith represents what all COMP students should strive for and would represent our school well as Student Doctor of the Year.
Student Doctor Waskel's application will be forwarded to the Council of Osteopathic Student Government Presidents' SDOY committee for consideration on the national level.
Stay Connected
Keep up with more of the latest developments about COMP by visiting our WesternU News area.
Keep up-to-date with the latest news and announcements from COMP and WesternU!