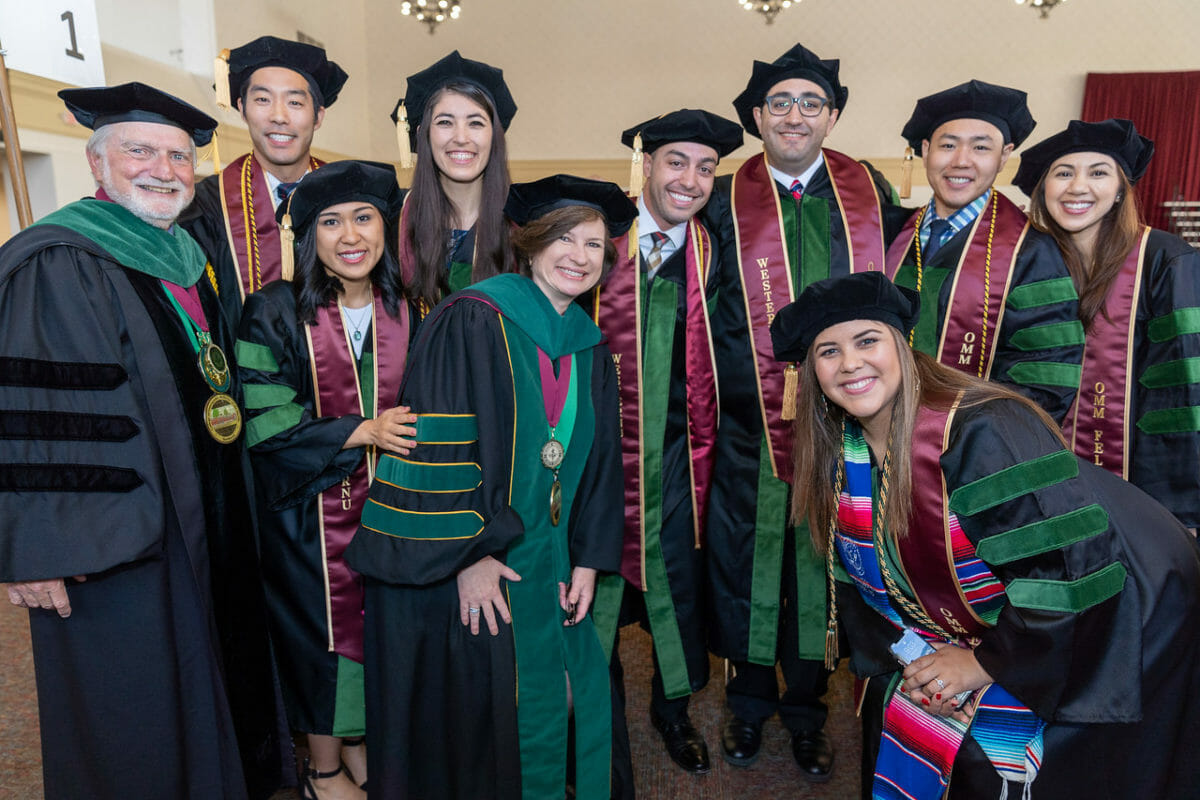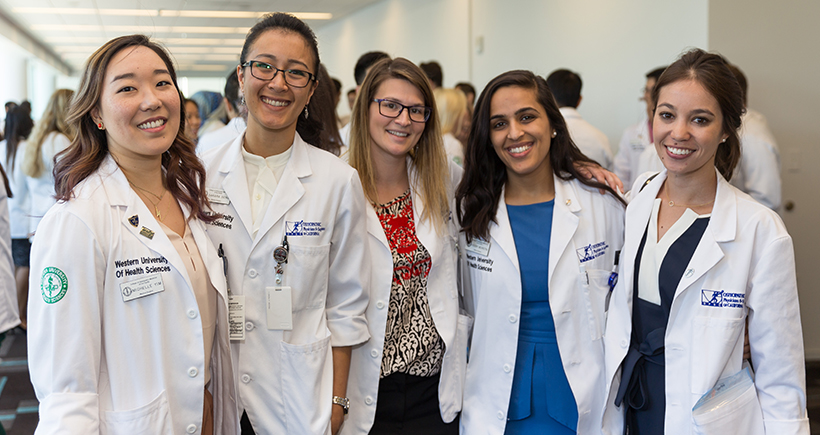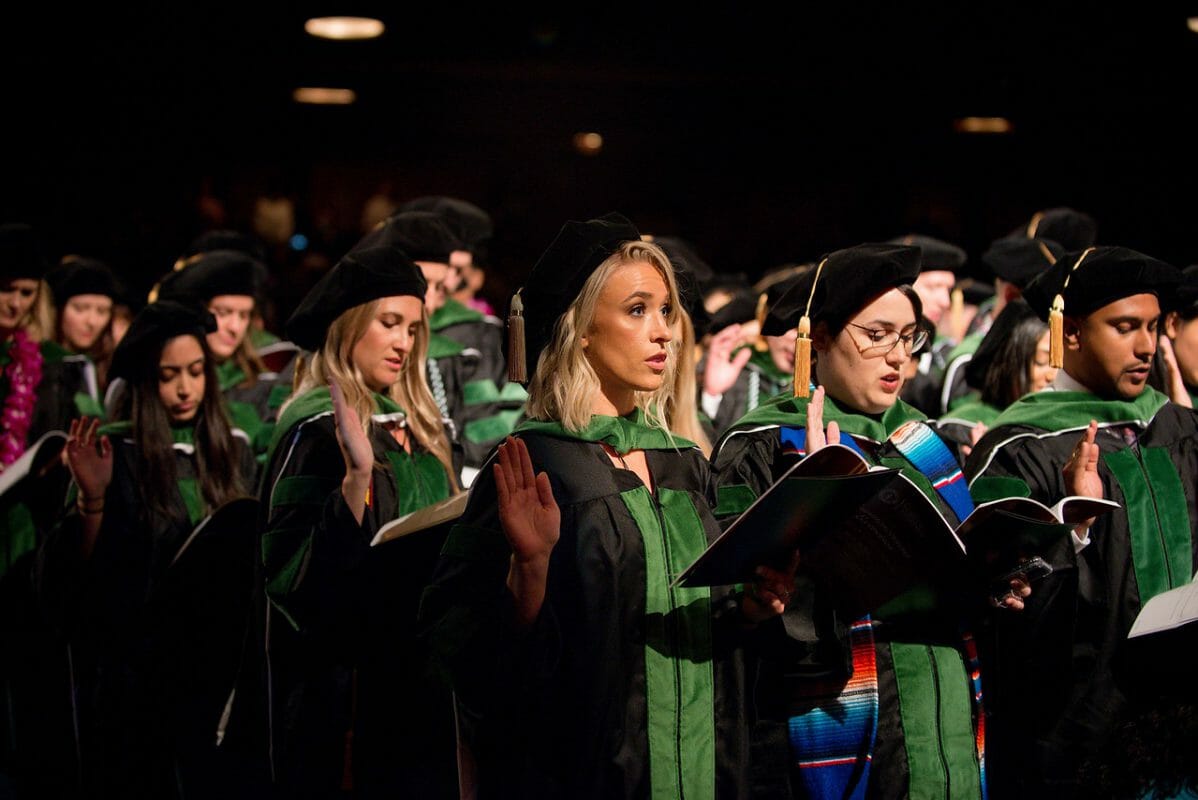 Doctors of Osteopathic Medicine (DO) see patients, prescribe medications, perform surgeries, and deliver babies in hospitals, medical centers, and offices across the United States and overseas. Whether they are primary care providers or specialists, DOs use all the standard tools of modern medicine, but also have additional therapeutic modalities with which to care for their patients.
Message from the Dean
The College of Osteopathic Medicine of the Pacific is staffed by an outstanding group of health care professionals and support staff. Our daily efforts create the end product of our service:
Technically Competent, Culturally Sensitive, Professional and Compassionate Physicians.
We, at the College of Osteopathic Medicine of the Pacific and COMP-Northwest, remain committed to ushering a new generation of osteopathic physicians who serve their patients with purpose, passion, and proficiency. The faculty and staff at both campuses inspire a shared vision of a student-centered, inter-professional approach to learning with a meaningful emphasis on humanistic health care. We strive to model the way for our students and alumni by being leaders in our profession, our communities, and in the realm of academia. Today's advanced technology and the ever-growing body of medical knowledge continue to move COMP and COMP-Northwest into a new era of medicine. more…
Student Spotlight
Student of the Month LANA WANG, DO 2022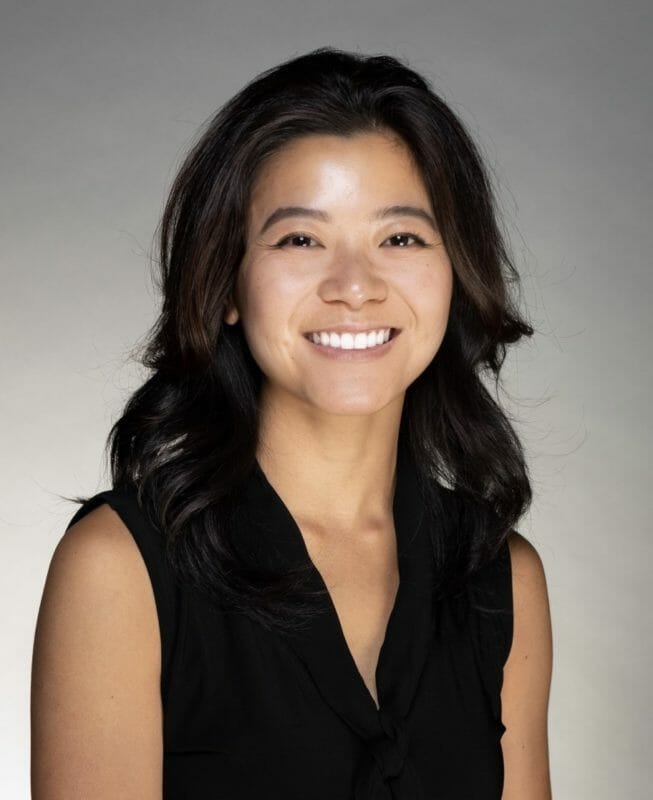 "Lana is the perfect example of a student who deserves recognition for her work in service, leadership, and contribution to our class, the local community, and osteopathic profession. As our class vice-president, she has consistently advocated for 2022 by staying in constant communication with administration about the issues we faced, especially during these difficult rotation times. During her pre-clinical years, she was a co-president of PHOP who truly cared about the vulnerable homeless community that she served. Lana also shines as a strong female leader within OPSC who is actively working to implement protocols that encourage diversity at an institutional scale. She is an inspiration to her colleagues and a role model to the younger classes. Her behind-the-scenes work reflects her dedication to our class and should be recognized. Thank you for everything you do, Lana!"
Faculty Spotlight
NATALIE NEVINS, DO, RECEIVES MILITARY PROMOTION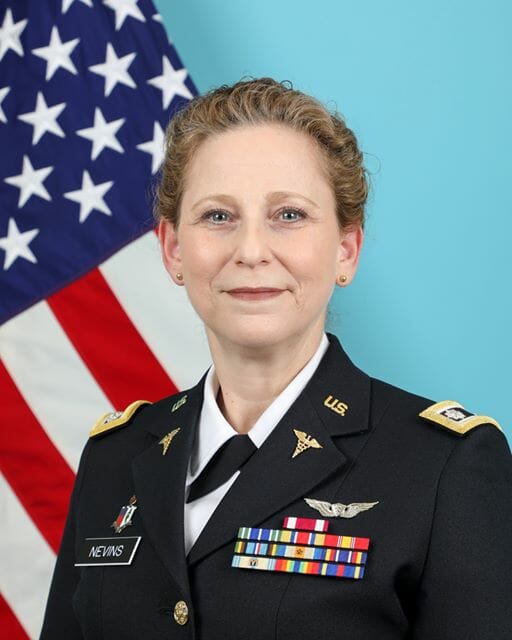 Natalie Nevins, DO Assistant Dean, Clinical Education has been promoted to Colonel in the U.S. Army Reserve. Congratulations Dr Nevins! Thank you for your service!!
---
Alumni Spotlight
Ellen Provost, DO COMP Class of '89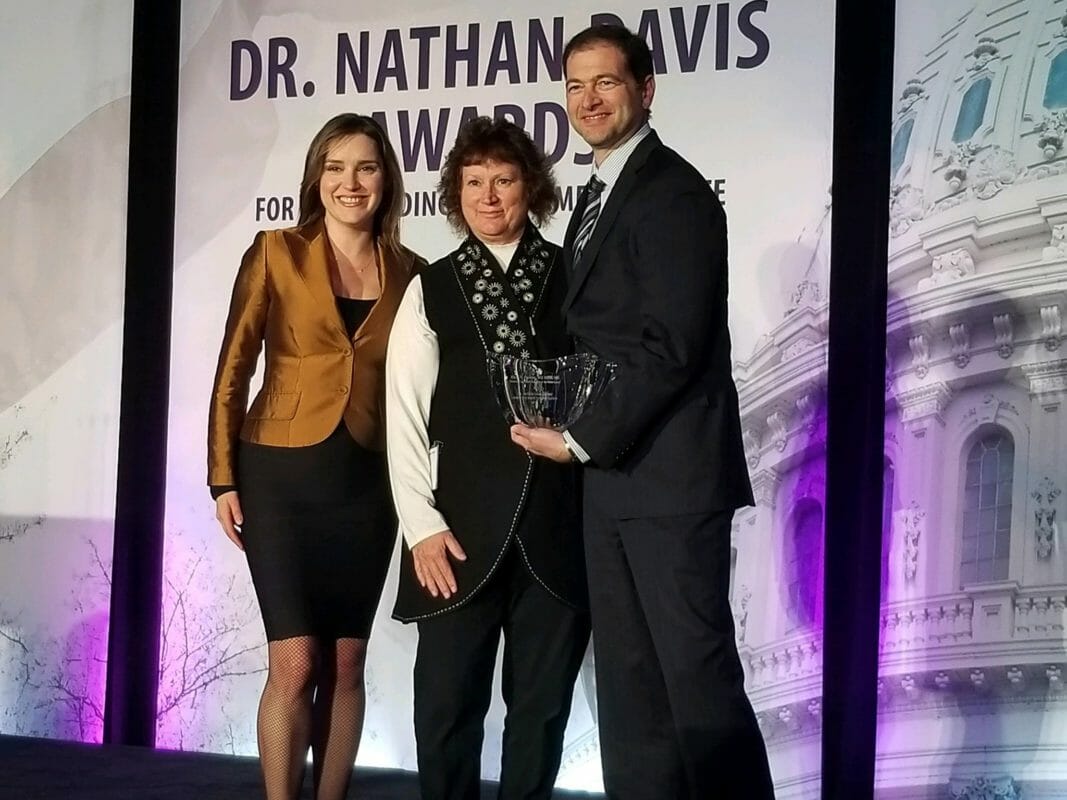 The American Osteopathic Association (AMA) presented Ellen Provost, DO, with the Dr. Nathan Davis Award for Outstanding Public Service last night. Dr. Provost, director of the Alaska Native Epidemiology Center, has served the Alaska Native Tribal Health Consortium (ANTHC) for nearly 20 years.
Learn More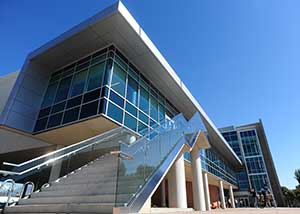 The College of Osteopathic Medicine of the Pacific (COMP) supports Western University of Health Sciences in its mission to increase the availability of Physicians to serve the needs of the people living in the western region of the United States. More…
COMP-Northwest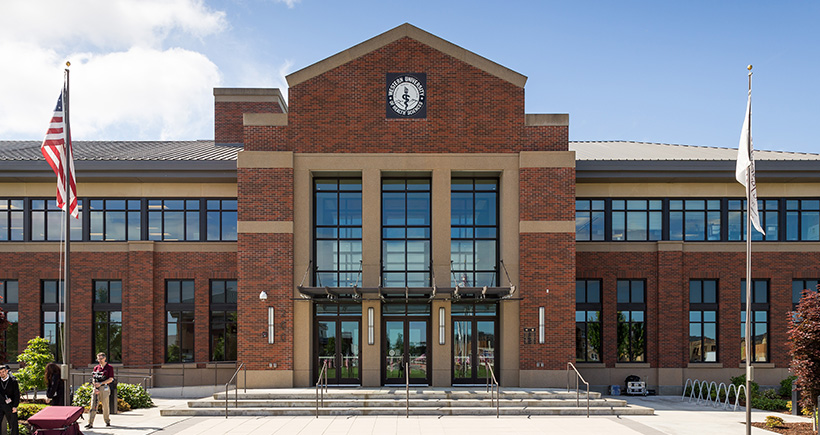 COMP-Northwest is our additional campus located in Lebanon, OR.
More…
More News
Edith Waskel has been named Student DO of the Year!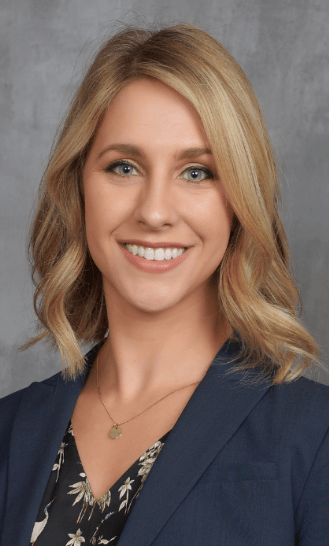 Edie is a perfect example of the type of student doctor at COMP that deserves recognition as SDOY. Edie is involved in countless leadership roles ranging from an OMM fellow, to SOMA board of trustees, to serving on a national panel addressing the opioid epidemic. Edie clearly demonstrates dedication to the profession of osteopathic medicine through her role teaching students on campus and her pursuit of advancing the profession through her leadership roles mentioned. It is with honor that I nominate Edie Waskel for SDOY.
Edith represents all the ideals and values related to the SDOY award. She has constantly involved herself in both on campus and off campus activities that betters herself, her classmates, her community, and the osteopathic profession. All of her accomplishments and positions I am sure will be mentioned by others who nominate her, and I will focus more so on personal experiences that display her professionalism and leadership capabilities, especially during the OMM Fellowship. Edith constantly strives to improve and excel in whatever task she takes on or is assigned. In the OMM fellowship she took on the role of recruitment where she provided a fair and equitable environment to evaluate each applicant. She made sure the voices of everyone involved were heard and implemented not only in recruitment but in all aspects of the OMM fellowship. She is passionate about serving her community and staying true to her morals which has been demonstrated through the 4 years I have known her. Although she keeps herself busy and spread thin, she constantly is a pleasure to work with and brings the fellowship team together. I think Edith represents what all COMP students should strive for and would represent our school well as Student Doctor of the Year.
Student Doctor Waskel's application will be forwarded to the Council of Osteopathic Student Government Presidents' SDOY committee for consideration on the national level.
---
Congratulations to the DO2022 NMM/OMM Fellows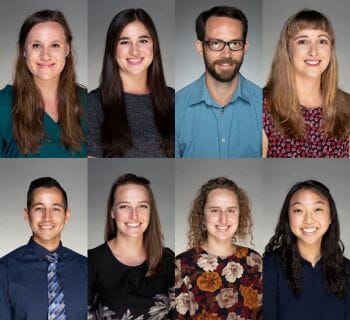 We are pleased to announce that the following students have been chosen as the next cohort of Pre-Doctoral NMM/OMM Teaching Fellows. As with most years, we had an abundance of amazing and supremely qualified candidates for this scholarship. We are humbled and impressed with the overall performance of all the candidates as representatives of COMP and COMP-NW, WesternU, and ultimately the profession. We extend a warm welcome to the new incoming Fellows and thank all of the candidates for their application and dedication to the education of our future students.
---
Syllabi, guidebooks, and other teaching tools.
Stay Connected
Keep up-to-date with the latest news and announcements from COMP and WesternU!
---
Events
View the WesternU Events Calendar
---

Keep up with more of the latest developments about COMP by visiting our WesternU News area.