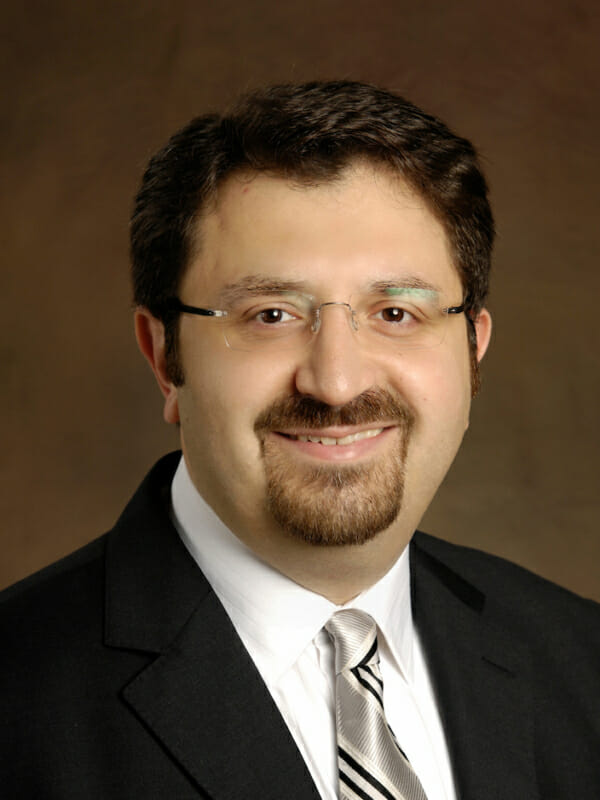 Arbi Nazarian, PhD
Director, Graduate Education, Professor, Pharmaceutical Sciences
College of Pharmacy
Education
Education
Ph.D. Biological Psychology, City University of New York
M.A. Experimental Psychology, California State University, San Bernardino
B.A. Psychology, California State University, San Bernardino
Postdoctoral Training
Department of Anesthesiology, University of California, San Diego
Department of Psychiatry, University of North Carolina, Chapel Hill
Courses
Courses
PHRM 5223: Pharmacological Basis of Therapeutics III
PHSC 5500: Biostatistics
PHSC 6300: Neuroscience
PHSC 6301: Neuropharmacology
Research Interest
Research Interest
I study the intersect between pain and addiction by examining the sensory, affective and cognitive components of pain in rodent models and how they impact and are influenced by psychiatric conditions, including substance abuse. My research primarily focuses on the role of the opioid system and its many roles in the brain relating to pain and addiction.
A second topic of study in my lab is to explore the effects of nicotine on cognitive and metabolic vulnerabilities that can enhance nicotine use and hinder nicotine cessation.
Inclusion of female rodents and examination of sex differences and their underlying mechanisms is deeply engrained and a standard procedure in my laboratory.
Publications