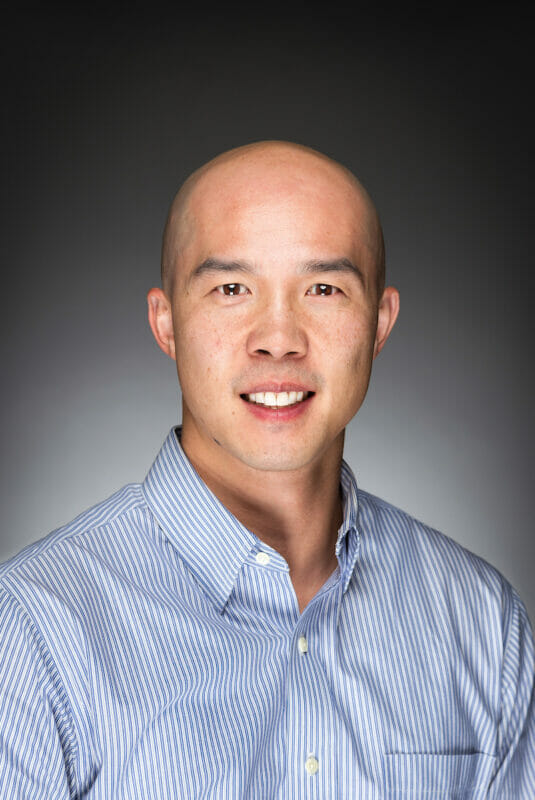 Patrick Chan, BA, PharmD, PhD
Associate Professor of Pharmacy Practice and Administration, Assistant Dean, Enrollment Management
College of Pharmacy
Education
BA Integrative Biology 2000
University of California, Berkeley
PharmD 2003
University of the Pacific, Stockton, CA
PhD Pharmaceutical Sciences 2009
University of the Pacific, Stockton, CA
Work Site
Olive-View UCLA Medical Center
14445 Olive-View Dr. Sylmar, CA 91342.
The clinical research APPE elective and Advanced Elective provide opportunities for students to develop research experience and skills by looking at clinical outcomes of patients suffering from concurrent mental illness and substance abuse.
Research Interest
His research focuses on patients suffering from concurrent mental illness (major depressive disorder, schizophrenia and schizoaffective disorder, or bipolar disorder) with substance abuse (alcohol, cocaine/amphetamine, or opioid) and examining and developing strategies to reduce abuse-related hospitalizations. His previous areas of research interest include clinical pharmacokinetics and PK/PD modeling of various control mechanisms involved in the delayed onset of therapeutic action of selective serotonin reuptake inhibitors (SSRIs).
Research Grant
2010 Western University of Health Sciences Intramural Grant
Title: Abstinence from repeated cocaine use induce depressive-like behavior
Publications
Chan P, Kim S, Garavalia L, Wang J. "Implementing a strategy for promoting long-term meaningful learning in a PK course". Curr Pharm Teach Learn. 2018 Aug;10/(8):1048-1054
Chan P, Uchizono J, Meerdink D. "Potential Rose of the Virchow Robin Space in the Pathogenesis of Bacterial Meningitis." Med Hypothesis. 2017;109:114-18.
Chan P, Yomen K, Turcios J, Richman M. Prescription for Antidepressant in Reducing Future Alcohol-Related Readmission in Patients Suffering from Depression and Alcohol Use Disorder: A Retrospective Medical Record Review. Subst Abuse Treat Prev Policy. 2015;10(1):48
Chan P and Lutfy K. Molecular Changes in Opioid Addiction: The Role of Adenylyl Cyclase and cAMP/PKA System. Prog Mol Biol Transl Sci. 2016; 137:203-27. Available online 3 November 2015.
Samson B, Dominquez I, Villegas J, Jeon D, Khan M, La D, Marzban, M, Millano A, Chan P, Hoffman J, Hess K. How SB 493 is Reshaping California Schools and Colleges of Pharmacy. California Pharmacist Journal; Winter 2015.
Hyun D, Shin J, Chan P. A Review on the AASLD and IDSA Recommendation for Testing, Managing, and Treating Hepatitis C. CJHP. 26(5);127-138.
Lo A, Zhu J, Richman M, Joo J, Chan P. Effect of adding piperacillin–tazobactam to automated dispensing cabinets on promptness of first-dose antibiotics in hospitalized patients. Am J Health-Syst Pharm. 2014; 71:1662-7.
Wang Z, Wang J, Chan P. Treating Type 2 Diabetes Mellitus with Traditional Chinese and Indian Medicinal Herbs. Evid Based Complement Alternat Med. Epub 2013 May 7
Chan P. Pharmacokinetic and Pharmacodynamic Considerations in Geriatrics. 2010, CJHP. 22(5);5-12.
Book Chapters
Wang Z, Chan P, Xie C, Huang Y, and Wang J. Chapter 3: Antioxidant Nutraceuticals and Prostate Cancer. In: Cao C, Pathak S, and Patil K, eds. Antioxidant Nutraceuticals: Preventative and Healthcare Applications. New York, NY: CRC Press; 2017.
Uchizono JA and Chan PG. Chapter 1: Pharmacokinetics and Pharmacodynamics of Anesthetic Agents. In: Kaye A and Kaye AD, eds. Essentials of Pharmacology in Anesthesiology. New York, NY, USA: Springer Press; 2014.
Wang Z, Chan P, and Wang J. Chapter 13: The Preventative Effect of Traditional Chinese Medicinal Herbs on Type 2 Diabetes Mellitus. In: Adams JD and Lien EJ, eds. Traditional Chinese Medicine Scientific Basis for Its Use. London, UK: RSC Publishing; 2013.