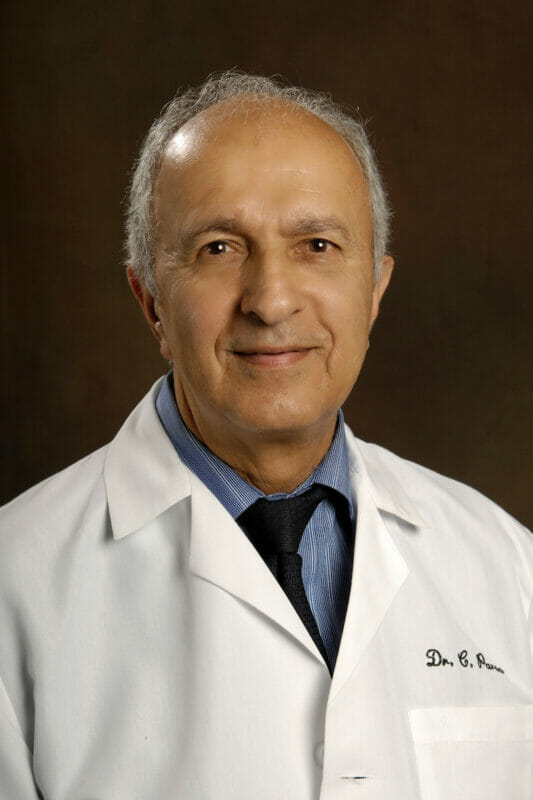 Cyrus Parsa, DO
Chair & Professor of Pathology / Professor
College of Osteopathic Medicine of the Pacific
Join year: 1992
Education
1981
Diplomat, American Board of Pathology and American Osteopathic Board of Pathology
1975
Fellowship in Pathology/Neuropathology, University of Kansas, K.C., KS
1974
Pathology Residency, Lakeside Hospital/University of Health Sciences, K.C., MO
1971
Rotating Internship, Lakeside Hospital, K.C., MO
1970
D.O., University of Health Sciences, K.C., MO
1966
B.A., California State University, Northridge, CA
Courses
Research Interest
Molecular signatures of mucositis and their association with cellular morphologic alterations
Immunohistochemical patterns of evolving precancerous and malignant lesions of breast
Molecular and immunohistochemical features of neoplasms with unusual clinical presentation.
Molecular and morphologic alterations associated with carcinogenesis and cancer prevention.
Cellular morphologic alterations of tissues in response to therapeutic agents.
Organizations
Director of Medical Education, Pacific Hospital
Board of Directors, Pacifical Hospital Charitable Foundation
Executive Board, American Osteopathic Board of Pathology
Item Review Committee, COMLEX
Fellow, College of American Pathologist
Fellow, College of American Osteopathic Pathologist
Fellow, American Society of Clinical Pathologist
Publications
In many peer-review journals including: Human Pathology, American Journal of Clinical Pathology, Journal of American Osteopathic Association, Anatomic Records, etc.