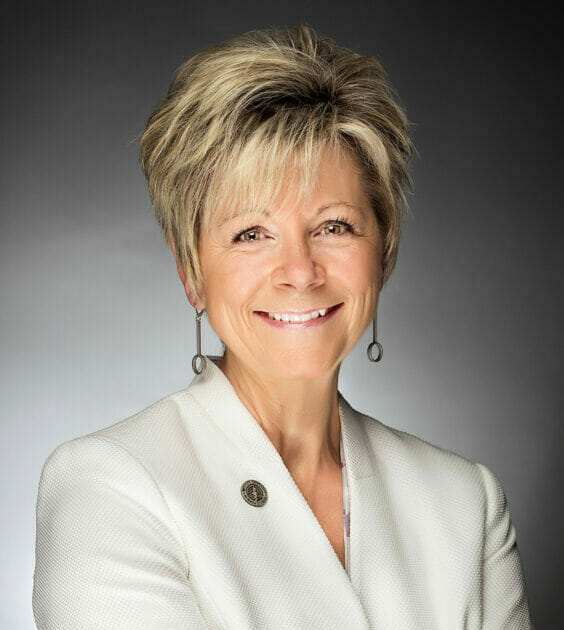 Dianna Lacey,
Assistant Vice President, Oregon Campus
College of Osteopathic Medicine of the Pacific - Northwest
Narrative
Di began her health care career over 35 years ago in high- tech diagnostics and has served in multiple leadership and executive roles as an innovative, passionate and dedicated professional. She currently serves as the Assistant Vice President of the Oregon Campus for the College of Osteopathic Medicine of the Pacific Northwest, Western University Health Sciences. Prior to her employment, Di lectured as guest faculty at the College where she presented on physician leadership, ethics, patient experience and quality. Di spent 29 years working in the PeaceHealth System, most recently in their corporate office in Vancouver, WA as the VP of Strategy, Innovation and Development. Her responsibilities included oversight of strategy, marketing, philanthropy, public affairs, community partnerships, community health and co-chair of the Center of Innovation for the PeaceHealth system. Di moved to Vancouver from Florence, Oregon where she served as Vice President of Public Affairs and Fund Development for PeaceHealth Peace Harbor Medical Center with responsibility for their foundation, public relations, strategy, marketing, and volunteer services.
Di earned her degree in Allied Health Sciences at Oregon Institute of Technology. She is board certified in multiple specialties including radiology, mammography and sonography. She has completed multiple fellowships at Bowman Gray School of Medicine, University of California San Diego, Stanford School of Medicine, University of Washington, University of California San Francisco, and University of Wisconsin. Her accomplishments include guest speaker at the 2nd Annual International Patient Centered Care Conference in San Francisco, California in 2005 and receiving the "Best in Show" Marketing Campaign award at the 2009 HealthLeaders Marketing Awards in Chicago, Illinois.
Her professional associations include the Association of Healthcare Philanthropy, Association of Fundraising Professionals, International Association of Business Communicators, and the American Marketing Association. She is an active Rotarian and has served on multiple boards including the Healthy Living Collaborative, Greater Vancouver Chamber of Commerce, Healthy Columbia Willamette Collaborative, and SW Washington Regional Health Alliance.
Di and her husband Norm have 2 children, and 4 grandchildren. They have been married for 30 years and enjoy collegiate sports, golf and travel.