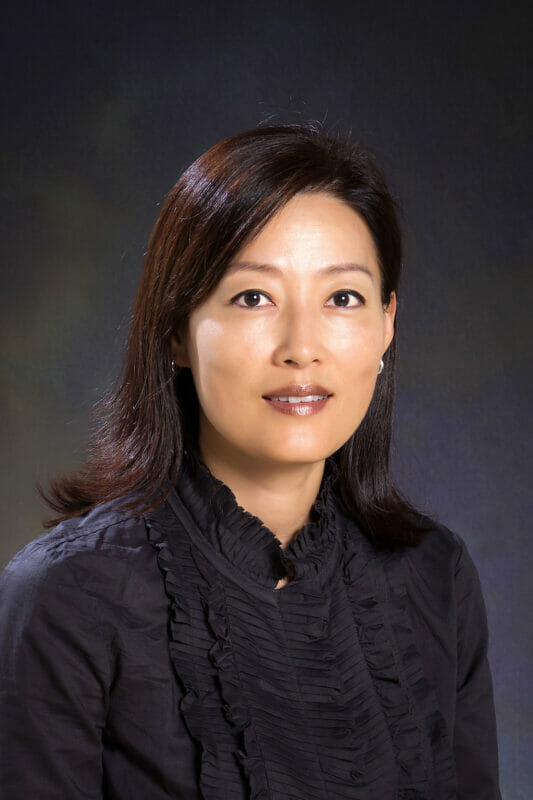 Eunice Chung, BS, PharmD
Associate Dean, Curricular Affairs and Associate Professor, Pharmacy Practice and Administration
College of Pharmacy
Education
BS 1992 University of California, Berkeley
Pharm.D. 1997 University of California, San Francisco
Education Experience
Residency:
Pharmacy Practice 1998 St. Louis University Hospital
Research Interest
Current research interests are scholarship of teaching, including innovative teaching and assessment methods. Clinical research interests in the area of preventive cardiology and tobacco cessation.
Publications
Woods TM, Acosta R, Chung EP, Cox AG, Garcia GA, Klucken JR, Chisolm-Burns M. Academic freedom should be redefined: point and counterpoint. Am J of Pharmacy Education 2016;80(9):1-5.
Prabhu S, Chung EP, Le QA, Nguyen M, Robinson D. Process and performance outcomes of a nontraditional postbaccalaureate PharmD Program geared toward internationally trained pharmacists. Am J of Pharmacy Education 2015;79(8):1-7 article 113.
Schwartzmann E, Hsu DI, Law AV, Chung EP. Assessment of patient communication skills during OSCE: Examining effectiveness of a training program in minimizing inter-grader variability. Patient Educ. Couns 2011;83(3):472–477.
Matten P, Morrison V, Rutledge DN, Chen T, Chung EP, Wong SF. Evaluation of tobacco cessation classes aimed at hospital staff nurses. Oncol Nurs Forum 2011;38(1):67-73.
Boyce EG, Burkiewicz JS, Haase MR, MacLaughlin EJ, Segal AR, Chung EP, Chan LN, Rospond RM, Barone JA, Durst SW, Wells BG. ACCP Position Statement. Clinical Faculty Development. Pharmacotherapy 2009;29(1):124-126.
Chung EP, Hwang HJ, Kim MK. Evaluation of non-English dietary supplement advertisements in an ethnic minority community. Public Health Nutrition 2007;10(8):834-837.
Nguyen M, Chung EP. Telithromycin: the first ketolide antimicrobial. Clinical Therapeutics 2005;27(8):1144-1163.