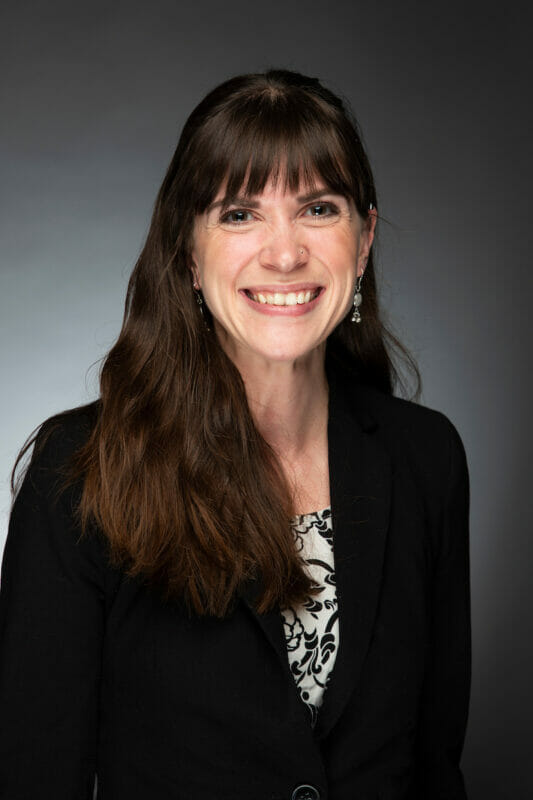 Ellen Fricano, PhD
Assistant Professor of Anatomy
College of Osteopathic Medicine of the Pacific
Join year: July 2019
Education
Ph.D., Fuctional Anatomy and Evolustion, Johns Hopkins University, Baltimore Maryland, 2018
M.S., Biological & Forensic Anthropology, Mercyhurst University, Erie, Pennsylvania, 2013
B.A., Anthroplogy, University of Illinois at Urbana Champaign, 2010
Teaching Experience
Assistant Professor, Medical Anatomical Sciences, COMP, Western University of Health Sciences, Pomona, CA 2019-present
Instructor, Human Physiology and Nutrition, University of Colorado at Colorado Springs, Colorado Springs, CO, 2018-2019
Courses
Research Interest
My research interests are focused on the growth and development of mammalian cranial anatomy. I use three-dimensional imaging and morphometric analyses to test hypotheses about the relationships between form and function in bone and soft tissues. Recently, I have been interested in how the primate cranial base varies with the auditory complex across taxa and growth.
Publications
Journal Articles
Fricano EEI, Perry JMG. 2019. Maximum Bony Gape in Primates. The Anatomical Record, 302(2), 215-225.
Conference Presentations
Fricano EEI, Smith TD, DeLeon VB. 2019. Neonatal Ectotympanic Bone Variation among Lorisiforms and Tarsiers. FASEB J, 33(1 supplement), 452-14.
Fricano EEI, 2018. Geometric Morphometric Analysis of the Macaque Basicranium with Special Reference to the Ectotympanic Tube. FASEB J, 32(1 supplement), 513-17.
Fricano EEI, DeLeon VB. 2017. Growth of the Catarrhine Ectotympanic Tube. Am J Phys Anthropol 62 Suppl. (S64): 1-423.
Fricano EEI, DeLeon VB. 2016. Scaling of the Ectotympanic Tube and Tympanic Membrane Diameter among Catarrhine Primates. FASEB J, 30(1 Supplement): 779-4.
Powell EEI, Perry JMG. 2015. Functional Implications of Maximum Bony Gape in Non-Human Primates. Am J Phys Anthropol, 156:(S60): 65-334.
Powell EEI, Roth MH, Garvin HM. 2013. Enviornmental Plasticity of Intralimb Indices. Am J Phys Anthropol 150 (S56): 9-52.
Powell EEI, Ousley SD, Tuamsuk P. 2013. Sex Estimation in a Modern Thai Sample using Nonmetric Traits of the Innominate. Proc Am Acad Foren Sci 19: 1-608.