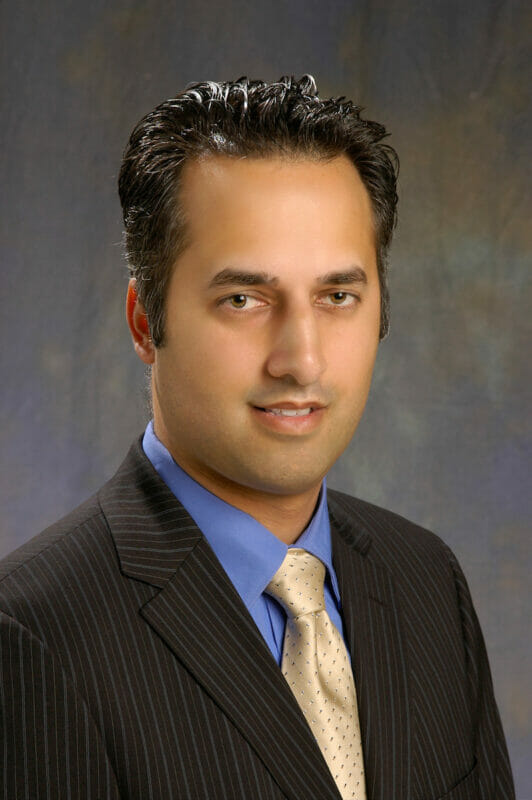 Eric Gupta, PharmD
Associate Professor of Pharmacy Practice and Administration, Assistant Dean, External Relations
College of Pharmacy
Education
Pharm.D. 2000 University of the Pacific
Education Experience
Residency
General Practice Resident 2000-01 VA San Diego Healthcare System
Cardiovascular Research Fellow 2001-03
University of the Pacific/VA San Diego Healthcare System
Certification
Board Certified Pharmacotherapy Specialist (BCPS)
2006 Board of Pharmaceutical Specialties
Pharmacist-Based Lipid Management
2008 American Pharmaceutical Association
Clinical Lipid Specialist
2008 Accreditation Council for Clinical Lipidology
Work Site
Orange County Heart Institute and Research Center
Saint Joseph Medical Plaza
1140 West La Veta Ave., Suite 640
Orange, CA 92868
The Ambulatory Care Clerkship at the Orange County Heart Institute and Research Center is designed to provide various clinical experiences necessary to prepare students to become entry level practitioners with a cardiology emphasis. The students will be involved in direct patient care activities in a primary care lipid clinic and coumadin clinic, and will have opportunities to work with other health care professionals. The students are expected to serve as an integral member of the multidisciplinary health care team to assess patients and provide appropriate drug therapy. Students are required to present a journal club, a drug information project, as well as a one-hour disease state presentation which is given to the rest of the staff, faculty, and students at the clinic.
Research Interest
My research activities are focused in the area of dyslipidemia with an emphasis in work on the metabolic syndrome and clinical outcomes.
Publications
Gupta EK, Trinh TN, Chuang CS, and Sien EK. Assessment of patients achieving target LDL-cholesterol goals in a cardiology-focused environment. CJHP 2007. Poster presented at the California Society of Health-Systems Pharmacists Seminar 2007 meeting, October, 2007, Palm Springs, CA
Kao PK, Gupta EK, and O'Barr SA. Atorvastatin treatment decreases brain amyloid-beta and serum TNF-alpha levels in Alzheimer's disease transgenic mice. Poster presented at the 2007 American Association of Immunologists meeting, May 2007, Miami Beach, FL.
Ito MK, Aldridge VE, Howard JJ, Gupta EK, Johns ST, and Wong JK. Effects of an encapsulated formulation of pravastatin on plasminogen activator inhibitor-1 in patients with human immunodeficiency virus infection. ATVB 2006 Poster presented at the American Heart Association Arteriosclerosis, Thrombosis, and Vascular Biology meeting, April 2006, Denver, CO.
Ito MK, Cheung RC, Gupta EK, Birtcher KK, Chong PH, Bianco TM, and Bleske BE. Key articles, guidelines, and consensus papers relative to the treatment of dyslipidemias - 2005. Pharmacotherapy 2006;26:939-1010.
Cheung RC, Gupta EK, Ito MK. Acute coffee ingestion does not affect LDL cholesterol level. Ann Pharmacotherapy 2005;39:1209-1213.