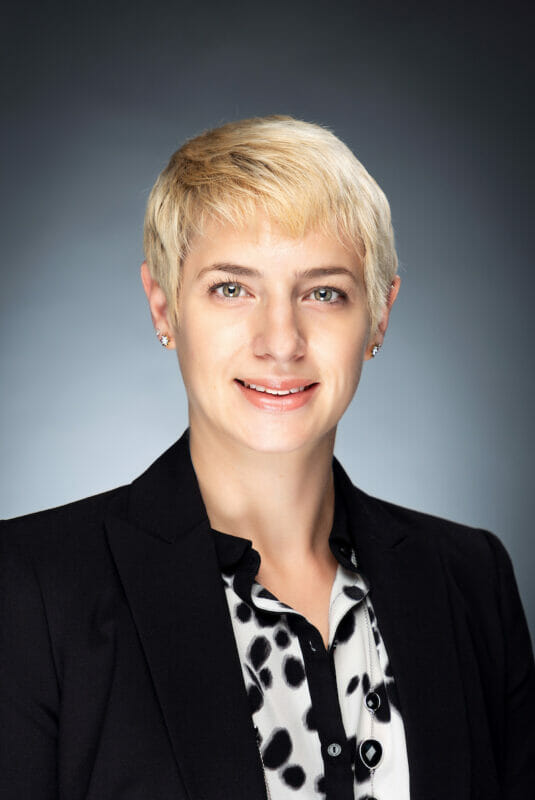 Gillian Angliss Glaser, DVM
Clinical Assistant Professor of Veterinary Medicine
College of Veterinary Medicine
Education
DVM, Cornell University, Ithaca, NY 2007
BS in Animal Science, University of Connecticut, Storrs, CT 2003
Professional Experience
Upon graduation Dr. Angliss completed a small animal rotating internship in medicine and surgery at BluePearl Midtown, NY (2007-2008). She then practiced emergency and critical care medicine in specialty/referral practices throughout NY, MD and CT.
Dr. Angliss has also developed a special interest in High Quality/High Volume Spay Neuter (HQHVSN) and has sought additional training at the Humane Alliance in Asheville, NC. She has since practiced HQHVSN in a variety of settings including shelters, low cost spay/neuter practice and as a volunteer with the Humane Society's Rural Area Veterinary Services.
Outside of clinical practice and teaching Dr. Angliss has recognized the importance of organized veterinary medicine and a passion for the conscious enrichment of our profession. While in Connecticut she was an active member of the Connecticut Veterinary Medical Association (CVMA), including a founding member and chair of the CVMA Wellness Committee. In 2017-2018 she had the opportunity to participate in the AVMA's Future Leader program and upon completion has been honored to join the AVMA Early Career Development Committee.
Teaching Experience
Dr. Angliss has had a variety of clinical and didactic teaching experiences. This has included the training and support of veterinary interns (2012-2014) and education of veterinary student volunteers through the Humane Society's Rural Area Veterinary Services program.
In 2015 she became an Assistant Professor of Veterinary Technology at Mercy College in Dobbs Ferry, NY. Dr. Angliss taught pharmacology, anesthesiology, clinical pathology and small animal diseases to students in the BS of Veterinary Technology and BS Pre-Veterinary Medicine programs.