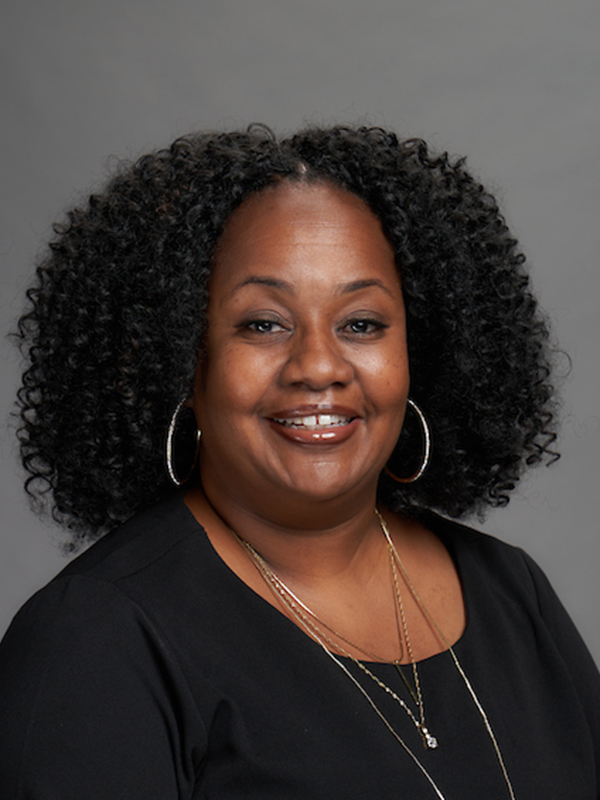 Gail Evans Grayson,
Executive Vice Dean - CA/Director - Diversity, Equity & Inclusion/Associate Professor
College of Health Sciences
Education
University of La Verne, LaVerne, California
Doctor of Education, Organizational Leadership, 2007
Dissertation: Identifying the Effective Leadership Practices and Behaviors of Clinical Supervisors in Mental Health
California State University, Dominguez Hills, Carson, California Master of Arts, Behavioral Sciences, 1999
University of Nevada, Las Vegas, Las Vegas, Nevada Bachelor of Science, Health Education, 1996
Certification
Negotiation and Conflict Management, 1999
Professional Experience
Dr. Evans Grayson has over twenty years of experience in the field of social services that includes maternal and child health, transitional living skills and health education. She has worked as a Mental Health Specialist, Case Manager, and Residential Manager. Dr. Evans Grayson's desire to specialize her services to the community, she worked as a Medical and Psychiatric Social Worker for inpatients and outpatients' organizations for twelve years.
Teaching Experience
04/2017 – Present:Department Chair/Assistant Professor
Western University of Health Sciences, College of Health Sciences, Pomona, California
03/2015 – Present:Adjunct Professor
California Baptist University (Online Professional Studies), Riverside, California Design and teach online undergraduate and graduate level courses online or hybrid for the Department of Organizational Leadership andManagement.
04/2011 – 06/2015: Dissertation Chair and Committee Member
Argosy University, Inland Empire and Orange County
06/2007 – 04/2017: Adjunct Professor
Western University of Health Sciences, Pomona, California
10/2002 – 12/2008: Adjunct Professor
University of Phoenix, Costa Mesa, California
Research Interest
Negotiation and Conflict Management andResolution
Cultural DiversityIssues
Behavioral/Social SciencesIssues
EducationalLeadership
Ethical and LegalIssues
Leadership Training and OrganizationalDevelopment
Health Education, Promotion and Wellness
Student Achievement Gap and Retention in HigherEducation
Women in LeadershipRoles
Human Resources and LaborRelations
Research Grant
Research/Publications/Presentations
"Participant's perspectives on oral hygiene behavioral changes in children with Autism Spectrum Disorder." – Poster Presentation at American Public Health Association (APHA) Conference held in Philadelphia, Pennsylvania, on Nov. 3-6, 2019
"An interprofessional practice model: Dental, Physical Therapy, Behavioral and Educational professions collaborating to enhance dental care for children with autism." - 2020 National Academies of Practice (NAP) Annual Meeting & Forum in San Diego, California on Thursday, March 12TH – Saturday, March 14th
Publications
Gail is a featured speaker on contemporary leadership issues and has presented at various conferences that focused on personal and professional leadership practices including National Staff Development and Training Association and the Child Welfare Symposium in California.
Narrative
Dr. Evans Grayson approaches all developmental opportunities with intrinsic flair for innovation and creativity. Dr. Evans Grayson has created a variety of possibilities for staff to develop their skills and improve personal relationships in their working environment. Gail enjoys collaborating with anyone who has an interest in discovering their purpose and setting goals to maximize their potential.
Dr. Evans Grayson's lifelong interest in self-awareness and team development has helped organizations re-calibrate and re-invigorate their leadership team. Dr. Evans Grayson believes that if you can influence someone with your leadership skills, you can affect an entire organizational culture.