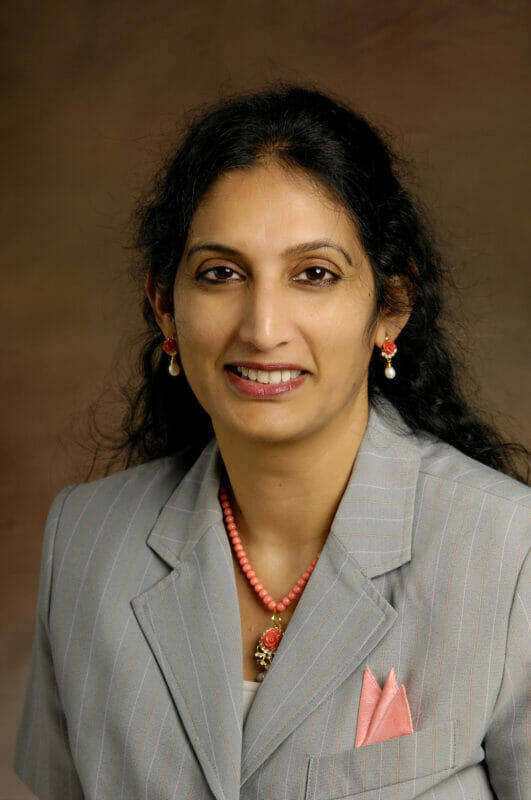 Hyma Gogineni, MS, PharmD, TTS
Associate Professor of Pharmacy Practice and Administration
College of Pharmacy
Education
MS Biotechnology 1992
Gulbarga University, India
PharmD 2000
Ferris State University, Big Rapids, MI
Certification
Tobacco Treatment Specialist
Pharmacy-Based Lipid Management
Pharmacy-Based Immunization Delivery
Delivering Medication Therapy Management in Community
Pharmaceutical Care for Patients with Diabetes
Professional Experience
APhA and CPhA Diabetes trainer
APhA and CPhA Immunization trainer
Tobacco Treatment Consultant for community and hospital pharmacies
Work Site
VA Loma Linda Healthcare System
11201 Benton Street
Loma Linda, CA 92354
(909) 825-7084
The ambulatory care rotation is designed for student pharmacists to practice their skills that are learned during the didactic courses and introductory pharmacy practice experiences. Pharmacy students will have an opportunity to closely work with a multidisciplinary team in assessing patient drug regimen for appropriate medication usage, minimizing adverse drug events and maximizing the patient outcomes. Students will be part of the daily grand rounds, weekly presentation, journal clubs, new drug presentations, in-services, research, patient monitoring. Students will also participate in the additional projects based on the need. Students will be assessed several times during the rotation.
Research Interest
Her areas of research interest include Tobacco Dependence Treatment, Teaching styles, Patient outcomes, Gastrointestinal and Liver disorders. She is currently working on the Tobacco Dependence Treatment and the smoking cessation rates in Liver Transplant patients.
Organizations
ACCP Member
ACPE Member
APhA Member
CPhA Member
SRNT Member
Committees
Member of the Admissions Committee
Member of the Experiential Education Committee
Narrative
She worked as a community, hospital and clinical pharmacist for the past twelve years and was the Director of Experiential Education at Loma Linda School of Pharmacy. She taught number of courses at Loma Linda including Self-care, MTM, Medicare Part D, IPPE and APPE reflections. Her primary clinical focus is Hepatitis C treatment and tobacco dependence treatment. She assisted patients in helping them to quit smoking and stay quit at 6 month follow-up with a 50% success rate at her previous clinic in Loma Linda Liver Transplant. She is currently facilitating Block 6210 and will be teaching in other blocks.