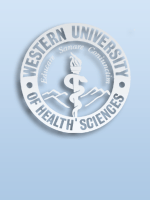 Hooman Mir, DPM, MSc, FAPWCA
Assistant Professor
College of Dental Medicine
Organizations
American Professional Wound Care Association
American Podiatry Medical Association
Narrative
Dr. Hooman Mir is a DPM Physician and Fellowship-Board Certified in Wound Care with advanced Physician-Training in Clinical Investigation, Health Care Policy and Patient Safety.
Dr. Mir obtained his Medical Degree at Temple Medicine in philadelphia with surgical extenship training at Yale-New Have of Yale, School of Medicine, Scott & White Hospital of A&M College of Medicine and at UT Medical Center at UT School of Medicine. Dr. Mir aslo completed his One-Year Surgical Internship Residency at the Prestigous Mount Sinai Hospital in New York. Dr. Mir became the first DPM Physician who also obtained his Physician MS Degree in Clinical Investigation with Full-NIH Tuition Re-Imbursement from the Department of Medicine at UT Health Science Center at San Antonio, Texas.
His advanced education also brought Dr. Mir back to Philadelphia where he also received an offical one-year training in Health Care Policy and Patient Safety at the prestiogus Thomas Jefferson, School of Medicine and School of Population Health. Dr. Mir Joined Western University of Health Sciences as a Clinical Instructor for Western CPM in 2015 and currently serves as Full-Time Assistant Professor at Western CDM.
Dr. Mir serves as the director of Gross Medical Anatomy and Head and Neck Anatomy course; his extensive work in Simulation & Virtual Reality Medicine is Known at the University Level. Dr. Mir also provides lectures in topics such as Muscoloskeltal Medicine and runs surgical workshops such as suture technique and injection workshop Sessions.