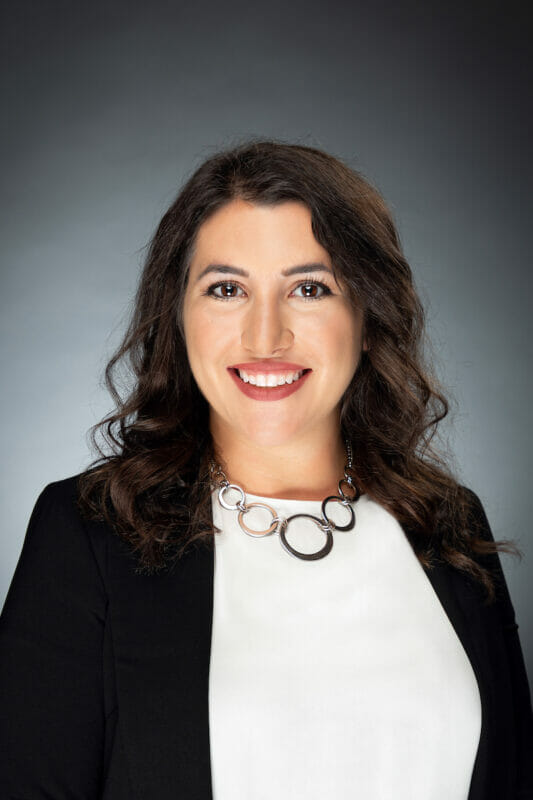 Joelle Ayoub, BS, PharmD, BCACP, APh
Assistant Professor
College of Pharmacy
Education
PharmD 2017, Creighton University School of Pharmacy and Health Professions
BS Biology 2012, University of California, San Diego
Education Experience
PGY2 Ambulatory Care and Academia 2019, Oregon State University/Oregon Health & Science University College of Pharmacy
PGY1 Ambulatory Care-Focused Pharmacy Practice 2018, University of Minnesota College of Pharmacy
License
APh (Advanced Practice Pharmacist) 2020
BCACP (Board Certified Ambulatory Care Pharmacist) 2019
Organizations
American Academy of Colleges of Pharmacy (AACP)
American College of Clinical Pharmacy (ACCP)
Middle Eastern Pharmacists Association of California (MEPhA)
Phi Lambda Sigma Pharmacy Leadership Society – Alpha Mu Chapter
Kappa Psi Pharmaceutical Fraternity, Inc – Beta Nu Chapter
Publications
Skoglund E, Ayoub J, Nguyen HM. Specialized Pharmacist Roles and Perspectives in the Collaborative Management of COVID-19. Journal of Pharmacy Practice. November 2020. doi:10.1177/0897190020966192
Ayoub J, Hoie, E, Begley K, O'Brien K, Tilleman J, PharmD, Stewart, K. Maintenance Therapy and Prevention of Exacerbations in COPD Patients. Nebraska Mortar and Pestle. 82(5), 15-24, 2019. ACPE UAN 0128-0000-19-045-H01-P for pharmacists and UAN 0s128-0000-19-045-H01-T for pharmacy technicians.
Ayoub J. 2017-18 in Review: Important Safety Updates. Drug Use Research and Management, Oregon State University College of Pharmacy. 2019:9(1).
Ayoub J and White ND. GERD Management: A Case for Lifestyle in an Era of PPIs. American Journal of Lifestyle Medicine. 2017;11(1):24-28.