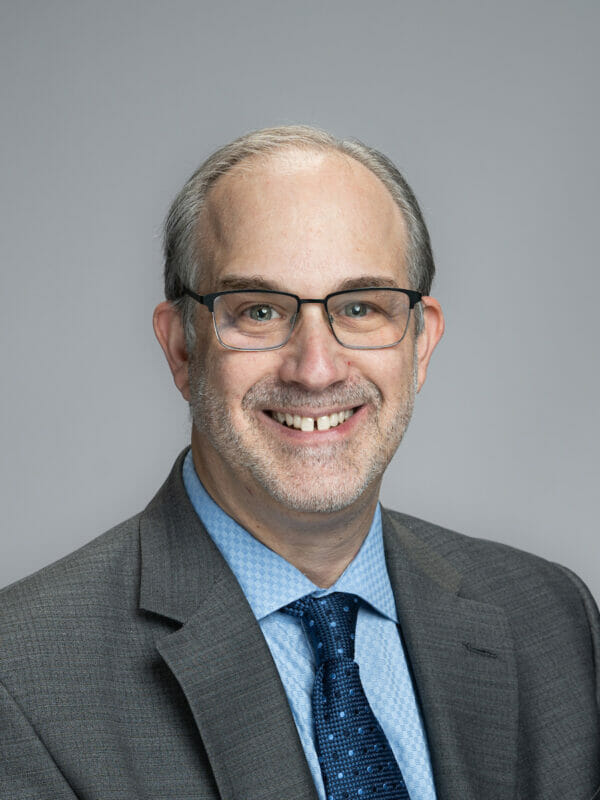 Jonathan Labovitz, DPM, FACFAS, CHCQM
Dean, Professor of Podiatric Medicine, Surgery & Biomechanics
College of Podiatric Medicine
Join year: 2009
Education
Undergraduate: Cornell University, College of Arts and Sciences
Graduate: Pennsylvania College of Podiatric Medicine
Residency: Botsford General Hospital
Fellowship: AO International, Orthopedic Trauma Surgery, Graz, Austria
Certification
American Board of Foot & Ankle Surgery, Foot Surgery

American Board of Foot & Ankle Surgery, Reconstructive Rearfoot and Ankle Surgery

American Board of Quality Assurance and Utilization Review Physicians, Certified in Healthcare Quality & Management
Professional Experience
Visiting Scholar in Health Policy & Management, UCLA Fielding School of Public Health

Chair, Western Foot & Ankle Conference, California Podiatric Medical Association

Board member American Diabetes Association, LA Chapter 2011-2017 (president 2013-2014)

Committee member for national podiatric organizations

Advisory board member and consultant for public and private pharmaceutical and medical device companies

Private practice 2000-2010
Research Interest
Value-based healthcare

Charcot foot

Impact of social health disparities and behavioral health on the diabetic foot

Pain management

Limb Preservation
Awards
Meritorious Service Award, California Podiatric Medical Association (2019)

Strategy Team Leadership Award, Western University of Health Sciences (2019)

Leadership and Service Award, American Diabetes Association (2015)

Dr. Robert W. Hobson II Award for Best Abstract, 2nd Place, Diabetic Limb Salvage Conference, Washington, D.C. (2014)

Excellence in Education, California Podiatric Medical Association (2011)
Committees
Dr. Labovitz is the Chair of the Western Foot & Ankle Conference, which is one of the largest continuing education seminars in the country. He also serves on numerous local, state and national association committees and boards and has been a consultant for the California Board of Podiatric Medicine from 200-2011. Dr. Labovitz has been on the American Diabetes Association, Los Angeles Chapter Community Leadership Board since 2010 and served as President from 2013-2014.
Publications
Armstrong DG, Tettelbach WH, Chang TJ, et al. Observed impact of skin substitutes in lower extremity diabetic ulcers: lessons from the Medicare Database (2015-2018). J Wound Care 2021; 30(Suppl. 7): S5-S16.

Labovitz J, Day D. The Biomechanics of Diabetes Mellitus and Limb Preservation. Clin Podiatr Med Surg 2020; 37(1): 151-169.

Staples B, Ennedy E, Kim T, et al. Cutaneous branch of the obturator nerve extending to the medial ankle and foot: a report of two cases. J Foot Ankle Surg 2019; 58(6).

Jensen J, Hicks R, Labovitz JM. Understanding Tourniquet Use to Optimize the Surgical Experience. AORN J 2019; 109(2): 172-182.

Labovitz JM, Satterfield VK, Shapiro JM, et al. Excess Cost and Health Care Resource Utilization Associated with Delayed Diagnosis of Charcot Foot. J Foot Ankle Surg 2018; 57(5): 952-956.

Labovitz JM, Patel N, Santander I. Web based Patient Experience Surveys to Enhance Response Rates in an Ambulatory Clinic. J Am Pod Med Assoc 2017; 107(6): 516-521.

Labovitz JM, Shofler DW, Ragothaman KK. The Impact of Comorbidities on Inpatient Charcot Neuroarthropathy on Cost and Utilization. J Diabetes Complications 2016; 30: 710-715.

Labovitz JM, Kominski G. Forecasting the Value of Podiatric Care in Newly Insured Diabetic Patients during Implementation of the Affordable Care Act in California. J Am Pod Med Assoc 2016; 106(3): 163-171
Narrative
In his time away from the office, Dr. Labovitz enjoys traveling, golf, and spending time with his family.