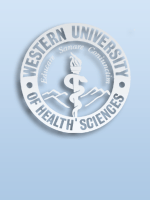 Kazuto Augustus, DPM
Assistant Professor
College of Podiatric Medicine
Phone: 8469 | Fax: 909-706-3500
Website: www.westernu.edu
Join year: 2015
Education
Bachelor of Science - University of Nevada, Reno Doctor of Podiatric Medicine - California College of Podiatric Medicine
Education Experience
Residency - Podiatric Medicine and Surgery - Long Beach Memorial Medical
Certification
Board Certified: Foot and Ankle - American Board of Foot and Ankle Surgeon
Research Interest
Dr. Augustus enjoys the study of biomechanics and the effects of surgical intervention. He has a keen interest on the affects aging has on gait and balance.
Organizations
Diplomate, American Board of Foot and Ankle Surgeons. Vice Chair - Podiatry Section, Long Beach Memorial Medical Center
Publications
Effect of the Low-Dye Strap on Pronation-Sensitive Mechanical Attributes of the Foot. JAPMA Vol 93, No 2. March/April 2003,
Narrative
Dr. Augustus has been married for 20 years and has four wonderful children. He enjoys spending time with his family, serving the community on various non-profit boards and serving in his church. In their free time his family enjoys outdoor activities, endurance sports and travel.