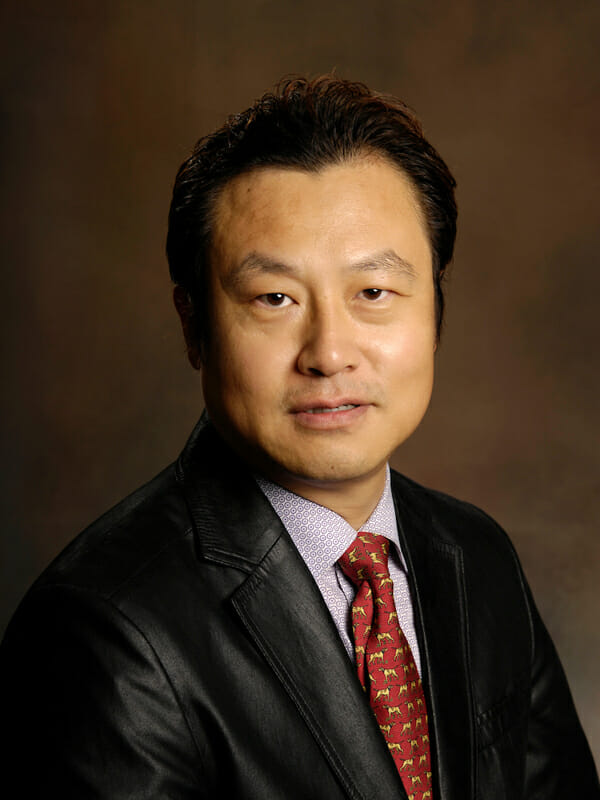 Lyon Lee, DVM, PhD, DACVA
Professor, Anesthesiology
College of Veterinary Medicine
Education
Residency, Veterinary Anesthesia, University of Illinois, Urbana-Champaign, IL 2000
PhD, Veterinary Anesthesia, Royal Veterinary College, University of London 1997
DVM, Seoul National University, Korea 1989
Dr. Y Lyon Lee is a native Korean and was awarded a DVM from Seoul National University of Korea in 1989. Following a two year period as equine practitioner at the Korea Racing Association, he pursued a PhD program at the Royal Veterinary College, London in the field of equine anesthesia, which he completed in 1996.
He moved to the US in 1998, accepting a residency position in veterinary anesthesia
offered by the University of Illinois at Urbana-Champagin (UIUC).
Teaching Experience
Following the residency program, he joined the faculty of Small Animal Clinical Sciences at Virginia Tech and of Veterinary Clinical Sciences at Oklahoma State University.
Philosophy
"To practice without theory is to sail an uncharted sea; theory without practice is not to set sail at all"
Mervyn Susser 1968
Research Interest
•Tissue perfusion and oxygenation monitoring devices
•Cardiovasoactive therapy
•Pain management
Organizations
He is a Diplomate of the American College of Veterinary Anesthesiologists, a specialty group organization in the area of veterinary anesthesia, pain management, and perioperative medicine. He is a member of the Association of Veterinary Anaesthetists, American Veterinary Medical Association, and Korean American Scientists and Engineers Association.
Narrative
He enjoys swimming, fishing, traveling, diversity activities, hiking and cooking East Asian cuisine.