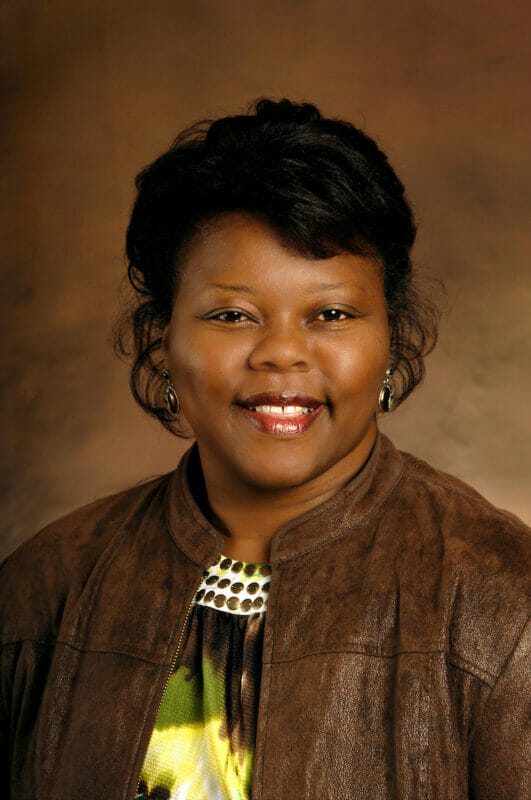 Maisie Dawes, DVM, PhD, DACVIM
Assistant Professor of Immunology, Large Animal Internal Medicine
College of Veterinary Medicine
Education
•Maisie Ernestene Dawes, DVM, PhD, Diplomate, ACVIM, a Jamaican, joined the faculty of Western University of Health Sciences as Assistant Professor, Food Animal Internal Medicine in January 2007. She obtained her Doctor of Philosophy in Immunology in May 2006, at the University of Missouri-Columbia, focusing on neonatal innate immune responses in calves. This project began during her tenure at that institution, as a Food Animal Resident and progressed during her Clinical Instructorship. She hopes to continue her investigation of lactoferrin in inflammation in ruminant models, while at Western University of Health Sciences.
•As an Intern Dr. Dawes also pursued work in the area of the passive transfer of bovine colostral immunoglobulins. In August 2005 she was accredited Diplomate status in Large Animal Internal Medicine.
•Dr. Dawes graduated from Tuskegee University with a DVM degree (cum laude), subsequent on a BS degree (summa cum laude) in 1995, in Animal and Poultry Sciences. During her time at Tuskegee and since then, she has been privileged to participate in scientific and clinical publications including manuscripts in peer-reviewed journals and a book chapter.
Publications
•Dawes ME, Tyler JW. Principles of colostrum feeding In: Youngquist R. S and Threlfall WR. Current Veterinary Therapy in Large Animal Theriogenology 2. (October, 2006)
•Moore MP, Tyler JW, Chigerwe M, Dawes ME, Middleton JR. The effect of delayed colostrum collection on colostral IgG concentration in dairy cows. J Am Vet Med Assoc 2005; 226(8):1375-7.
•Dawes ME, Lakritz J, Tyler JW, Chakwenya J, Hostetler DE. Effects of supplemental lactoferrin at birth on serum lactoferrin (LF) concentrations, neutrophil oxidative metabolism and IgG concentration in Holstein calves. J Vet Int Med 2004; 18:104-108.
•Dawes ME, Tyler JW, Hostetler D, Lakritz J, Tessman R. Evaluation of a commercially available immunoassay for assessing adequacy of passive transfer status in calves. J Am Vet Med Assoc 2002; 220(6): 791-793.
•Nahashon SN, Ayorinde KL, Drummond P, Dawes ME, Smith EJ. Heterosis for growth-related traits in White Plymouth Rock and Single Comb White Leghorn reciprocal crosses reared under two crude protein regimens. Anim and Field Sci 1999; 8:51-61.