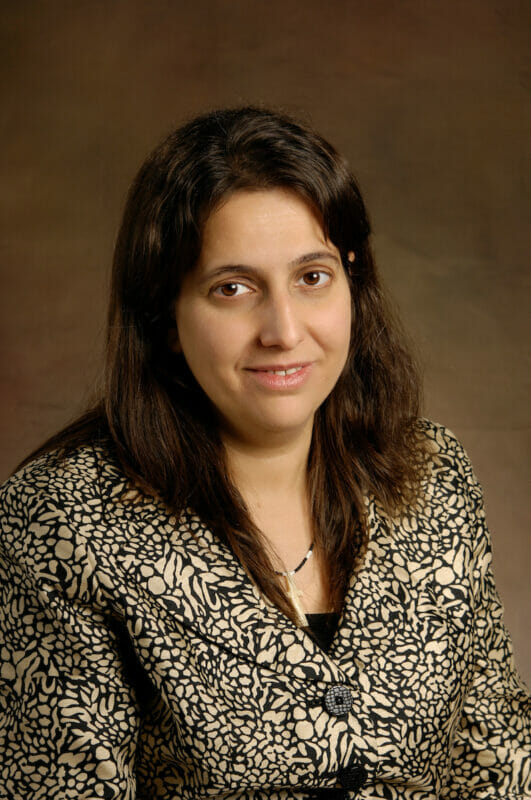 Mariam Fahim, DO
Associate Professor of Pediatrics
College of Osteopathic Medicine of the Pacific
Education
2006 Loma Linda Children's Hospital Pediatric Residency, Loma Linda, CA
2003 DO - Midwestern University, Glendale, AZ
1998 BS - Vanguard University, Costa Mesa, CA Graduated with Honors
Professional Experience
Aug 2006-Present Arrowhead Regional Medical Center, Colton, CA Practicing Pediatrician-Inpatient and Outpatient Part-Time
1998-1999 Vanguard University, Costa Mesa, CA Physiology Class Lab Assistant
Presentations:
Apr 2007 - San Bernardin County Superintendent of Schools Asthma for SNOR - School Nurse Orientation and Review
Feb 2007 - The 46th Annual Convention for OPSC - Osteopathic Physicians and Surgeons of California Presented the topic of Child Discipline
Teaching Experience
Aug 2007 - Present Arrowhead Regional Medical Center, Colton, CA Director of Pediatric Affairs; Pediatrician Weekly lectures, examinations, and evaluations. Inpatient and outpatient pediatric care.
Feb 2007- Present Western University of Health Sciences, COMP, Pomona, CA Help with second year Medical Students Core Clinical lecture sessions. Help with the third year Medical Students plenary sessions.