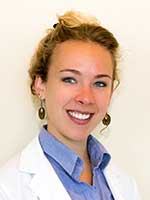 Maranda Herner,
NMM/OMM PDT Fellow
College of Osteopathic Medicine of the Pacific - Northwest
E-Mail: mherner@westernu.edu
Phone:
Education
Graduated with a Human Biology, BA degree from the University of Montana, Missoula, MT in 2011.
License
Licensed as an Emergency Medical Technician- Basic
Professional Experience
Anatomy Lab Instructor at the University of Montana, Missoula, MT
Fitness Technician, Assistant for Cardiac Rehabilitation and Diabetes Services, and Emergency Room Technician at Saint Patrick's Hospital, Missoula, MT
Narrative
Although I grew up in Chicago, I migrated west for college and discovered I love living around mountains, trees, and forests. I enjoy hiking, camping, cross-country skiing, and trail running-- and of course the great views that accompany these activities. I also play soccer weekly, play volleyball seasonally, and dance as often as I can. I have a particular passion for Native American history and cultures, and have spent time on various reservations across the US. I am very grateful to all those whom have helped me thus far and am looking forward to finding my niche in medicine!