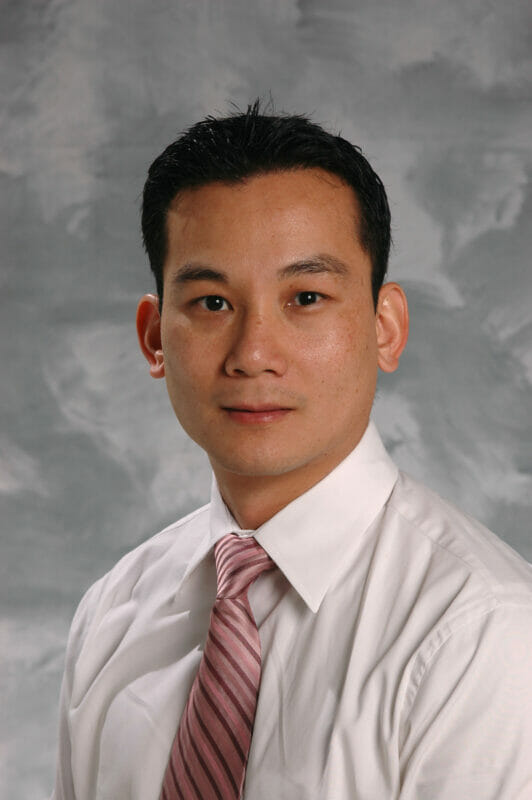 Mark Nguyen, BA, PharmD
Associate Professor of Pharmacy Practice and Administration
College of Pharmacy
E-Mail: mnguyen3@westernu.edu
Phone: 909-706-3537
Education
Pharm.D. 2005 Arnold & Marie Schwartz College of Pharmacy and Health Science BA 2001 California State University, Long Beach
Education Experience
Residency
Critical Care 2006-07 Robert Wood Johnson University Hospital Pharmacy Practice 2005-06 VA Maryland Health Care System
Certification
BCPS 2007 Board of Pharmaceutical Specialties
Work Site
St. Mary Medical Center 1050 Linden Ave Long Beach, CA 90813
Research Interest
Dr. Nguyen's research interests are in the areas of acute care and critical care.
Publications
Nguyen HM, Pon D. Off-label use of Dexmedetomidine for the treatment of delirium in the intensive care unit. P&T 2016; 41(10): 642-44.
Cho E, Chan H, Nguyen HM, Shayani S, Nakamura R, Pon D. Management of Drug Interaction between Posaconazole and Sirolimus in Hematopoietic Stem Cell Transplantation Recipients. Pharmacotherapy. 2015;35:578-85.
Tanios MA, Epstein S, Nguyen HM, Hyunsoon P, Leo J. The influence of sedation on uplanned extubation in a mixed intensive care unit. American Journal of Critical Care. 2014;23:306-14.
Omar S. Darwish, DO, Sarah Strube, DO, Nguyen HM, Tanios MA. Challenges of anticoagulation for atrial fibrillation in patients with severe sepsis. Annals of Pharmacotherapy. 2013;47:1266-1271.
Cheng JW, Merl Y, Nguyen H. Effect of Nesiritide on Renal Function: a Retrospective Review. Curr Med Res Opin. 2005 Nov; 21 (11): 1851-63.
Cheng JW, Merl Y, Nguyen H, et al. Nesiritide Utilization Evaluation in a University Teaching Hospital. Journal of Clinical Pharmacy and Therapeutics 2005; 30: 447-453.