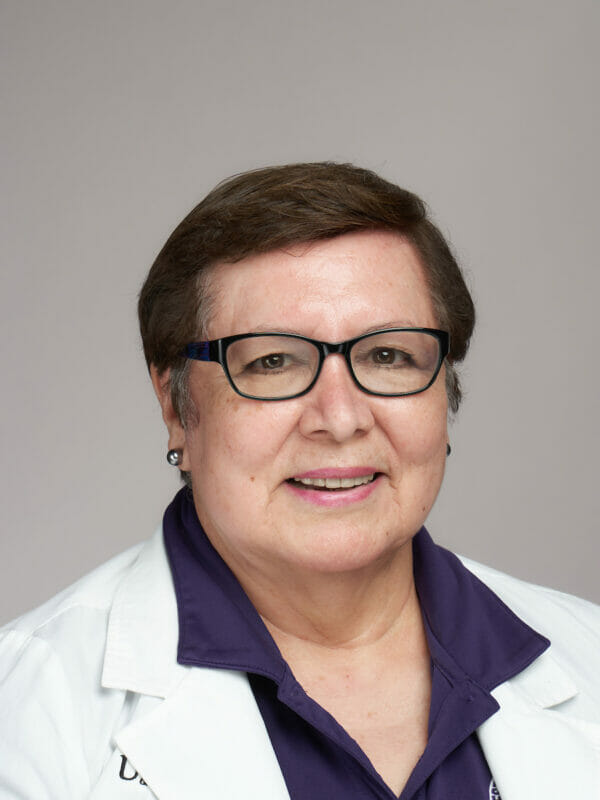 Patricia Shakhshir, PhD, CNS, RN-BC
Associate Professor
College of Graduate Nursing
Phone: 909-469-5629 | Fax: 909-469-5521
Education
Patricia (Patti) Shakhshir, RN-BC, PhD, CNS is an Assistant Professor in the MSN-E program and has practiced in the nursing field since 1977. She received the ADN from Loma Linda University, BSN from Azusa Pacific University, MSN (Gerontology CNS Option) from Cal State Dominguez Hills and recently obtained a PhD in Nursing from Azusa Pacific University.
Professional Experience
Patti has been a Medical-Surgical nurse for most of her career, with experience in oncology, orthopedics, gerontology and neurology.
Patti worked at Pomona Valley Hospital Medical Center for 25 years in various capacities, which include staff nurse, charge nurse, assistant head nurse, nurse manager, case manager, and pain management/gerontology clinical nurse specialist. She has worked at San Antonio Community Hospital for the last 6 years as the Pain Management Coordinator (CNS). Experience in academia includes working as adjunct faculty (clinical and didactic) in the Second Careers and Nursing program at Azusa Pacific University.
Patti has been very active in the Southern California Cancer Pain Initiative (SCCPI) for several years and currently serves as the co-chair of the Inland Empire Region. She received the SCCPI award for Excellence in Cancer Pain Management in 1998 and the Robert T. Angarola award in 2004. As a member of the American Society for Pain Management Nursing, she has served as president of the local chapter and she founded the Mt. Baldy Chapter of The Academy of Med-Surg Nurses.