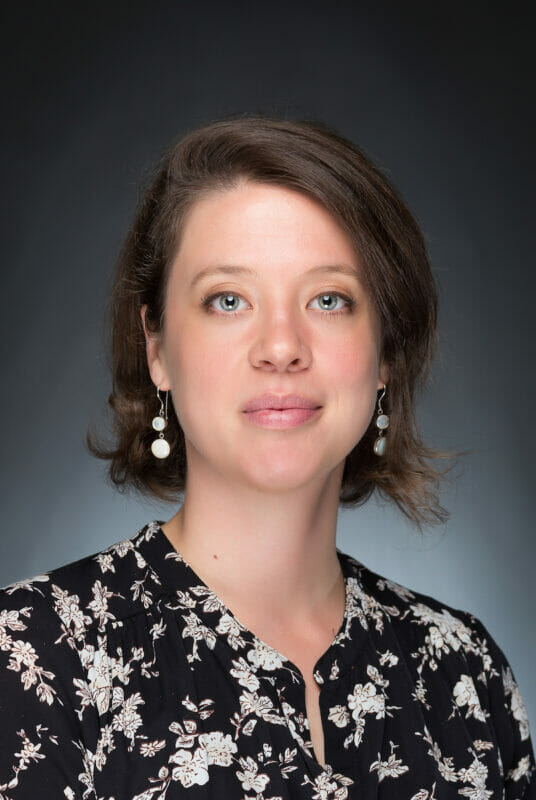 Thierra K. Nalley, PhD
Assistant Professor of Anatomy
Gross Anatomy Lab Director
College of Osteopathic Medicine of the Pacific
E-Mail: tnalley@westernu.edu
Phone: 3516
Join year: 2016
Education
Ph.D., School of Human Evolution and Social Change, Institute of Human Origins, Arizona State University, Tempe, AZ, 2013
M.A., School of Human Evolution and Social Change, Institute of Human Origins, Arizona State University, Tempe, AZ, 2008
B.A., Dept of Anthropoloy, University of Missouri-Columbia, MO, 2003
Education Experience
Research Fellow, Dept. of Vertebrate Zoology and Anthropology, California Academy of Sciences, San Francisco, CA 2015-2016
Hearst Postdoctoral Fellow, Dept. of Vertebrate Zoology and Anthropology, California Academy of Sciences, San Francisco, CA, 2014-2015
Teaching Experience
Assistant Professor, Dept. of Medical Anatomical Sciences, COMP,Western University of Health Sciences, 2016-present
Adjunct Professor, Dept. of Anthropology, Southern Illinois University, Carbondale, Il, 2015-2016
Courses
Medical Gross Anatomy Lecture and Lab, College of Osteopathic Medicine of the Pacific
Structure and Function I & II, College of Health Sciences
Head and Neck Anatomy, College of Dental Medicine
Research Interest
My principal research interests focus on the biomechanics of primate locomotion, specifically the relationships among the vertebral column, skull, and the pectoral girdle. Using comparative morphology and locomotor modeling, my research investigates the evolution of bipedality in the human lineage, as well as the historical patterns of positional behavior in living and fossil apes. Other research interests include examining musculoskeletal plasticity in the vertebral column and how behavior and ontogeny influence adult morphologies at both the microscopic and gross levels.
Research Grant
Western University of Health Sciences Seed Grant ($5000), 2018
The Leakey Foundation General Grant ($17,475), 2015
SHESC Dissertation Completion Grant ($7000), 2013
ASU Graduate and Professional Student Association Research Grant ($972), 2012
Wenner Gren Foundation for Anthropological Research Dissertation Fieldwork Grant ($18,030), 2011
Publications
Recent Publications
Nalley TK, Grider-Potter N. Vertebral morphology in relation to posture and locomotion I: The cervical spine. 2019. In: Been E, Kramer, P (eds): Spinal Evolution: morphology, function, and pathology of the spine in hominoid evolution. Springer: Nature. London.
Nalley TK, Scott JE, Ward CV, Alemseged Z. Comparative Morphology and Ontogeny of the Thoracolumbar Transition in Great Apes, Humans and Fossil Hominins. 2019. Journal of Human Evolution. 134: 102637
Williams SA, Meyer MR, Nalla S, Garcia-Martinez D, Nalley TK, Eyre J, Prang TC, Bastir M, Schmid P, Churchill SE, Berger LR. 2018. The Vertebrae, Ribs and Sternum of Australopithecus sediba. PaleoAnthropology:156-233.
Ward CV, Nalley TK, Spoor F, Tafforeau P, Alemseged Z. 2017. Thoracic Vertebral Count and Thoracolumbar Transition on Australopithecus afarensis. Proceedings of the National Academy of Sciences of the United States of America. Jun 6;114(23):6000-6004. DOI: 10.10073/pnas.1702229114.
Nalley TK, Grider-Potter N. 2017. Functional analyses of the primate upper cervical vertebral column. J Hum Evol. 2017. Jun:107:19-35. doi 10.1016/jhevol.2017.03.010.
Nalley TK, Grider-Potter N. 2015. Cervical vertebrae morphology and its relationships to head and neck posture in primates. Am J Phy Anthropol 156 (4), p 531-542.
Nalley TK, Lewton KL. 2015. From the Ground Up: Integrative Research in Primate Locomotion. Am J Phy Anthropol 156 (4), p 495-497.