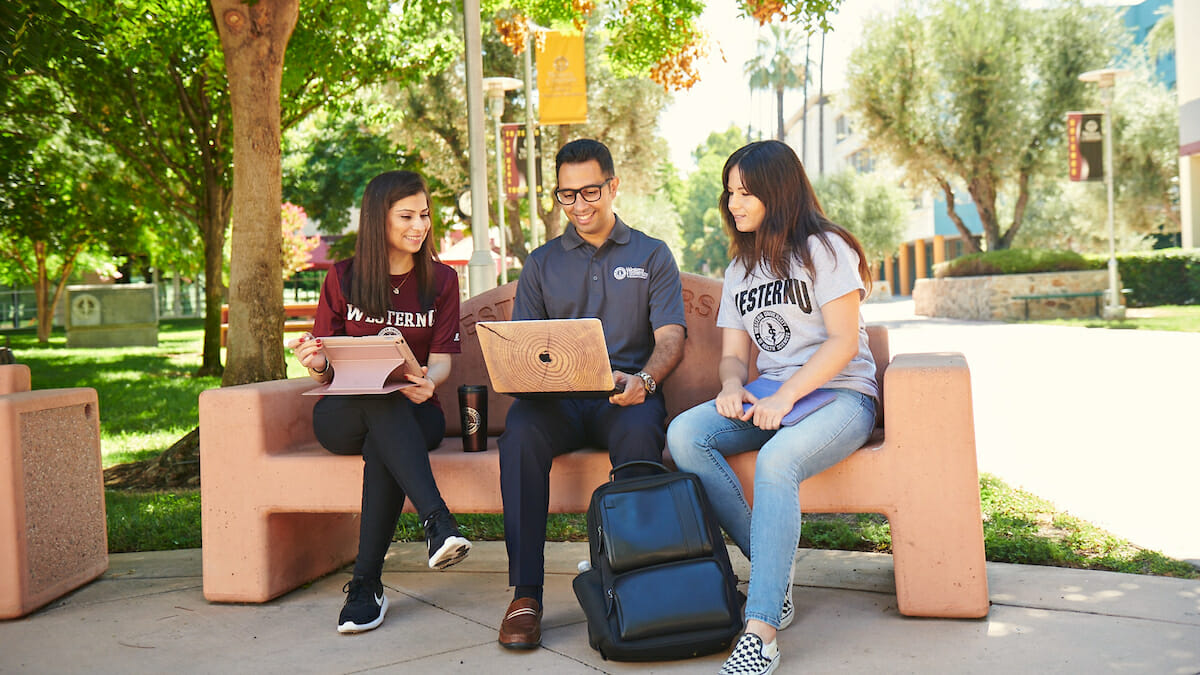 With You
On This Journey
The WesternU Campus Store takes pride in serving the Western University of Health Sciences community and offering a wide selection of medical equipment, lab coats, scrubs, apparel, and gift items. Stop by our store for drinks, snacks, and sandwiches to help you fuel up for your next exam or study session.

Students, faculty, staff, and alumni are all welcome.

Shop online or visit us on campus:
California campus – Health Professions Center (HPC)
Oregon campus – COMP-Northwest Building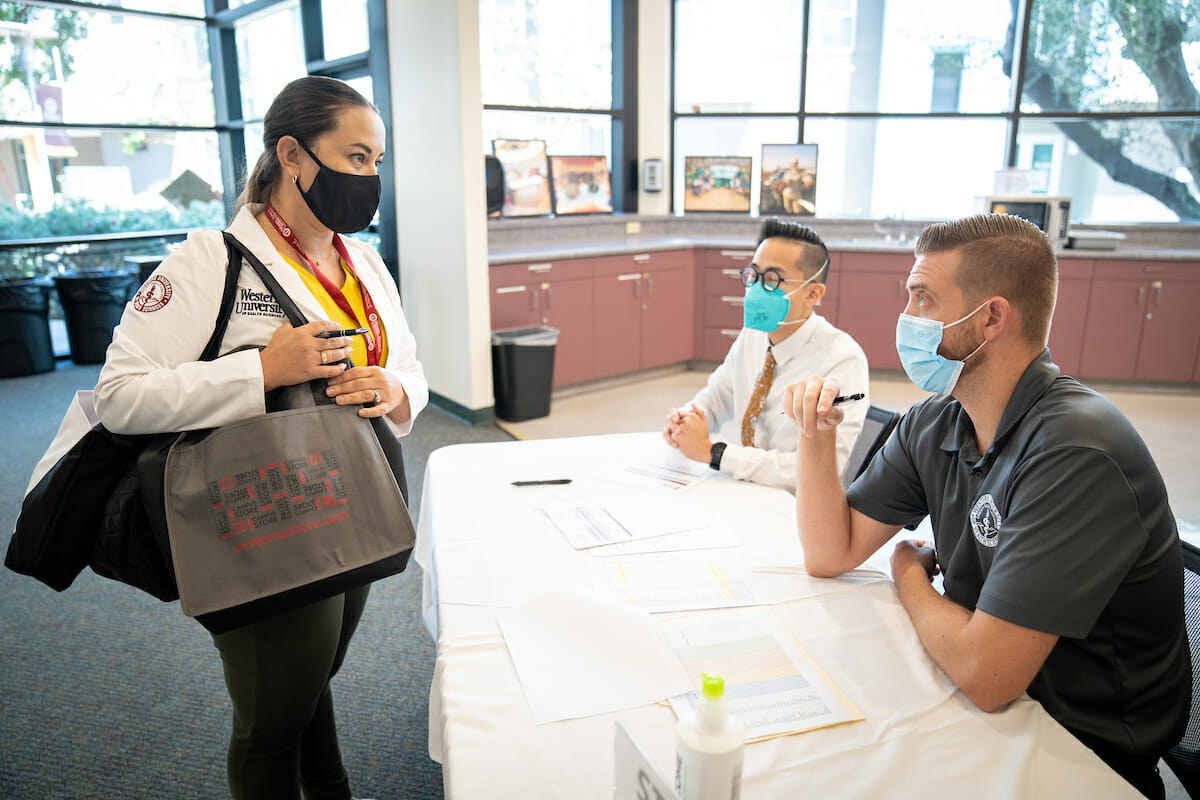 Welcome Week
June & August 2023
Welcome new students to WesternU! Our Campus Store looks forward to serving you at new student orientation. From white coats and books to hoods and tassels, we are with you on this journey.

First Week of July | WesternU-Oregon College of Health Sciences-Northwest

July 31 – August 4, 2023 | | WesternU-Oregon COMP-Northwest

August 7-11, 2023 | WesternU (all other students) in California
Course Materials & Textbooks
WesternU Campus Store makes it easy to find the exact textbooks you need for every class. Add your courses to view a list of textbooks and materials as specified by your instructor(s).
Supplies & Technology
From your first year on campus to your last year, we are with you on this journey. The White Coat ceremony is a rite of passage as you begin your medical student career. It will culminate with the regalia and tradition of commencement caps, gowns, hoods and stoles. It's an honor to serve you.
Apparel & Spirit Shop
WesternU Campus Store is the official place to buy authentic, licensed WesternU apparel and merchandise. Our men's and women's clothing line is stylish and fashionable. Trending apparel right now includes graduation and alumni attire. We have a great collection of youth gear, hats, hoodies and accessories.
Computers & Electronics
The WesternU Campus Store offers a wide selection of computers and electronics along with accessories. We've got your basic needs in stock: earbuds, pop sockets, screen protectors and more.
Apple & Apple Accessories
Audio
Batteries & Battery Packs
Phone Accessories
Laptop Sleeves & Bags
Desktops, Laptops, Tablets
Keyboards & Mice
Drives & Storage Media
Student Essentials
Our locations in Pomona and Lebanon are ideal for outdoor picnics. Come on by for a blanket, cups, sandwich, chips and a drink. Every day is a great day at WesternU!
Food/Drink
Home Accessories
General Books
Personal Accessories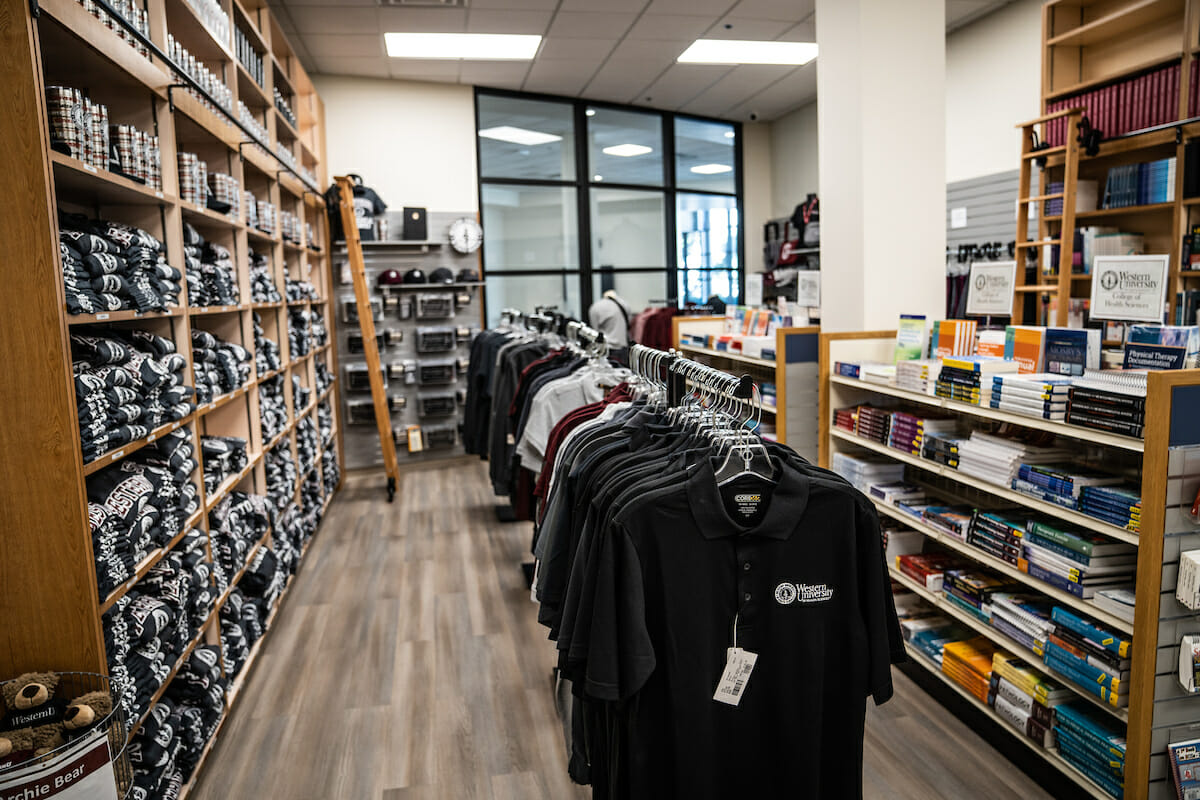 Contact
Information
Pomona Location
521 E. 3rd Street, Pomona, CA 91766
909-469-5416

Hours of Operation
Monday – Friday, 7:30AM – 4:00PM
Saturday, Sunday – Closed

Lebanon Location
200 Mullins Drive, Suite #206, Lebanon, OR 97355
541-259-0270

Hours of Operation
Monday – Friday, 9:00AM – 1:00PM
Saturday, Sunday – Closed