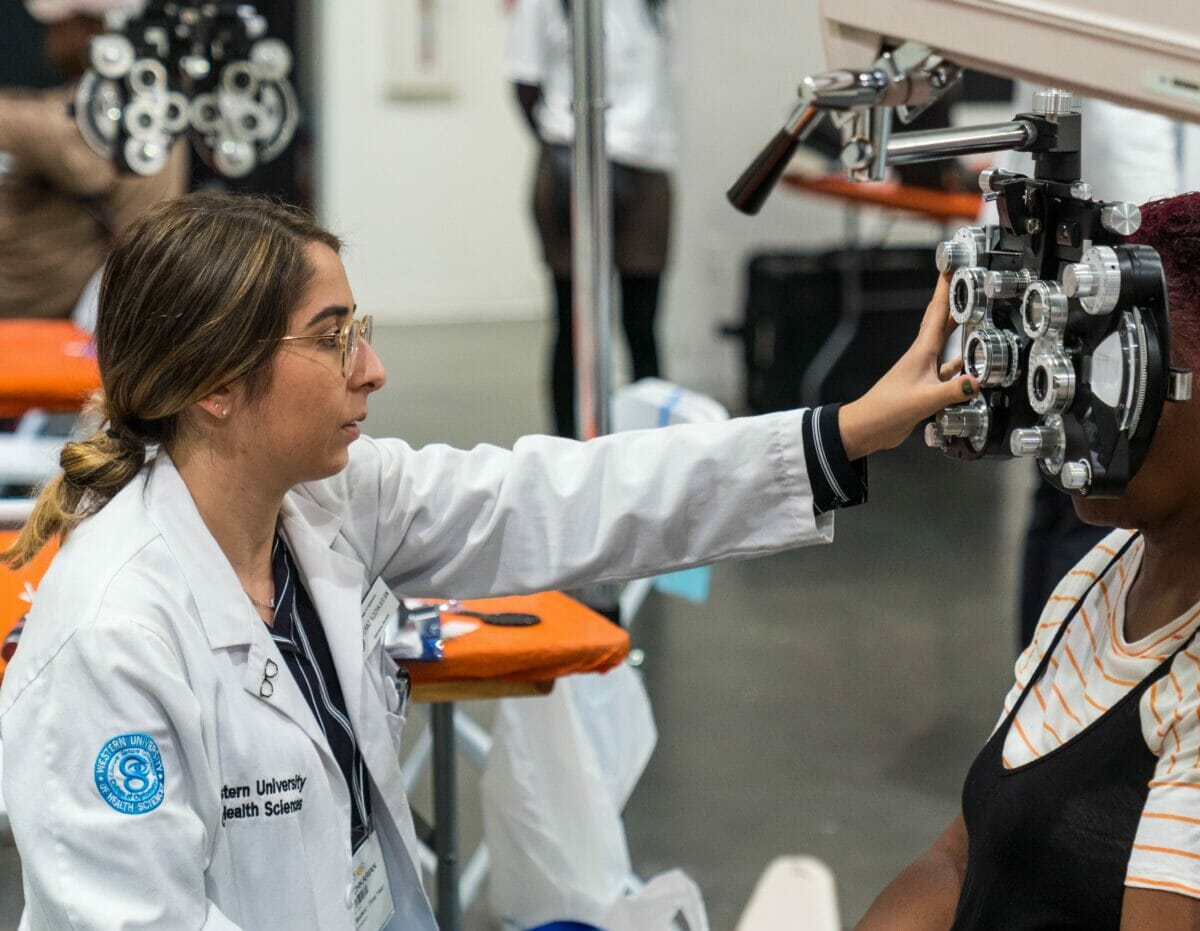 Become a
Doctor of Optometry
Your Career in Health Care Starts Here
Choose WesternU
Get More Information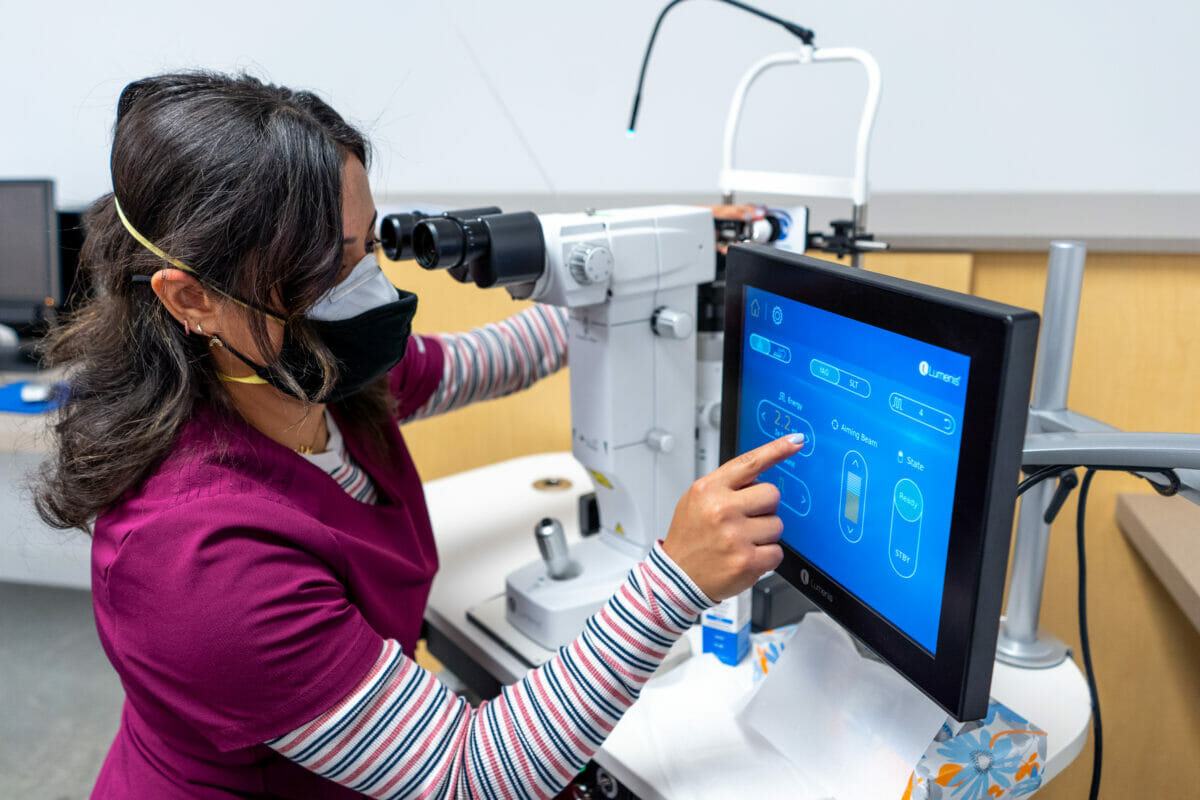 Launch Your
Health Care Career
The College of Optometry offers an innovative Doctor of Optometry program that emphasizes optometric rehabilitation including neuro-optometry. This emerging specialty helps patients who have visual and perceptual problems as a result of brain injury, stroke, physical disability or neurological illness. Our emphasis on optometric rehabilitation also includes vision therapy, low vision rehabilitation, and care for vulnerable populations such as those with developmental disabilities.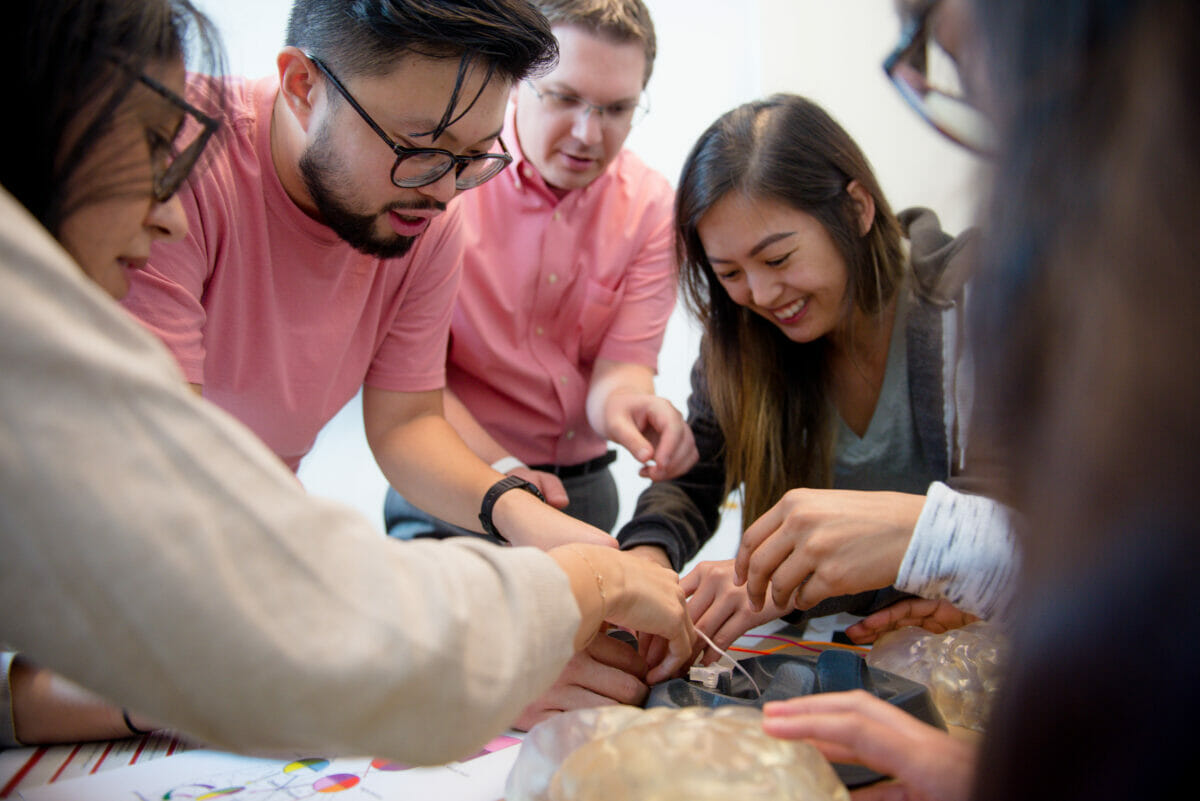 Faculty Mentorship &
Student Camaraderie
WesternU's College of Optometry (WUCO) is known for its community of peer and faculty support. Low student-to-faculty ratios and instructors who treat students as colleagues from day one gives WesternU its unique environment. Students enjoy being surrounded by peers who are willing to lend each other a hand through the challenging OD curriculum. In the long-term, WUCO students take away meaningful personal and professional connections.
Community Health
Focused
We are a College of practitioners and scholars who care for one another. Our faculty members are mentors dedicated to student success. Our students flourish in an environment dedicated to excellent educational experiences in the classroom, laboratory, clinical education settings, and the community.

Community collaboration is important to WUCO. In fact, service learning is a required part of the curriculum. Students have the opportunity to serve marginalized and underserved communities from the local area to the international stage, touching countless lives. Because of this, our graduates go on to become ODs with a shared vision of our core values of humanism, caring, and scientific excellence.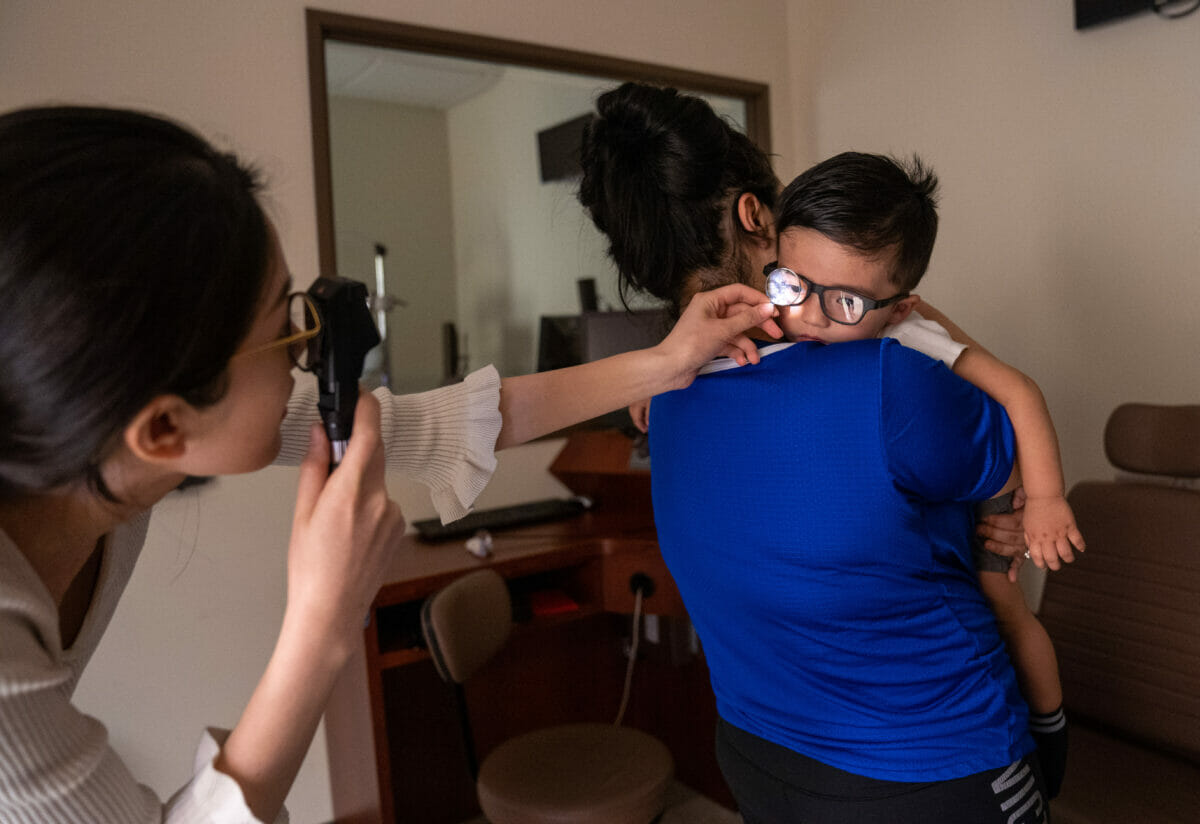 Early Clinical
Experiences
The curriculum emphasizes direct hands-on patient care in every semester beginning in the first year and continuing through full-time clinical rotations in the fourth year. The curriculum supports many different learning styles with modes of instruction including lectures, laboratories, clinical education, and service learning.

Our students' formal optometric education culminates with the fourth year externship and it is expected that students will reach proficiency in optometric scope of practice that will fully prepare them for any scope of practice anywhere in the U.S. and Canada.
Choose WesternU
We are here to answer your questions. Sign up to get more information and take the next step toward your career as a Doctor of Optometry.