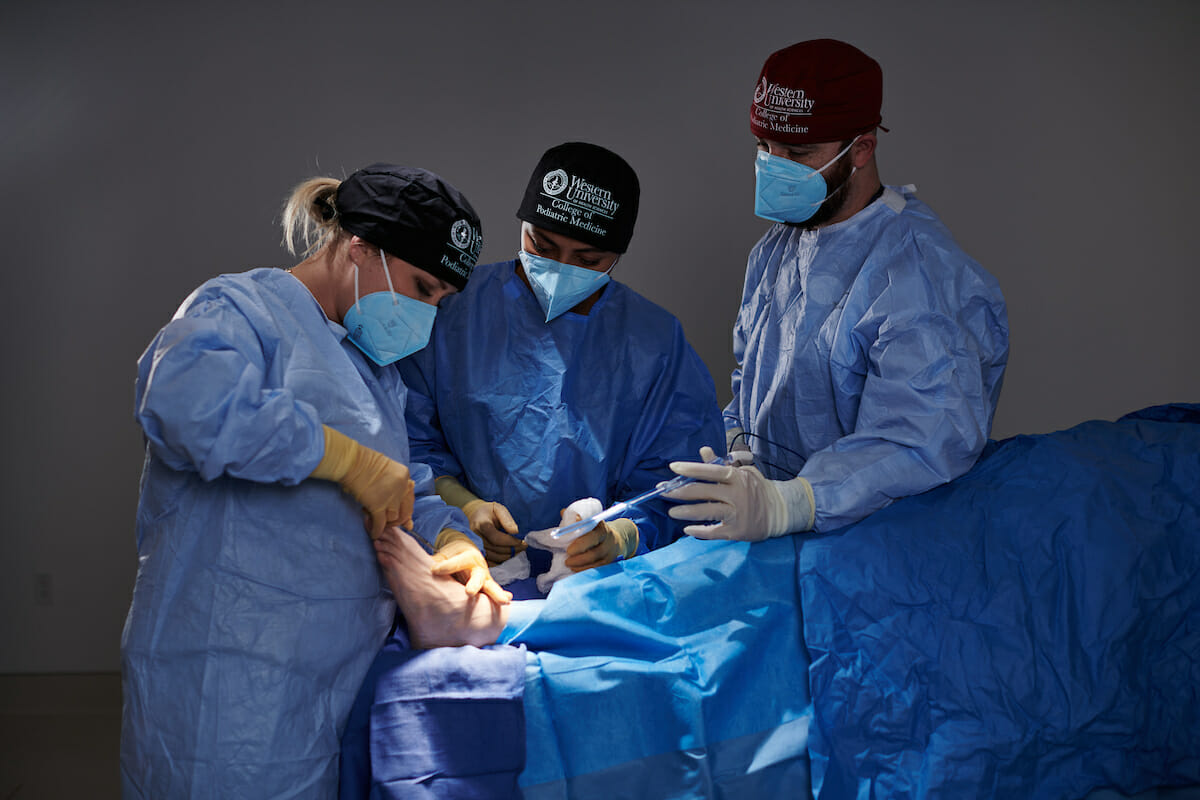 Rewarding Career in Podiatry
Doctor of Podiatric Medicine (DPM)
100% Internship/Residency Placement
Take the Next Step
Request Information
---
Our Unique Program
Parity with Allopathic and Osteopathic medicine:
WesternU DPM students are uniquely prepared for success after studying medical curriculum in the first two years of the program alongside Osteopathic Medicine students.
Comprehensive and progressive medical curriculum:
We use multiple methods of conveying information, from lectures and case-based learning to hands-on and interprofessional experiences.
Early Entry Clinical Training:
Starting in the first semester students work with standardized patients in the Clinical Skills Lab.
---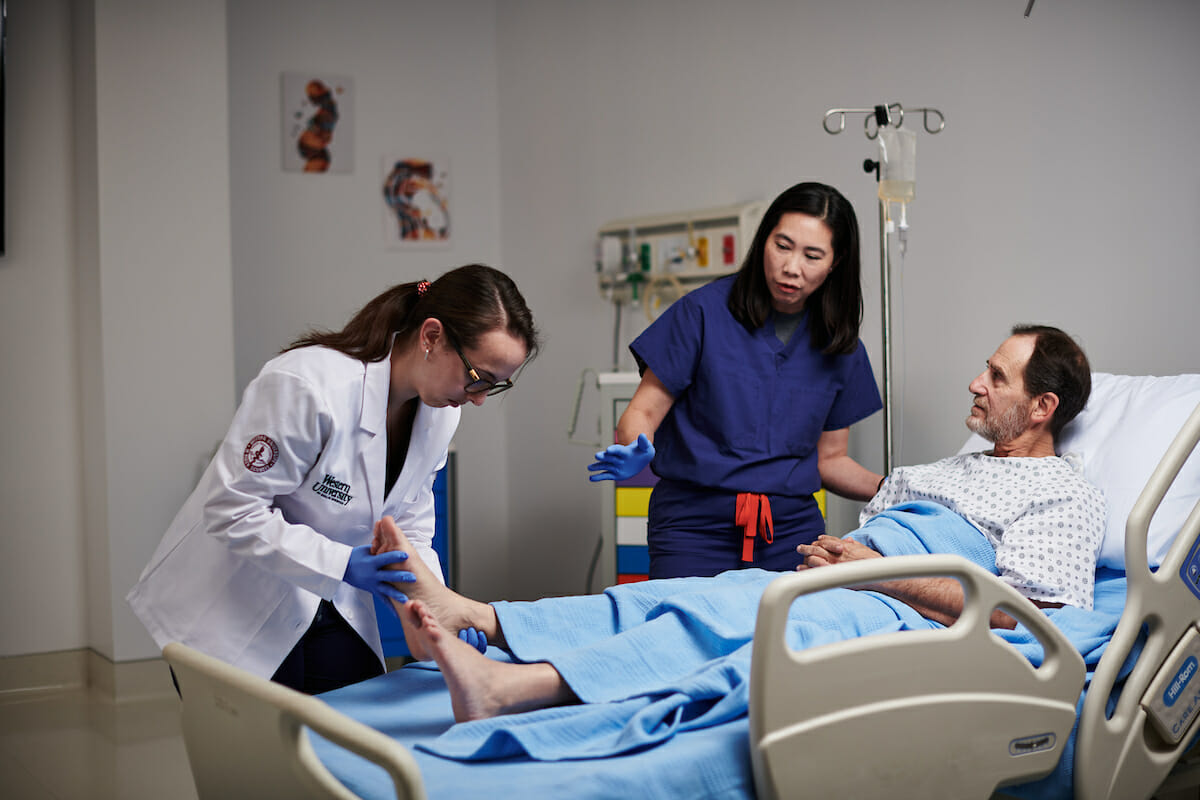 Podiatric Physician
SURGICAL SPECIALTY
The surgical role of the New Podiatric Physician has expanded to include a full spectrum of foot and ankle surgeries. In this highly evolving specialty, the DPM is surgically addressing root causes of complex, chronic conditions, drawing on highly specialized experience in surgical management of infections, chronic wound care and soft tissue reconstruction, fracture care and reconstructive bone and joint procedures.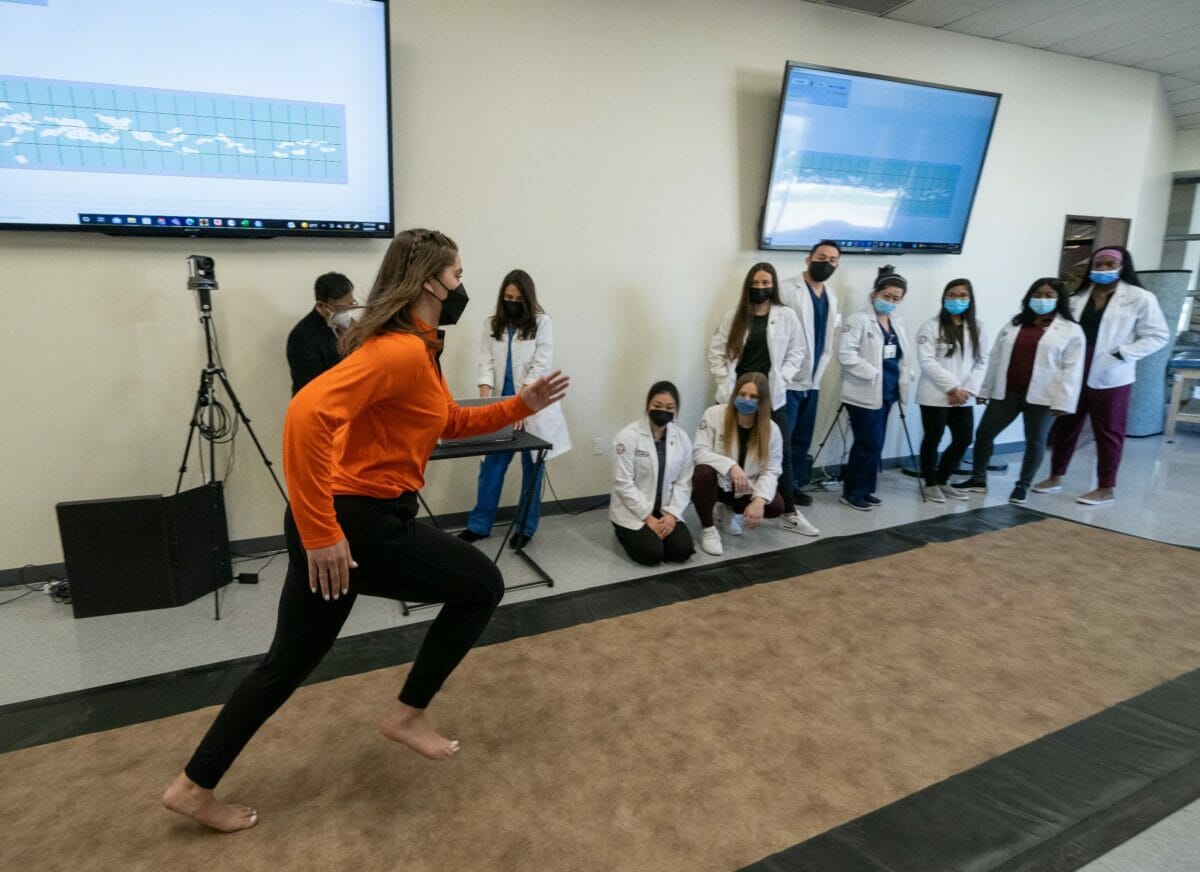 Diverse
CAREER FIELDS
Whether in the office of a medical group, at a hospital or community clinic, DPMs are not only frontline surgeons, but they are also excelling in fields as diverse as trauma, diabetic wound care and limb salvage, biomechanics, sports and dance medicine, pediatrics, dermatology, wound care, and forensics. DPMs are also holding significant roles in health care management, public health services, translational and clinical research, and as important consulting resources in the pharmaceutical and medical legal industries.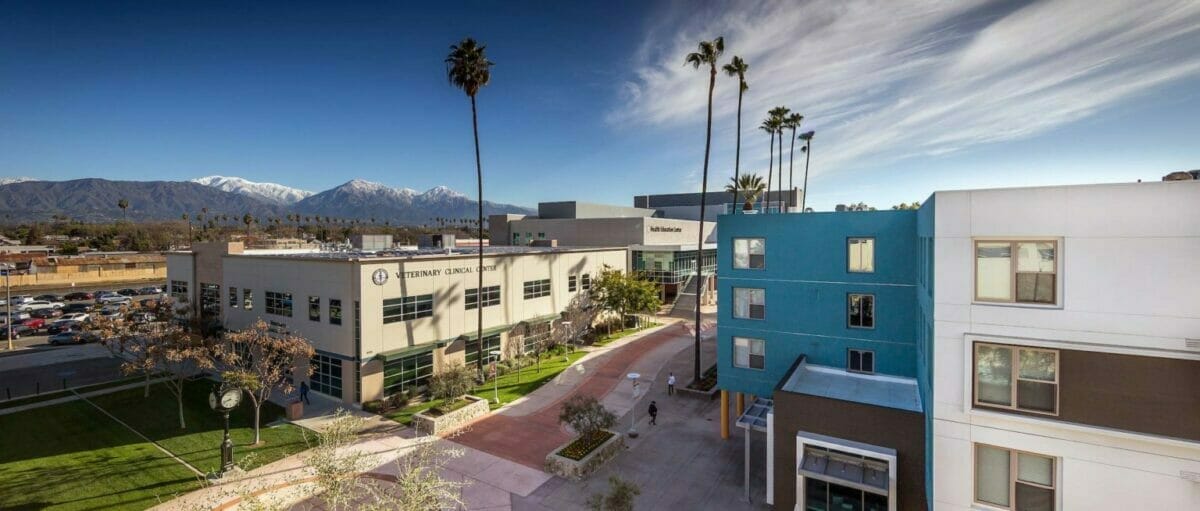 See Our Campus
With A Virtual Tour!
Share in our unique story and see everything our Pomona, California campus has to offer with this Ultimate Virtual Tour experience.