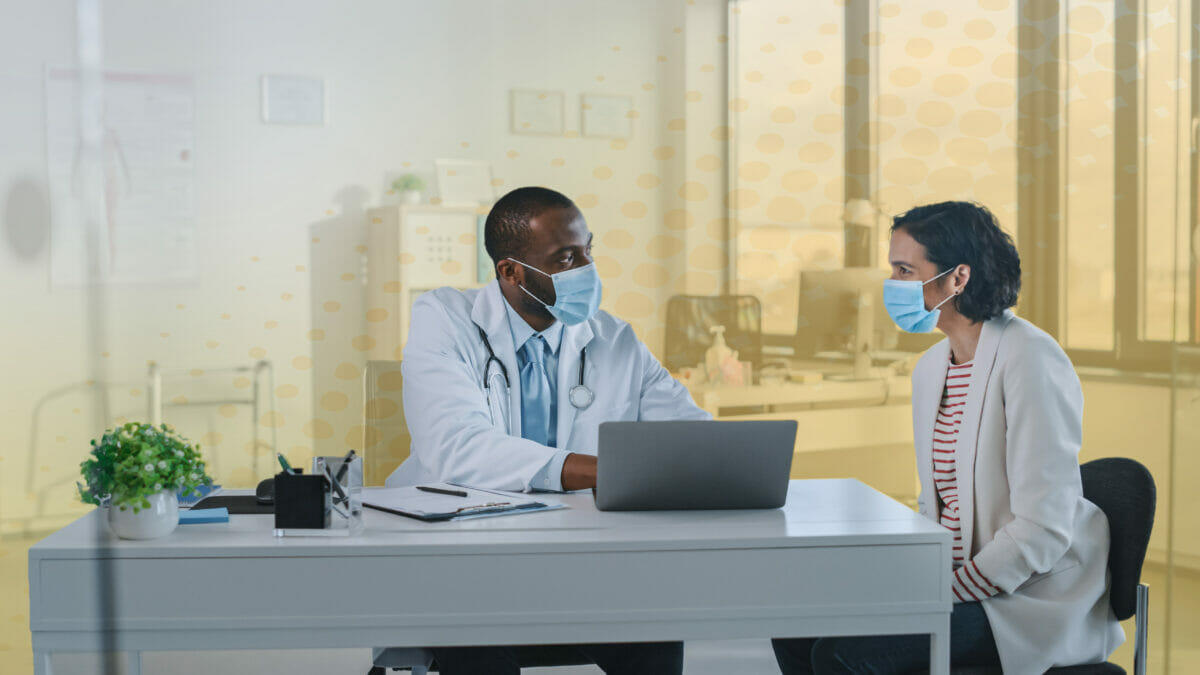 New-graduate program for Nurse Practitioners and Physician Assistants. Gain clinical experience and enhance your expertise through valuable mentorship.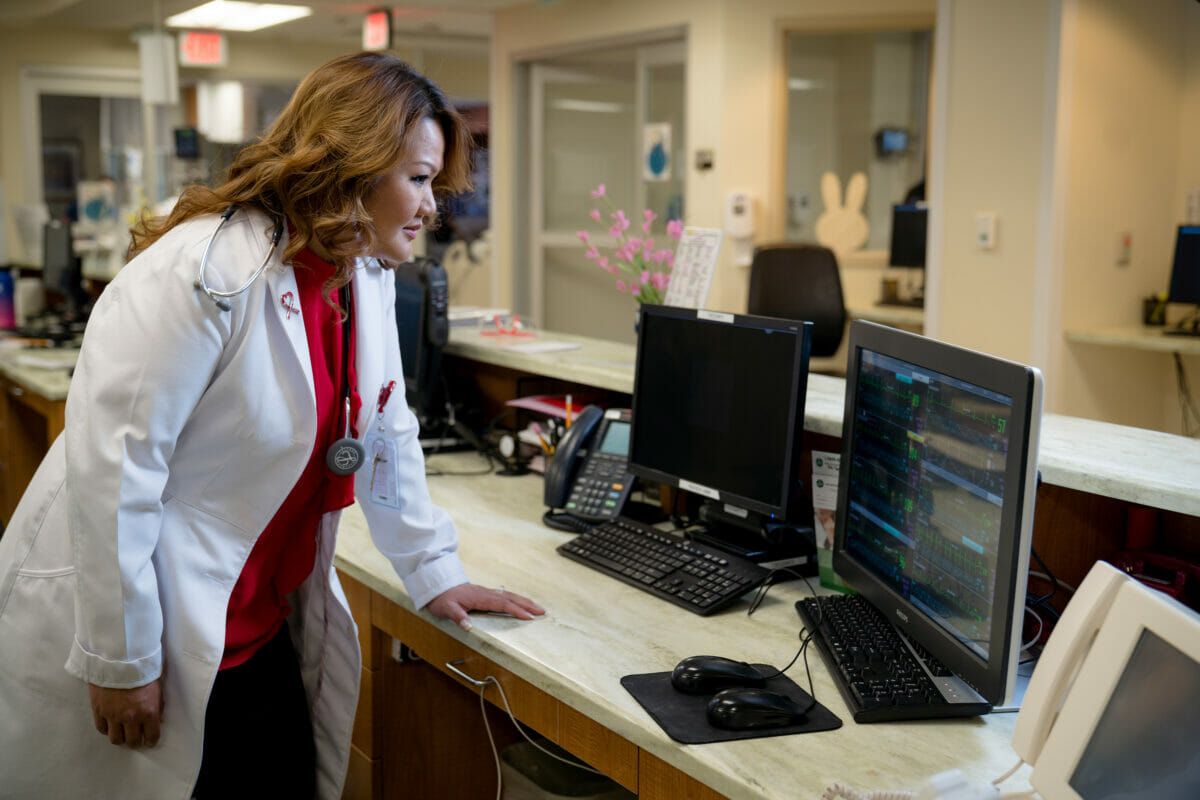 Advance Your
Primary Care Skills
The WesternU Integrated Substance Abuse Disorder Training Program (WISTP) is a consortium approach for transition to practice for Nurse Practitioner and Physician Assistants.

Through the consortium partnership between WesternU Health, Neighborhood Health, Eisenhower Health, and Clare|Matrix, recently graduated primary care nurse practitioners and physician assistants will advance their primary care skills in high-quality settings that integrate mental health and substance abuse disorder screen, prevention, treatment, and recovery services.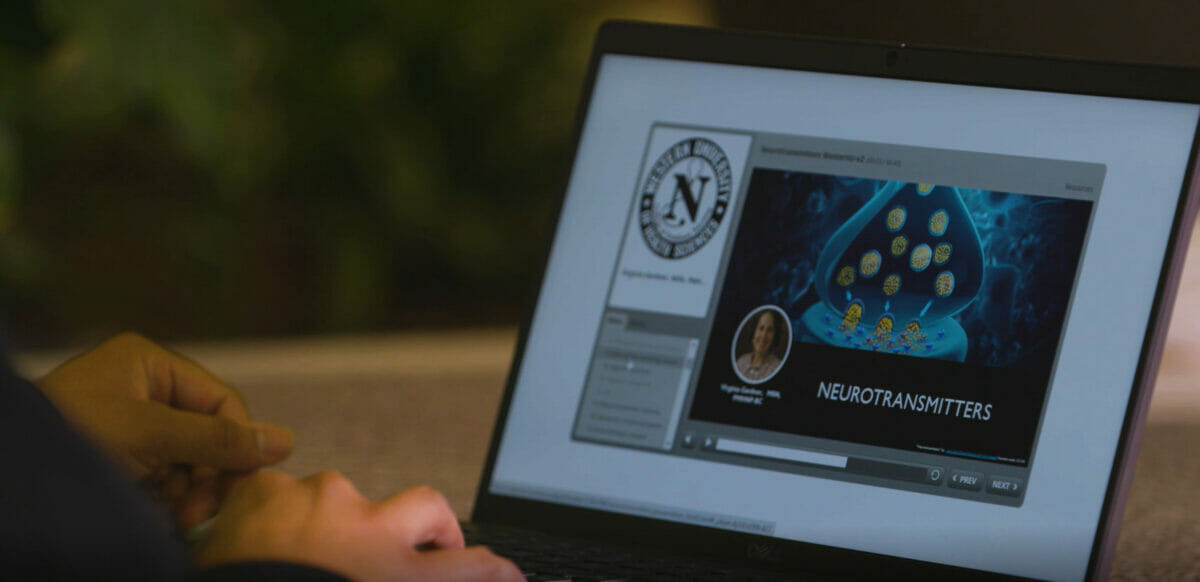 Trainee Program
Details
The trainee program is a 12-month full-time, limited-term employment and training program that runs from October 1 every year. The goals of the program are to enhance critical thinking and independent decision making through the offering of structured clinical placements and advanced educational training. The training program includes online learning modules, bi-weekly conferences, and strong mentorship.
---
Program
BACKGROUND & PARTNERS
Funded by a $2.5 million grant from the Health Research & Services Administration (HRSA), the WISTP launched on July 1, 2021. Transition to Practice programs aim to bridge the academic world with the practice world for the purpose of further developing competent and confident individuals that are well-equipped to successfully practice across some of today's complex, fast-paced healthcare settings. Trainees will gain first-hand appreciation of the skills and knowledge to integrate mental health screening into primary care. All participants will receive medication-assisted treatment training and apply these new skills with diverse, underserved populations.
WesternU Health (Pomona, California)
Western University of Health Sciences is one of the largest health professions universities in the country. With 27 programs spread across 8 colleges in 2 states, we offer a tremendous variety of exposure to healthcare professionals across the spectrum of care. WesternU Health, our patient care clinics, integrate medical care with vision, dental, foot and ankle, and pharmaceutical services. With locations in Pomona, Rancho Mirage, and Los Angeles we aim to provide caring, expert care to a variety of communities.
The Medical Center at WesternU Health incorporates primary care services with a variety of specialty providers. The primary care team consists of Family Practice-trained physicians, Pediatricians and PAs. Our specialty services include Nephrology, Rheumatology, Endocrinology, Infectious Disease, Psychiatry, and Osteopathic Manipulative Medicine. We also provide clinical pharmacy support and nutritional care. The Foot and Ankle Center, which shares space with our specialty team, provides comprehensive lower-limb care.
In addition to working with students from many of the colleges on campus, the Medical Center hosts training programs for Podiatry, Optometry, Pharmacy graduates. Opportunities for collaborative care abound, and interprofessional education is the rule, not the exception.
Western University of Health Sciences is located in Pomona, California. We are centrally located in the Southland, 1 hour from Los Angeles, the Pacific Ocean, and Big Bear Mountain. We are 2 hours from San Diego, Palm Springs, and Santa Barbara. Disneyland is just 25 miles from the WesternU campus, and Knott's Berry Farm is another 6 miles down the road. Many students and employees live in the surrounding areas of Claremont, La Verne, Chino Hills, Rancho Cucamonga, and Ontario. Our compensation packages are competitive with many others in the market. Be part of the WesternU family to teach, to heal, together.
Clare|Matrix
Clare|Matrix provides the Matrix Model, a world-renowned, evidence-based approach to substance abuse treatment and recovery in a Southern California patient-centered supportive environment. Transition-to-Practice Trainees will provide integrated treatment, intervention, and support in residential, outpatient treatment, partial hospitalization, and medication assisted treatment.  As a multidisciplinary team member, Trainees will make a difference in helping clients along the journey of life-long recovery.
Neighborhood Healthcare
Neighborhood Healthcare, an FQHC with more than 50-years' service and Patient Centered Medical Home Recognition, gives people the resources they need to live better. Neighborhood Healthcare's Transition-to-Practice Trainees are purpose driven to bring about changes that better San Diego and Riverside County communities through a wide range of behavioral health services, dental, and medical services. Medical services include adult and pediatric primary care as well as women's health.
Trainees can apply for either a site in Riverside or Temecula. Riverside is about 50 miles of downtown Los Angeles and is the largest city in the Inland Empire. Riverside has easy access to the LA area through mass transportation or private vehicle. Riverside is the birthplace of the state's citrus industry and home to the U.S.'s largest Mission Inn. The famed Festival of Trees occurs each year and is one of the most popular festivals and civic events.
Temecula, a city Riverside County, forms the southwestern border of the Inland Empire. Temecula is in the heart of Southern California wine country and is in proximity to San Diego. A robust Farmer's market is held in the Old Town fort area every weekend.
Eisenhower Health
Founded in 1971, Eisenhower Health is the Coachella Valley's only not-for-profit full service health system, offering a broad range of state-of-the-art diagnostic, treatment, and emergency facilities in primary and specialty inpatient and outpatient care across the region. Eisenhower is an accredited teaching hospital, with a school of graduate medical education training new physicians in the specialties of family medicine and internal medicine. Most recently, in partnership with Western University of Health Sciences, Eisenhower looks forward to the establishment of a post-graduate residency program for nurse practitioners and physician assistants later this year.
Eisenhower Health's 130-acre main campus is centrally located in Rancho Mirage. The campus is a dynamic, progressive health care complex comprised of a 463-bed hospital, the Annenberg Center for Health Sciences at Eisenhower, the Barbara Sinatra Children's Center at Eisenhower, and the Hazleton Betty Ford Addiction Treatment Center. Eisenhower's centers of excellence include the Lucy Curci Cancer Center, Desert Orthopedic Center, Smilow Heart Center, and Neuroscience Institute.
Eisenhower Health has been recognized for 2021-22 as a best hospital by U.S. News & World Report, ranking second in the Inland Empire and 21st in California. Eisenhower has also received a 4-star quality rating from the Centers for Medicare & Medicaid Services. A leader in nursing practice, Eisenhower received redesignation as a Magnet institution by the American Nurses' Credentialing Center in 2020 for 2020-2024.
Eisenhower and its affiliates are the professional home to more over 100 nurse practitioners and physician assistants who provide primary and specialty care in acute and ambulatory care settings. As the premier employer of advanced practice providers in the Coachella Valley, Eisenhower has been a leader in maximizing the potential of physician assistants and nurse practitioners for improved access to and quality of care for patients in our community. Through new programs, partnerships, shared governance, and institutional support, Eisenhower is committed to the ongoing support and advancement of nurse practitioners and physician assistants in their roles as providers of high quality, cost effective care to patients in the communities Eisenhower serves.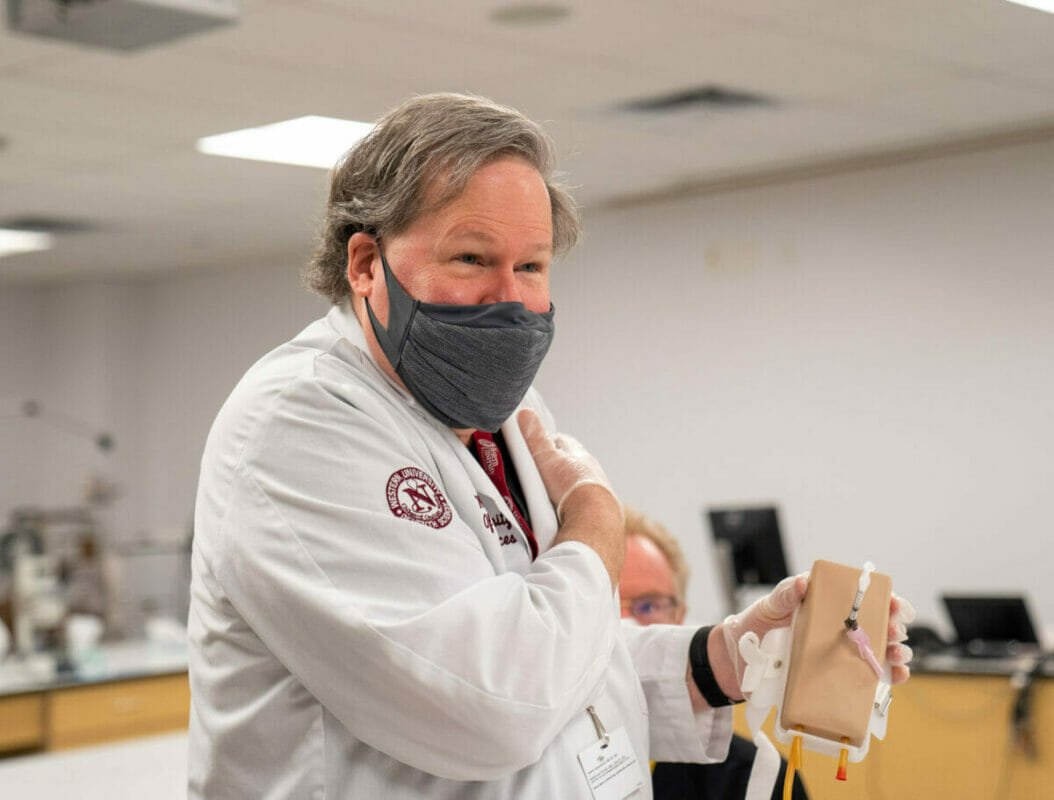 For More
Information
For more information about the WISTP Transition to Practice Program, contact:

Rodney W. Hicks, PhD, RN, FNP-BC, FAANP, FAAN
Associate Dean for Administration and Research Professor at the College of Graduate Nursing
Take the Next Step
We are accepting applications now. Move forward on your career path with the support and care of the WesternU community.