Global Impact with the Human Touch
With over 20,000 alumni, WesternU's brand of compassionate healers is touching patients around the world. Our growing alumni network engages in opportunities to get involved, stay connected, and give.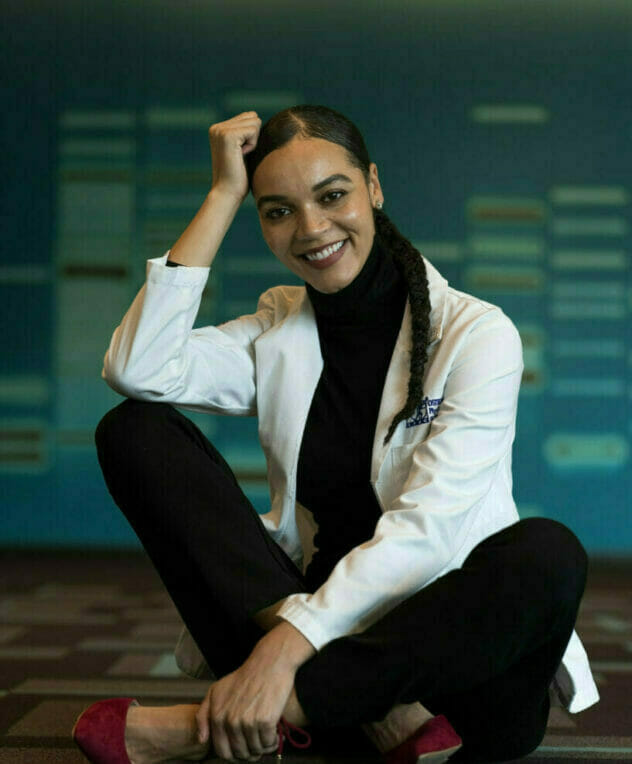 Azara Lewis, DPM '23
College of Podiatric Medicine
"Thanks to the excellence of WesternU's academics, the support of its leadership, faculty and students, and its core values of humanism, equity, diversity, and anti-racism, I wouldn't choose any other medical school."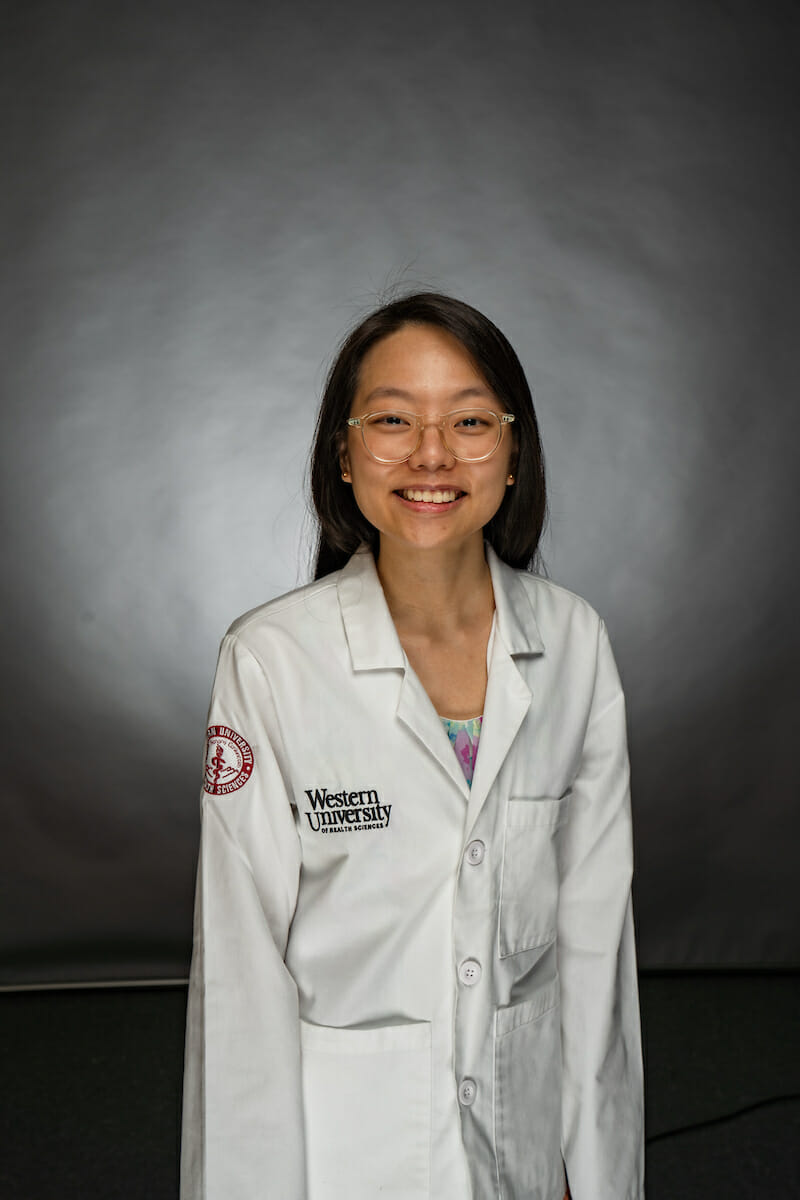 Crystal Sin, OD '23
College of Optometry
"I knew that I would be supported here and that I would flourish in this environment. I didn't want to go anywhere else for optometry school. I know that it's not a relationship that'll end with graduation."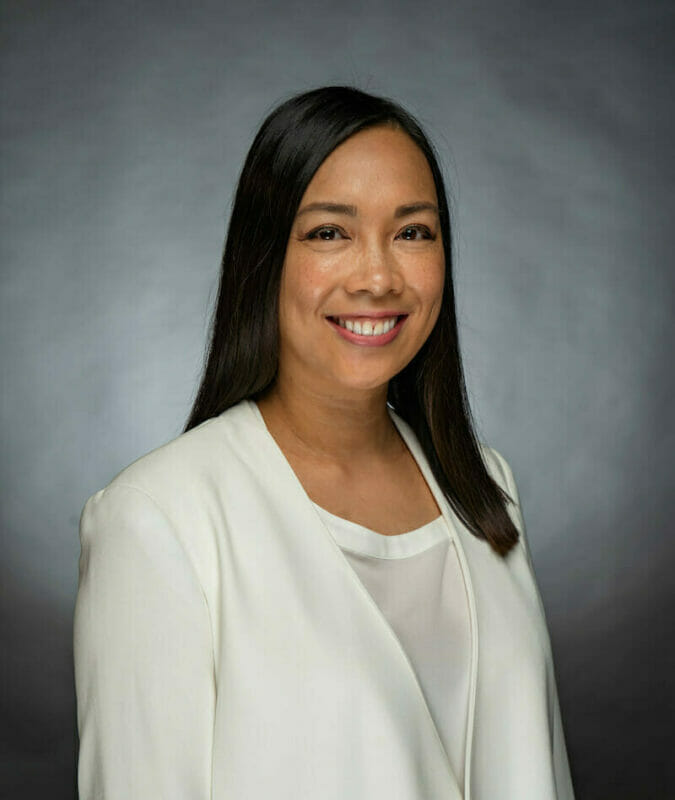 Vania Manipod, DO '08
College of Osteopathic Medicine of the Pacific
"Our time spent at WesternU played a huge role in our growth as medical professionals, so I wanted to be a part of the new board to help jumpstart the association and create ways to strengthen connections with alumni."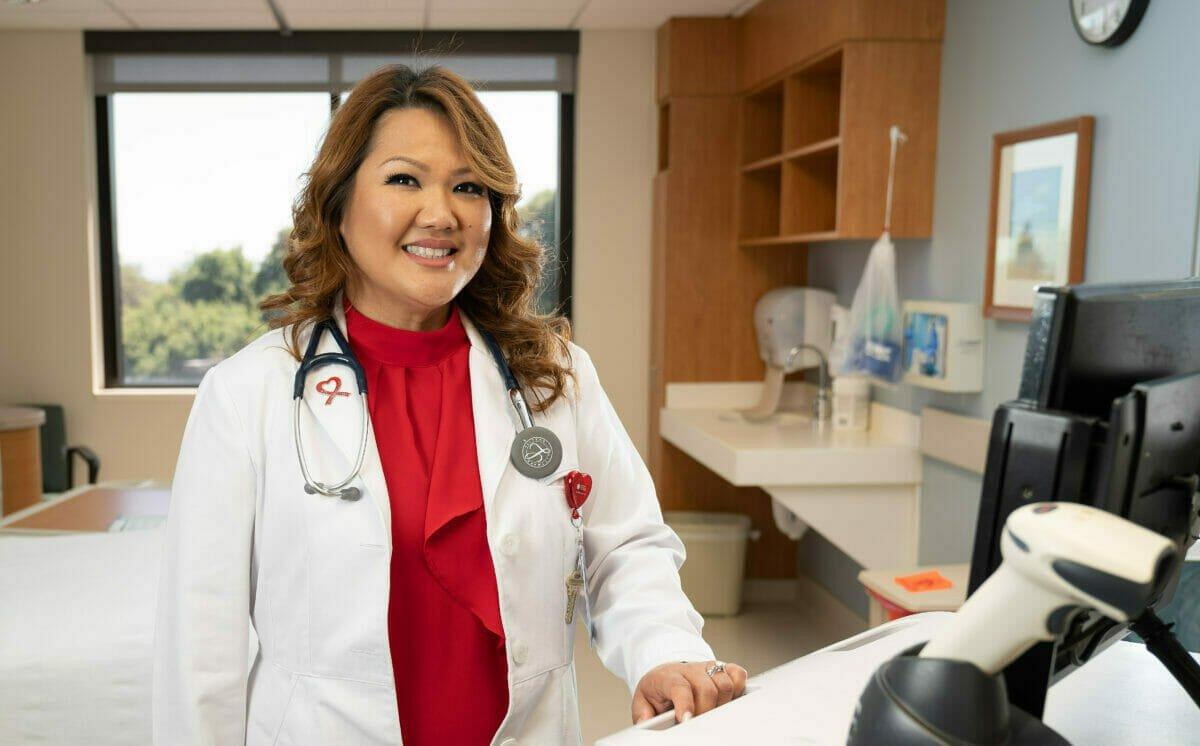 Christine Dang, DNP '16
College of Graduate Nursing
"I'm still clinically involved with my patients, who I believe are one of the most important stakeholders. I am grateful to be able to work with the community, provide care at bedside, and be involved in processes to improve patient outcomes."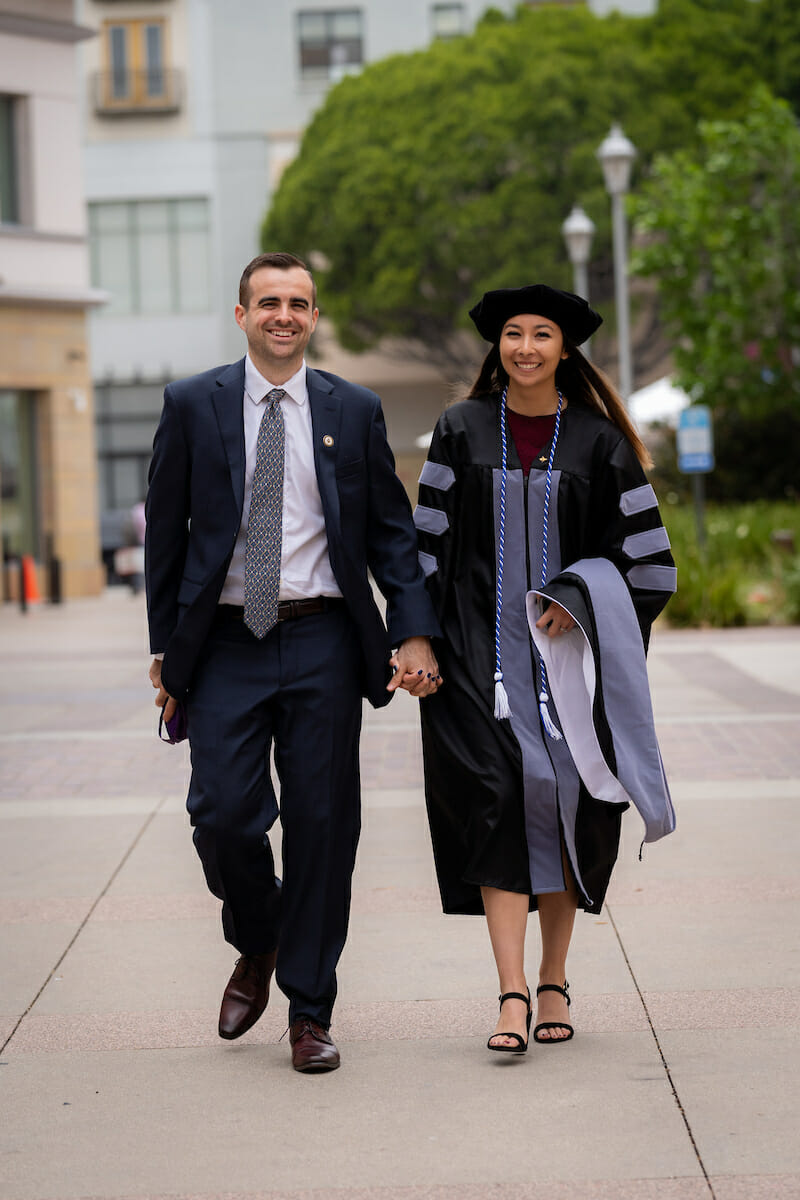 Zufalls'
Journey to WesternU
Husband and wife Andrew (Doctor of Dental Medicine '22) and Lindsay Zufall (Doctor of Veterinary Medicine '22) have different career paths but wanted to stay together as they pursued dentistry and veterinary medicine, respectively. They found the best place to fulfill their dreams: WesternU. Andrew's brother, Blake (College of Osteopathic Medicine of the Pacific '23), added to the family dynamic when he joined COMP a year later.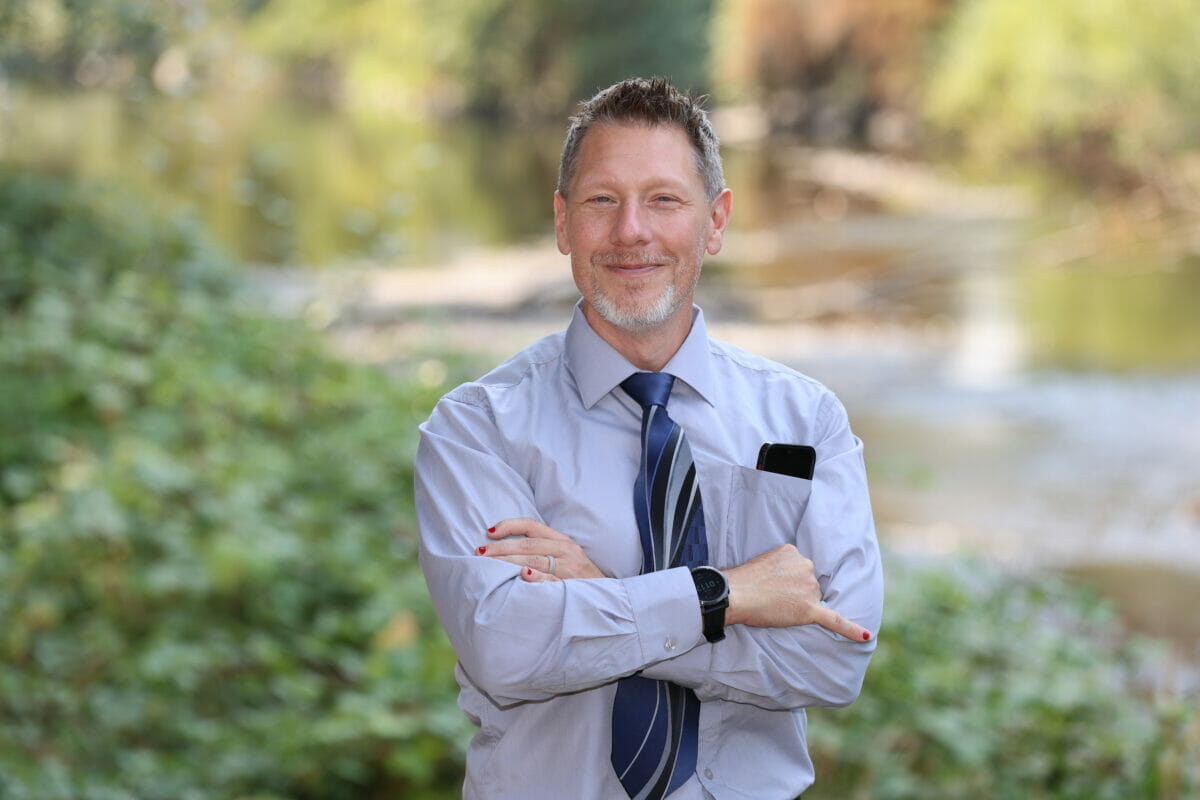 Peter Fox, DO '16
College of Osteopathic Medicine of the Pacific-Northwest
The world-renowned photographer Ansel Adams once said, "In wisdom gathered over time I have found that every experience is a form of exploration." These words ring true for WesternU alum Peter Fox, DO ('16), whose exploration and travel led to a beautiful journey personally and professionally.