Equity and Justice Drives Dedication at WesternU
Azaria Lewis believes that physicians have the unique ability to lead the changes they want to see in their community, in the nation, and even globally. As she nears completion of the Doctor of Osteopathic Medicine program at WesternU, she is ready to do just that.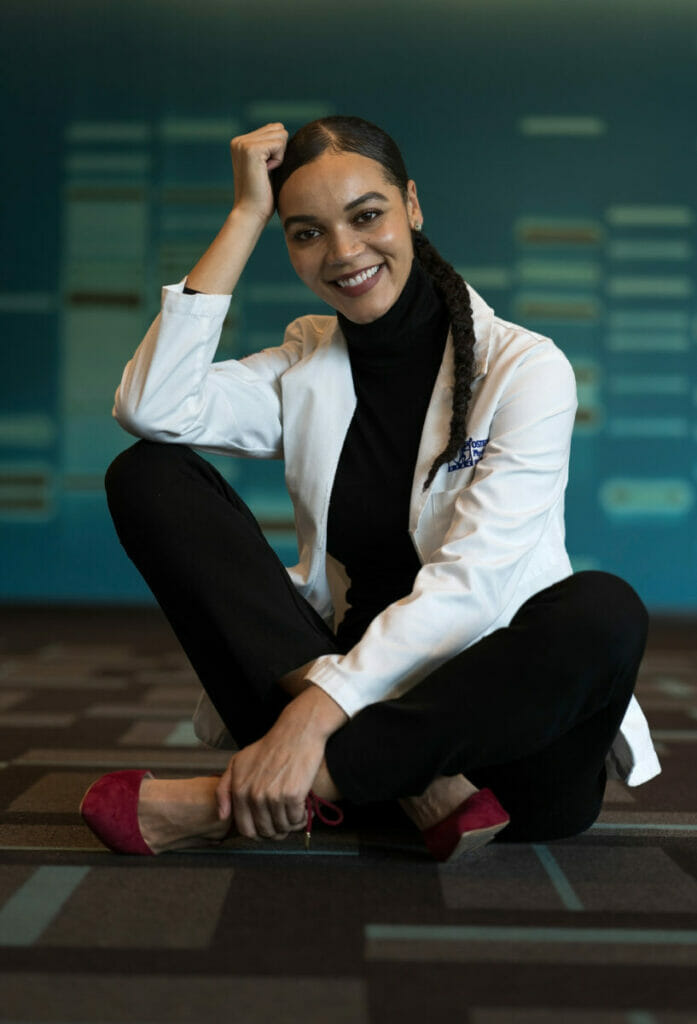 After eight hours of incredibly challenging testing, after the most challenging academic years of her life, Azaria Lewis sat down (in her car, actually, but it was the most relaxing time she'd had in a LONG time) to talk about WesternU and where her life is about to go because of it.
It started when she was introduced to Dr. Lawrence Harkless, founding Dean of WesternU's College of Podiatric Medicine. He introduced her to Dr. Seffinger, who she shadowed, conducted research under, and edited the most recent edition of the textbook called Foundations of Osteopathic Medicine. "I saw patients leaving an appointment, and they were functioning better. Their bodies moved better. I fell in love with osteopathic medicine, and was invited to do research at the college. Everyone was so welcoming. So kind. That put the osteopathic medicine program on my radar."
Next stop, the Master of Science in Medical Sciences Program.
As Hamlet said, "The readiness is all." Some students just aren't ready for medical school, but many of them are what health care needs. The diversity of background and perspectives benefit patients of the same population. WesternU's MSMS program ensures underrepresented future doctors have a chance to enter the field and serve underserved populations. So when Azaria was deciding on the next step that would best prepare her for medical school, the answer was WesternU's Master of Science in Medical Sciences (MSMS) program. "It was the perfect stepping stone to the rigors of medical school. The program gave me confidence and taught me how to manage a massive amount of content. It offered a dynamic synergy of undergrad and premed courses. In a word, it helped me develop resilience. That's pretty much the defining quality of what's needed to succeed in medical school."
---
SUPPORT OUR MISSION
Learn about ways to give, make a difference, and meet your philanthropic goals.
---
WesternU Medical School.
Good thing she developed all that resilience because, as Azaria put it, "the curriculum at WesternU is totally comprehensive and incredibly robust. It prepared me perfectly for my clinical years. And right along with the disciplined academics was the support of faculty and fellow students."
Humanism in medical school. A WesternU specialty.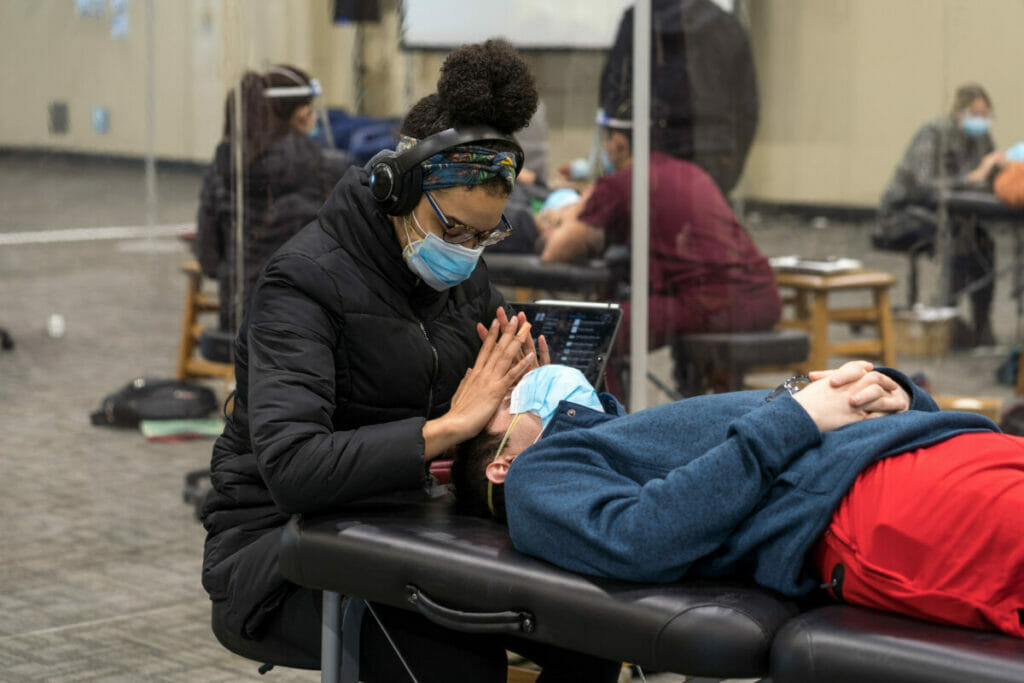 Western University of Health Sciences' culture of humanism was a key element in Azaria's success. "WesternU has really worked to improve the students' access to mental health resources. The school also responded proactively to racial and social justice issues brought forward by our chapter of White Coats for Black Lives by making diverse counselors available to the students. The decision-makers responded proactively to many of the anti-racism and anti-bias related needs advocated for by White Coats for Black Lives WesternU. It was a testament to the University and the medical college. Equity is a core value of humanism, and it's now prioritized at WesternU with the new structures being put in place."
In fact, humanism as a core value is central to the kind of physician she intends to be. "It will make sure I'm always sensitive to a patient's pain and I always listen to understand how I can best support them."
---
LAUNCH YOUR CAREER IN HEALTH CARE
WesternU offers 27 programs for the health professions across 8 distinct colleges. See the full list of programs and find the one that's right for you.
---
Equity for students. Positive outcomes for patients.
In 2020, when Azaria formed and has continued to lead the Western University of Health Sciences chapter of White Coats for Black Lives, being part of WesternU has become even more important. "From a social justice and health equity perspective, I'm so encouraged to be part of WesternU. As a result of the productive collaboration between our chapter of White Coats for Black Lives and former Dean Crone we now have a diversity department complete with a Chief of Diversity and Director of Anti-Racism Curriculum. We have bi-monthly lectures on racial and social health care disparities through the college's new diversity department and White Coats for Black Lives WesternU leads an annual university-wide anti-racism and anti-bias training through the university's Interprofessional Studies Department for all first-and second-year students. WesternU has a formal antiracism curriculum that is central to its mission of humanism, and is prioritized for the next generation." As a result of her social and racial justice work in writing health policy, Azaria was included in a national search and ultimately selected by the Commission on Osteopathic College Accreditation (COCA) as one of two student members of the COCA Diversity Taskforce. Azaria made significant contributions to draft addendums to the COCA standards that center anti-racism and anti-bias. For Azaria, a medical education that includes frank, unfiltered discussions about race is key to improving patient outcomes. "My goal is to thoroughly define racism so we can dismantle it."
WesternU and beyond.
By this time in the conversation Azaria is INCREDIBLY TIRED. But before she starts the engine and drives into the future, Azaria wants to say one thing to next gen meds, "Thanks to the excellence of WesternU's academics, the support of its leadership, faculty and students, and its core values of humanism, equity, diversity, and anti-racism, I wouldn't choose any other medical school."
Join us
Let's bring better patient care to every community. WesternU is a vibrant community of faculty, staff, students and external partners embodying empathy and compassion. It is a great place to work, learn and serve the community.