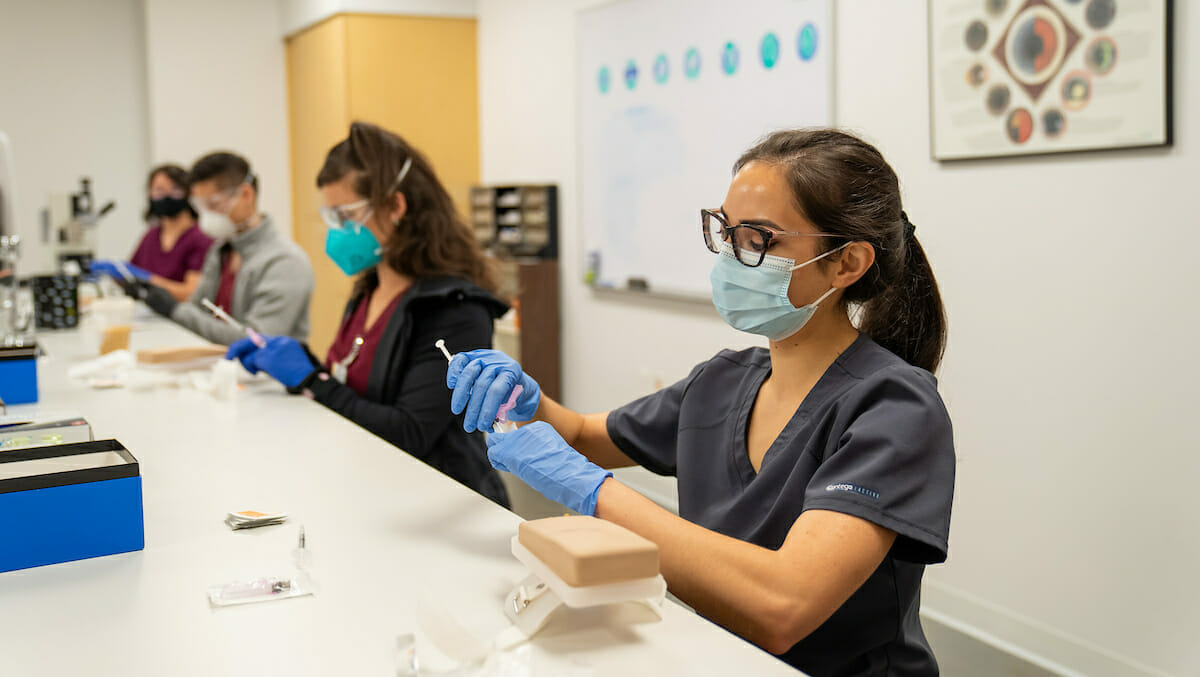 Starting with the 2024-25 Academic Year, WesternU will require all incoming students with health clearance requirements to submit their items through CastleBranch. More information will be provided to incoming students in early 2024.
WesternU has partnered with CastleBranch to provide you a secure account to manage your school and clinical health clearance requirements. After you complete the order process and create your account, you can log in to your account to complete your requirements, respond to alerts, view your approval status, and access all of your immunization requirements that you have submitted.
Prior to signing up for CastleBranch, you should review the current health clearance requirements and gather all necessary documents. Please follow the Health Clearance "To Do" List for next steps:
Review Health Clearance "To Do" List and follow instructions closely to ensure you are receiving the correct immunizations, titers, and completed forms.
Completed Physical Examination Form
Hepatitis B Surf Ab, Quantitative QN] Only a QUANTITATIVE titer result will be accepted.
Measles, Mumps and Rubella (MMR)
Varicella IgG AB
Tuberculosis (TB)
TB Symptoms Health Screening Checklist
Annual Health Requirements Attestation
Authorization for Release of Communicable Disease
Authorization for Release of Student Health Clearance
You will be uploading these items to CastleBranch once your account is created.
Need Help with CastleBranch?
While logged into your myCB account, you can click on the "Need Help?" menu on the top right side of their homepage and get help in a variety of ways.
1) A new, 100% mobile-friendly video FAQ support library. Through your myCB account, you can access a comprehensive video library of frequently asked help topics for quick, 24/7 help on the go.
2) You can call into the help line anytime during normal business hours.
3) Live chat. You can contact CastleBranch for help online via the live chat feature in their myCB account anytime during our normal business hours.
WesternU CastleBranch Portal
Incoming students for the 2024-25 Academic Year will receive information about signing up for CastleBranch in early 2024.