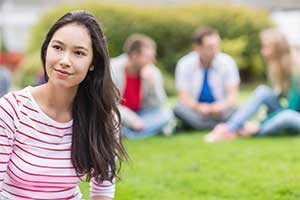 Welcome to the Western University of Health Sciences (WesternU) website on Title IX and its policy and procedures on Sexual Harassment and Sexual Misconduct.
In this site you will find information related to WesternU's programs and services to ensure members of the WesternU community, its students, faculty, and staff, have equitable access to WesternU's educational and employment programs and activities, without being discriminated based on a person's sex.
WesternU's policy and procedures on Sexual Harassment and Sexual Misconduct describe the University's obligations and responsibilities under Title IX of the Education Code as amended in 1972, and under the Violence Against Women Reauthorization Act of 2013. It also includes information on how to report complaints and the grievance processes utilized by WesternU.
Training materials are also included on this website. Additionally, there are some video training materials to help illustrate and convey some of the prohibited conduct described in the policy. Additionally, there are also training information on other elements of the policy, such as affirmative consent and bystander intervention.
WesternU also partners with organizations in the community and other outside providers. These are confidential resources that assist with services such as counseling, coaching, emergency shelter, crisis intervention, support groups, law enforcement navigation, hospital advocacy, evidence preservation, and forensic medical examinations.
If you have any questions regarding any of the information or the services available to you, please do not hesitate to contact the Title IX Coordinator at titleix@westernu.edu. We are here to assist you.
---
The Title IX Team