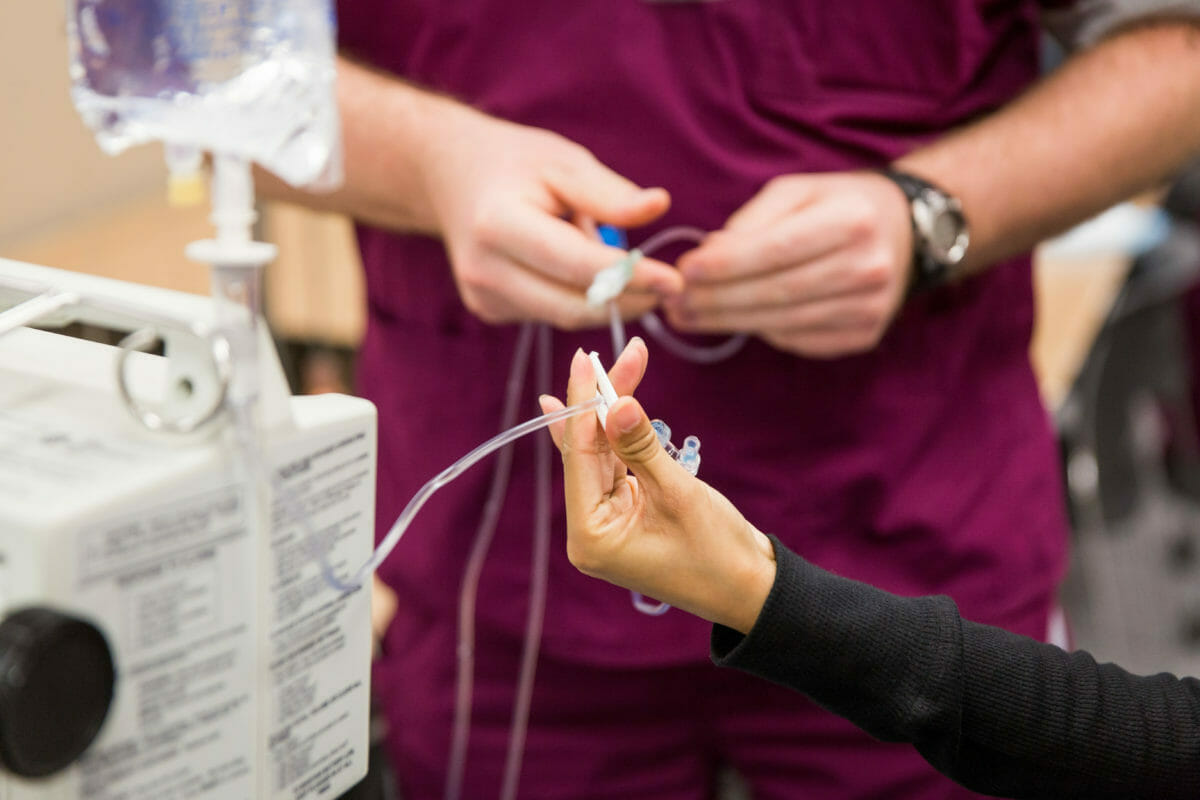 Doctor of Nursing Practice (DNP)
WesternU's DNP program provides comprehensive preparation for nursing at the highest level of practice. The practice doctorate is firmly established as the terminal degree in nursing practice. The DNP prepares students for the expanding role, functions and needs of future practice. Transforming health care delivery recognizes the critical need for clinicians to design, evaluate, and continuously improve the context in which care is delivered. Nurses prepared at the practice doctoral level with a blend of clinical, organizational, economic, and leadership skills, will be able to significantly impact health care outcomes. DNP graduates will practice in diverse leadership roles in a variety of settings, designing the future health care system, managing population-based and clinical quality initiatives, as executives of healthcare organizations, as directors of clinical programs, and as faculty responsible for nursing educational program delivery and clinical teaching.
The College of Graduate Nursing (CGN) DNP program is a distance based-hybrid model that provides maximum scheduling and pacing flexibility for the working professional. Course work is delivered through a combination of self-directed learning activities via asynchronous and virtual synchronous learning formats, including 3-practice immersion intensives (2 on campus face-to face sessions that are delivered at beginning and end of program) and 1-virtual synchronous session at midpoint of program. DNP students work closely with faculty team leaders and practice partners to fulfill the requirements of the DNP scholarly project.
Learn More: Doctor of Nursing Practice (DNP)
The Curriculum
Full-time students complete the program in two years. An extended track option is available which students complete the program in three years. Each course listed under each semester is taken concurrently and NOT one course at a time
Please click on the links below to view the DNP program curriculum (course number/title and unit value by semester):
Doctor of Nursing Practice (DNP) Curriculum (p. 97, CGN catalog)
An extended track option is available for students that choose to take one additional year to complete the program. Students may choose the extended track option if they feel more time is needed to complete their education to meet career, family, and other outside commitments/obligations. The extended track is also a viable option for students who feel that the additional year will allow them to complete the program at a pace that better suits their learning goals. Students who choose the extended track option will still be eligible for financial aid.
You can also access the curriculum grids by visiting the first page of the College of Graduate Nursing Student Catalog and scrolling to the respective page within the catalog or by clicking on the respective section in the Table of Contents.
Please visit the Course Descriptions section within the College of Graduate Nursing Student Catalog to obtain course description information.
For more information regarding the DNP curriculum, please contact:
Donna M. Emanuele, DNP, RN, FNP-BC, ENP-C, CNS, FAANP
Director, Doctor of Nursing Practice Program and Associate Professor
E-mail: demanuele@westernu.edu
Kelley Montz, PhD(c)
Manager, Doctor of Nursing Practice Program
E-mail:kmontz@westernu.edu
Practice Hours
A total of 1000 hours of practice experience (direct or indirect) are required to meet the DNP standards. A minimum of 500 of the required hours must be obtained at the Post-Masters DNP level. Practice hours will be recorded and monitored throughout each semester and a faculty member serves as a coordinator for the practice experience. In addition each student will have a clinical resource person at each agency in which they complete practice hours. As a practice-based program, it is expected that students complete all practice hour requirements and the practice project.
Student Assessment
Graduates of the DNP program will have knowledge, skills, and abilities that are important across health care settings including an advanced understanding of nursing and health care science; health care system leadership; clinical scholarship and evidence-based practice; transformational information systems; health care advocacy and policy; interdisciplinary collaboration; care delivery improvement; and population-based care of vulnerable populations. Besides course specific assessment such as discussion forums, practice immersion intensives participation, presentations, and scholarly written work, students will develop an individual portfolio integrating the DNP essentials to serve as a representation of their progression through the program and achievement of program outcome competencies.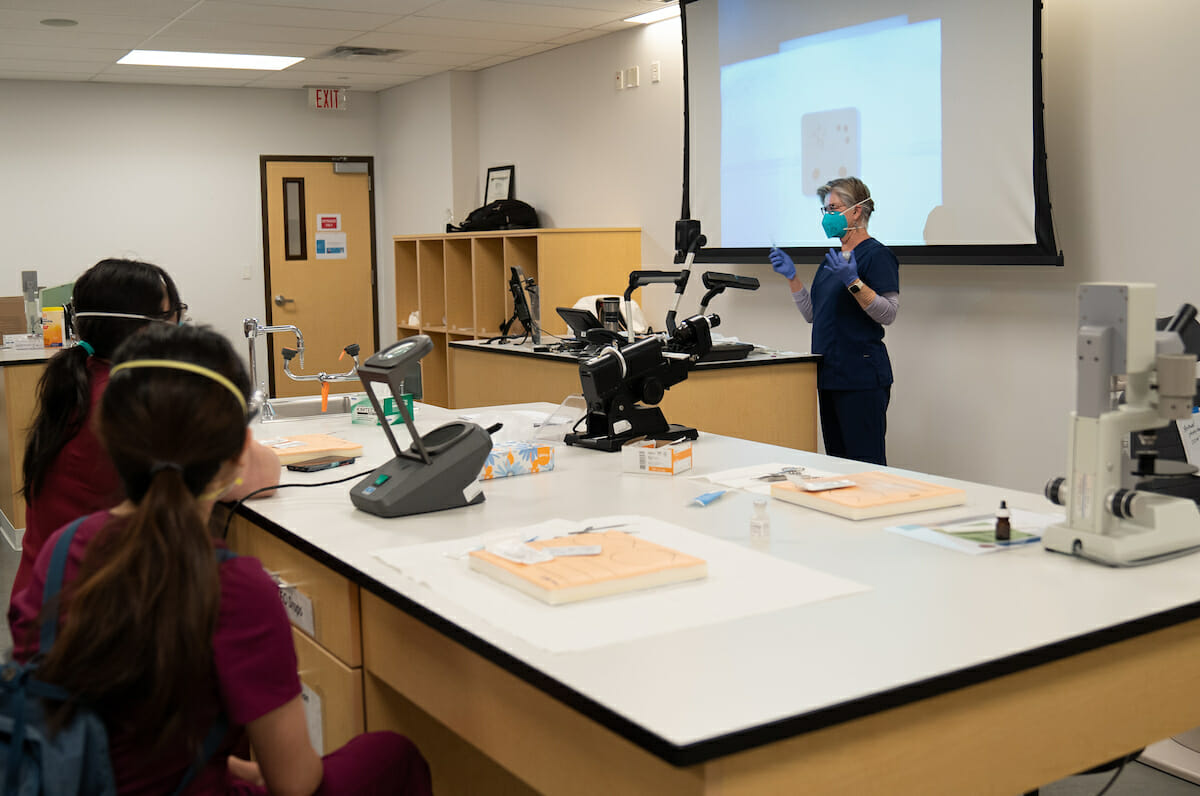 Nurse Faculty
Loan Program
Faculty shortages at nursing schools across the country are limiting student capacity at a time when the need for professional registered nurses continues to grow. The National Faculty Loan Program (NFLP) forgives loan debt up to 85% of the cost of tuition and fees when earning the Doctor of Nursing Practice (DNP) degree.