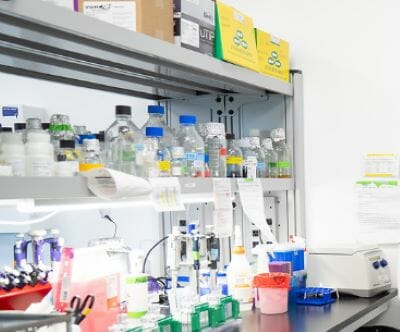 EH&S
Safety Programs
Environmental Health and Safety (EH&S) develops and maintains a comprehensive safety program that encompasses all areas of the university's activities. These safety programs are vital to our mission of maintaining a safe environment for our students, faculty, staff and visitors.
EH&S provides guidance documents and has team members available to provide personalized assistance in many areas of safety. Along with the safety areas detailed below, EH&S also provides safety programs for Chemical Safety, Research Safety, and Shop Safety.
Fire Safety
Fire Safety Systems involves the alarm systems that warn of a fire and the protection systems (e.g, sprinklers) that fight it before the fire department arrives. the Facilities Department inspects and maintains these systems on a regular basis. Fire Safety also includes the fire extinguisher systems that are inspected and maintained by EH&S.
October 4th through 10th is Fire Prevention Week
Since 1922, the NFPA has sponsored the public observance of Fire Prevention Week. In 1925, President Calvin Coolidge proclaimed Fire Prevention Week a national observance, making it the longest-running public health observance in our country. During Fire Prevention Week, children, adults, and teachers learn how to stay safe in case of a fire. Firefighters provide lifesaving public education in an effort to drastically decrease casualties caused by fires.
Fire Prevention Week is observed each year during the week of October 9th in commemoration of the Great Chicago Fire, which began on October 8, 1871, and caused devastating damage. This horrific conflagration killed more than 250 people, left 100,000 homeless, destroyed more than 17,400 structures, and burned more than 2,000 acres of land.
Fire Extinguisher Types & Maintenance 
Helpful Links
NFPA – National Fire Protection Association 
General Safety
Environmental Health and Safety (EH&S) strives to assure WesternU campuses are a safe environment for its employees, students and visitors. We implement methods to minimize our safety risks with the initiation and executing of inspections of our facilities, encouraging safe work practices, and providing safety education. WesternU EH&S fosters an understanding of the importance to communicate and mitigate hazards by the University community, to safely support education and research.
Life Safety
Life Safety includes design, installation, maintenance, operation and repair of all life safety systems at Western University of Health Sciences.
AED
WesternU has placed AEDs within minutes of any campus location and a growing number of WesternU campus community members have been trained in CPR and AED use. When used in combination with CPR, a person's chance of surviving a cardiac event can be greatly increased. Everyone should know where the nearest AED is to their location.
Although formal training is preferred, anyone can use an AED. The link below provides a summary of what to do if someone suddenly collapses, including a link to a video training simulation on how to use an AED.
Bloodborne Pathogens Plan
WesternU has established this program to prevent and/or minimize employee's occupational exposure to blood and other potentially infectious materials. OSHA and Cal/OSHA states that the hepatitis B Virus vaccination shall be offered to all employees who may be occupationally exposed to blood or other potentially infectious materials, unless the employee has a previous HBV vaccination or unless antibody testing has revealed the employee is immune. OSHA and Cal/OSHA recommends those at risk be immunized against HBV.
First Aid Kits
The EH&S Department provides a limited number of first aid kits across the campus in select locations intended to support office, laboratory and shop locations.
First aid kits supplied by EH&S are only intended to treat minor cuts and scrapes. Each first aid kit supplied by EH&S is inspected and stocked on a quarterly basis per the instructions posted on the kit.
Please complete a EH&S Service Request form if re-stocking is needed in the interim. If a department wishes to provide additional supplies, they can do so on their own.
If you have any questions regarding EH&S supplied first aid kits, please contact 909-469-8231.
Respiratory Protection  Plan
The RPP educates potential respirator users on accepted practices for respirator use, provides guidelines for training and respirator selection, and explains proper storage, use, and care of respirators. Respiratory protection equipment is the last resort in preventing harmful exposures to employees and not a substitute for other feasible control measures.
Public Health