Message from the Dean
Welcome to the Western University of Health Sciences College of Pharmacy Web site. The College of Pharmacy at WesternU is an exciting place to visit and an exciting place to learn. I hope that you will use this Web site to explore our academic programs, learn about our outstanding faculty and read about our many accomplishments. Whether you are a prospective student, a proud member of our alumni, part of our network of affiliated health care institutions, a future employee, or simply someone who wants to learn more about the College, we hope these pages provide the information you are looking for. More...
---
Learn more

The College of Pharmacy offers three programs:
Doctor of Pharmacy Program
Masters, Pharmaceutical Sciences program
International Post-Baccalaureate PharmD

Educating future pharmacy professionals to serve the health care needs of society and improve the quality of patient care through science, caring and humanism More...
---
Giving
For information about how to support the College of Pharmacy, please contact the Office of Annual Giving and Donor Relations: (909) 706-3476.
Featured Story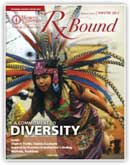 In this issue we highlight our six-year effort at reaching out and informing the youth in our diverse communities about the vast opportunities that await them in pharmacy and the health professions.
---
COP News
Thursday, May 23rd, 2013
Morongo Golf Club
Welcome to the inaugural WesternU College of Pharmacy Scholarship Golf Classic! The scholarships that are generated through your generous efforts will be turning dreams into realities and ensuring a thriving future for pharmacy.
Congratulations!
Congratulations to Lusineh Keshishian, Class of 2014, who was chosen to be a Schweitzer Fellow for 2013-2014. The Schweitzer Fellowship encourages service to underserved communities, provided by graduate students in various professional fields. The program is one year long, requiring the fellows to complete 200 hours of face to face service in the community. The service could be anything related to healthcare, education, or addressing any type of disparities in various communities. Although the fellowship is a one year long service, Lusineh will become a fellow for life, dedicating herself and her future to the service of the underserved.
Lusineh will be working on a project to enhance Human Papilloma Virus (HPV) awareness and education, as well as increasing the rates of HPV vaccination within the Pomona Community. The goal is to target high school students in Pomona and to educate them about HPV. In addition, she hopes to collaborate with the community health centers and mobile clinics, to provide the students with the means to get vaccinated.
Western University of Health Sciences College of Pharmacy is proud to announce that its accreditation has been extended eight years, through June 2021.
Events

23 May 2013
COP Scholarship Golf Classic
27 May 2013
Memorial Day - WesternU Campus Closed
1 June 2013
ASHP Summer Meeting
12 June 2013
Collaborating Across Boarders (CAB) IV Meeting
4 July 2013
Independence Day - WesternU Campus Closed
5 August 2013
Orientation Week
---
News
.
---
Stay Connected
Keep up-to-date with the latest news and annoucements from WesternU!