Board of Trustees
Fiduciary Governance Priorities
Accreditation – University & Colleges
Financial Solvency
Mission Management – Education, Research, Service
The WesternU Way – Values, Culture & Morale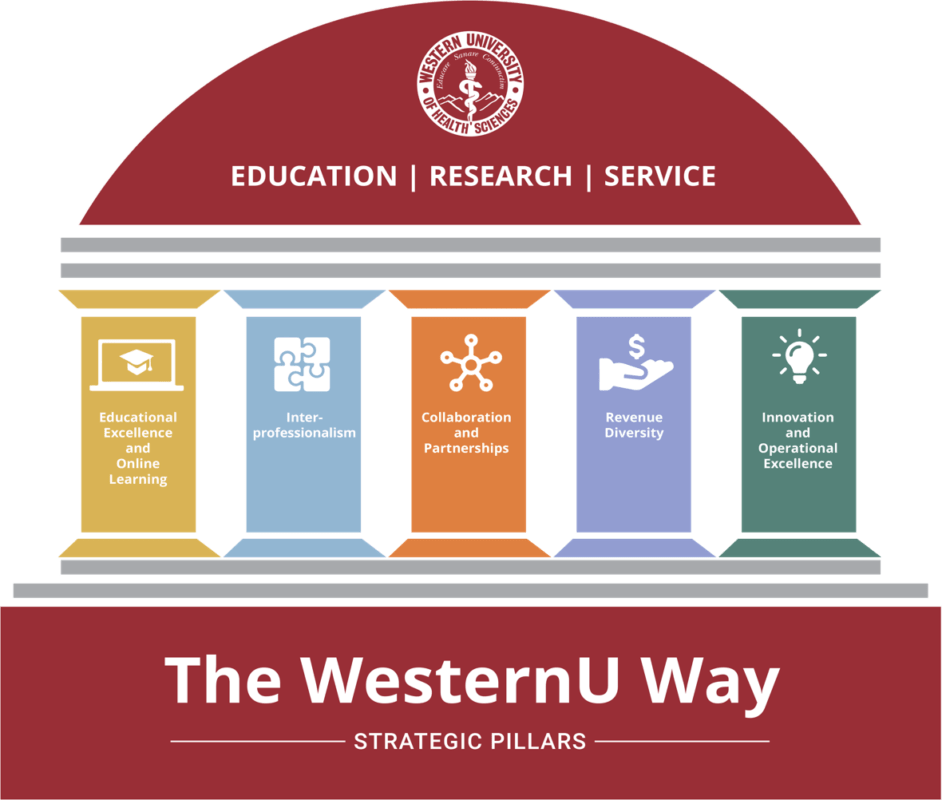 WesternU Mission
To produce, in a humanistic tradition, health care professionals and biomedical knowledge that will enhance and extend the quality of life in our communities
WesternU Vision
Transforming the Face of Health.
We envision healthy people and a healthy society.
WesternU Values
Embody humanism through caring, respect, empathy, trust, and inclusion. Sustain a pioneering culture of bold innovation, courage, and passion. Display a collaborative mindset in how we operate, educate, and serve others. Achieve excellence in all we do.
WesternU Spirit
To continue to pioneer as an institution of phenomenal growth, we must build on our foundation in humanistic health sciences – The WesternU Way. 
Our caring, respect, empathy, trust, and inclusion has made us innovative, audacious and nimble.  This bedrock of values informs all we do, ensuring our work is ever a beacon that reflects compassion as we serve our communities.
The University must strengthen our strategic pillars to elaborate and evolve our mission.  Thus across horizons of the next five and 10 years, we can select carefully from a wonderful array of Big Opportunities.
WesternU Strategic Planning Process
1. President's Assessment
President's Organizational Assessment
2. State of Play Trend Analyses
Dr. Stewart – Future of Higher Education
Dr. Webb – Future of Healthcare
3. Strategic Pillars
President Posits new Strategic Pillars and Priorities for Iteration
4. Strategic Conclaves
Leadership Conclave
Strategic Pillars Ideation
Research Conclave
5. Strategic Plan Deployments
Strategic Task Force and Mission Critical Strategic Deployments
Reviews & Board Approval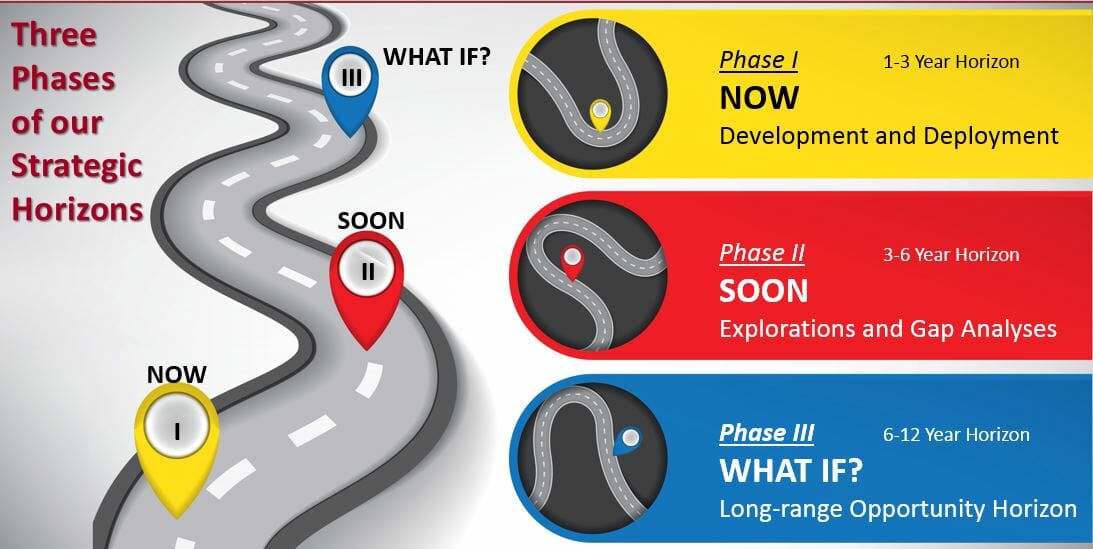 MISSION CRITICAL  STRATEGIC DEPLOYMENTS
WAVE I – Strategic Deployments           2017-2019
Innovation Leadership
The WesternU Center for Innovation LAUNCHED, and is building  comprehensive resources to ensure well-defined Intellectual Property, Technology Transfer, Innovation, and Entrepreneurship that monitize innovations.  Students and faculty have new resources to innovate education, curricula, and technology.
The Center has helped in all mission-critical strategic deployments, subsumed the WesternU Ventures Strategic Initiative, and already achieved:
Completed audit and restructuring Technology Transfer & Intellectual Property practices
Developed a comprehensive online resource for faculty, students, staff, and alumni to submit innovations for assessment and sponsorship at the Center
Launched Startup Lab as an entrepreneurial hub
Completed innovation roadmap with revenue strategy
Developing a lecture series, online innovation certification, graduate education, innovation assessment, and deployment
Built Innovation Center office space and on-boarding team
Technology Optimization
Completed a comprehensive Information Technology Assessment, with critical recommendations to improve data security, leadership, project efficiency and financial stewardship. Detailed recommendations will result in:
Formal Data Security Strategy and prompt resolution of lingering issues
A comprehensive Information Technology Strategic Plan
Project Management Best Practices
Major improvements in Financial Stewardship and "Waste Out"
Significant improvements in Internal Customer Value and Service
Digital Transformation
A digital audit across the competitive landscape and key search terms is DONE, reveals significant opportunities to improve our digital footprint while managing our brand and reputation.  Correspondingly, we are building out a digital Shared Service to strengthen branding, messaging and reputation monitoring. Also, we will significantly improve all aspects of digital best practices including:
 Comprehensive college-specific digital audits as a foundation for our updated digital strategy to be best in class
Major optimization of Search Engine Marketing Content Marketing, Conversion, Search Analytics, and Pay-per-click
Eliminate unauthorized and brand damaging social and digital content
Resolve hundreds of links and other digital structure problems
Executive Development
Management Boot Camp (50‐100 faculty and staff)
Human Experience Design (HED)
Enterprise Innovation‐ Practice and Principles
Financial Management‐ Budgeting Best Practices
Financial Stewardship‐ Identifying and Eliminating waste
Quadrant Leadership Management
Six Sigma Greenbelt Training
Establishing and Managing Key Performance Indicators (KPI)
Shared Service and Project Management Office (PMO)
Organizational Excellence
To press our next wave of growth, we must develop real-time management systems that drive operational excellence and student experience.  This deployment will fill managerial process gaps to quickly to manage waste, inefficiencies, compliance and innovation.  This deployment will provide:
Project Management Office to improve efficiency and significantly reduce waste
Shared Service implementation for efficiencies through centralized mission-critical areas such as branding, digital communication, reputation management, and internal management consulting
Key Performance Indicator (KPI) measurement systems that will significantly improve enterprise efficiency and financial stewardship
Connection new Managerial Models to Executive Development deployments
Executive Development 2018-19
WAVE II – Strategic Deployments 2018-2020
Student Experience Design (New)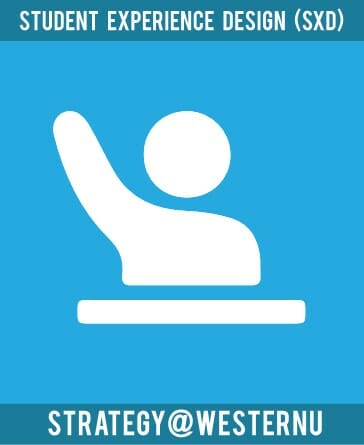 In an era of consumerization, design thinking is gaining attention in higher education to solve complex problems with insights from those who will most benefit from its results. Experience includes all points of contact a student has with a school, staff, services, curricula, and policies — whether residential or online.
This strategic deployment will provide:
An overview of the rising power of student "voice and choice".
An introduction to principles of design thinking:
That grasp students and their challenges at a human level, not mere statistics
Core concepts of immersion, empathy, and iteration to inform design maps
How learning experience design can enhance both curriculum development and emerging technologies that help faculty tailor content to student behaviors and preferences
Online Learning (New)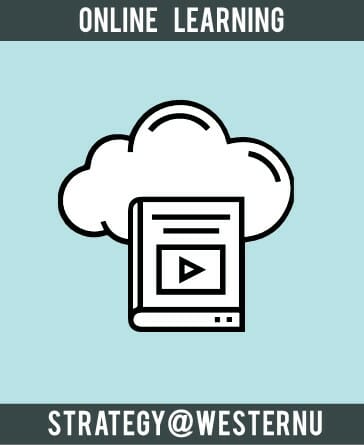 All things digital are rapidly disrupting higher education and healthcare.
WesternU, a pioneer in online education, must rapidly up our game and provide novel degrees and other educational programs leveraging the internet and new instructional technologies.  The University is well poised to soon offer new health science qualifications via online and hybrid modalities. 
Possible degrees or certifications in: 
Health Innovation
Social Work, Education, Public Health, Research Management, Health Analytics
Added qualifications for International colleagues
Financial Stewardship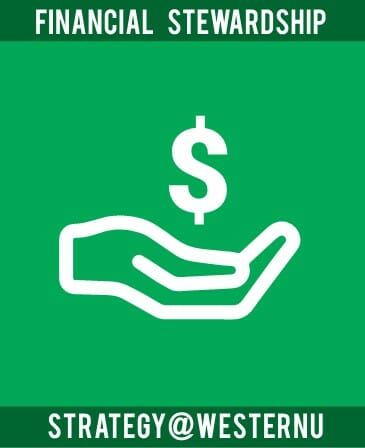 Both higher education and the healthcare ecosystem are amid massive change. This drives an urgent need for higher levels of organizational efficiencies and financial stewardship.  Thus, most healthcare systems and many universities now leverage Six Sigma principles and improved financial controls. Our financial stewardship strategic deployment will provide: 
Key leadership Green Belt Six Sigma training
Implementation of waste out methods and systems
New budgetary processes and budgetary forensics
Internal branding and waste-out with college and departmental deployments
Significant improvements in waste and management reporting
WesternU STRATEGY EXPLORING OPPORTUNITIES
2018 – 2023

Determine Strategic Priorities & Manage Enterprise Risk
Evaluate opportunities with Balanced Scorecards (TBD) that gauge relevance to our Core Mission and assess Risk
Evaluate opportunities across an Innovation Continuum ranging from Incremental, Landmark, Breakthrough, to Disruptive
Apply other enterprise analytics such as Stage-Gate business model assessments and Quadrant Assessment of Effort vs Impact
WesternU STRATEGY  RISK HORIZON
WesternU STRATEGY  INNOVATION HORIZON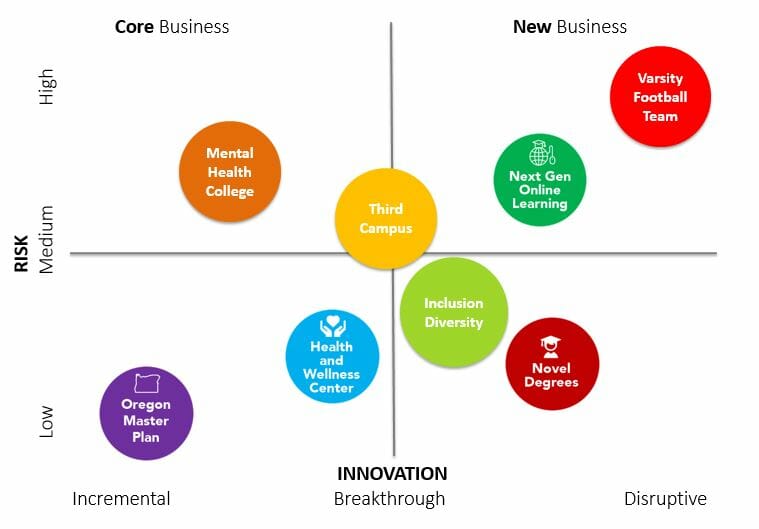 WesternU STRATEGY  SUCCESSES
Broadly engaged renewed University Strategic Planning for 2018-2025
Launched and building out the Center for Innovation
Developed a results-driven Strategic Task Force with Regular Progress Reports
Rapidly created and implemented Mission-critical Strategic Deployments
Multiple departmental Audits to identify opportunities to redirect resources via Waste-out and drive Enterprise Excellence
Updated Assessments and plans for key departments, notably Online Learning, Technology Transfer, Information Technology, and Innovation
Developing Dashboards for Operational Excellence and Executive Reporting
Establishing an Executive Development Initiative to support strategic success
WesternU STRATEGY  NEXT STEPS
Finalize and implement formal 2018-2025 Strategic Plan "Achieving Aspirations"
Board SP Committee, Faculty Senate, Dean's Council a  Board Approval
Convene University-level Strategic Pillar Work Groups to articulate Mission Concepts
Then charge Colleges and Operational Units to create Subsidiary Strategic Plans
Institutionalize Enterprise Strategy Group to succeed Strategic Task Force
Regular Reports to Board, Senate & University … Executive Dashboards for Deans & Directors
Implement and sustain 2018 Mission-critical Strategic Deployments
IT, Digital, Innovation, Executive Development, Organizational Excellence
Identify and formulate 2019 Mission-critical Strategic Deployments
Student Experience, Online Learning, Financial Stewardship, and Revenue Growth
Expand Center for Innovation and host nationally prominent Disruption Expos
Begin to assess mission & business case of Big Opportunities on our Strategic Horizons