We educate tomorrow's heath care professionals with scientific excellence and heartfelt compassion while building stronger, interconnected communities.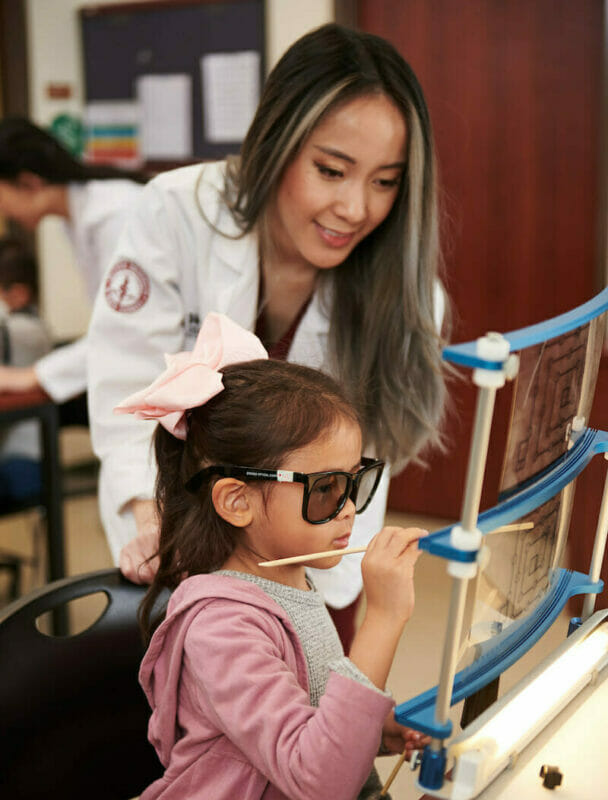 WesternU Health
Teaming Up for Your Health
Our Colleges offer many opportunities for our students to provide health care services to our region – offering students valuable experience in connecting with patients and offering communities enhanced access to critical health care services.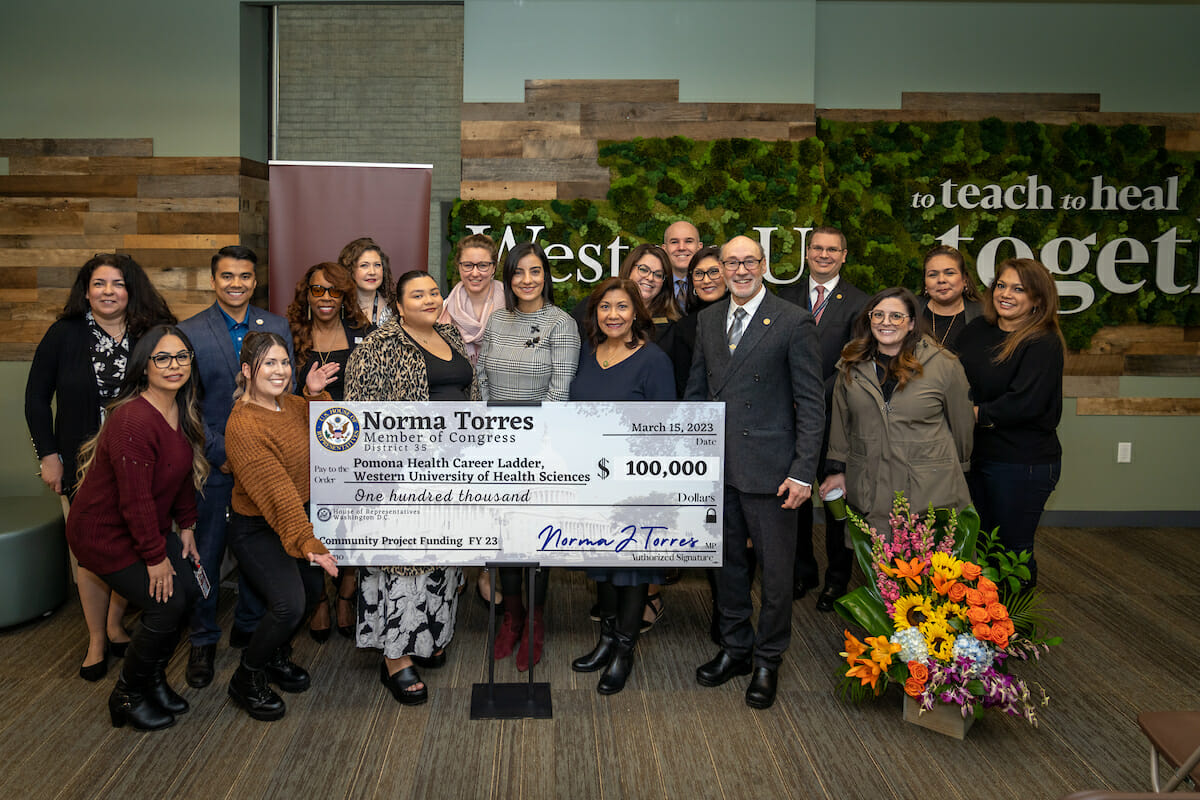 Community Benefit and Government Affairs
Building Relationships
Community Benefit & Governmental Affairs operational priorities include leadership and strategy; county, state and federal advocacy; and cultivation and maintenance of local, regional, state and federal governmental, institutional, business and community relationships.
Opportunities to Serve
As a WesternU student, you will gain invaluable experience serving our local communities through your clinical rotations and extracurricular professional development. You will directly impact the health of our local communities through the course of your education.
Humanism in Our Community
Our students begin to practice with the humanistic approach long before entering their desired field. With an education based in the humanistic approach, our students learn to give back to our community. 
Farhan Himmati, DO '21

College of Osteopathic Medicine of the Pacific graduate Farhan Himmati, DO '21, started the Himmati Foundation during his third year in COMP with his mother, Saher, and his brothers, Salik and Samee. The Himmati Foundation has donated 4,700 masks, 7,200 gloves, and dry food to more than 55 homeless shelters and nonprofits in seven states across the United States. 
 Arjun "Corey" Bakshi 
College of Osteopathic Medicine of the Pacific student Arjun "Corey" Bakshi, a former EMT and ER/trauma tech before starting medical school, began a mask-making project because he saw how bad conditions were getting for protecting health care workers. 
 Gregory Marchese, DMD '21
College of Dental Medicine graduate Gregory Marchese, DMD '21, (@marchesedmd) is an influencer on Instagram. As a CDM student, he started a campaign with the hashtag #BeAwesomeToOneAnother, showcasing how humanism is imbued as a rich tradition in WesternU's mission statement. He challenged fellow influencers, both WesternU students and fellow community influencers, to participate, hoping to reach more than 250,000 Instagram users. The campaign garnered nearly 500,000 views and was picked up by Reader's Digest and MSNBC.