Community outreach is a vital component of our students' education and provides access to quality health care to members of our community – many of whom otherwise would go untreated. Students gain experience in the WesternU Health Eye Care Institute, rotating among our premier preceptors, and offering valuable services to the community – including the opportunity to participate in special research initiatives. Services include rehabilitation and treatment for low vision, eye exams, optical services, specialty contact lenses, myopia (near sightedness) control, dry eyes, and other conditions.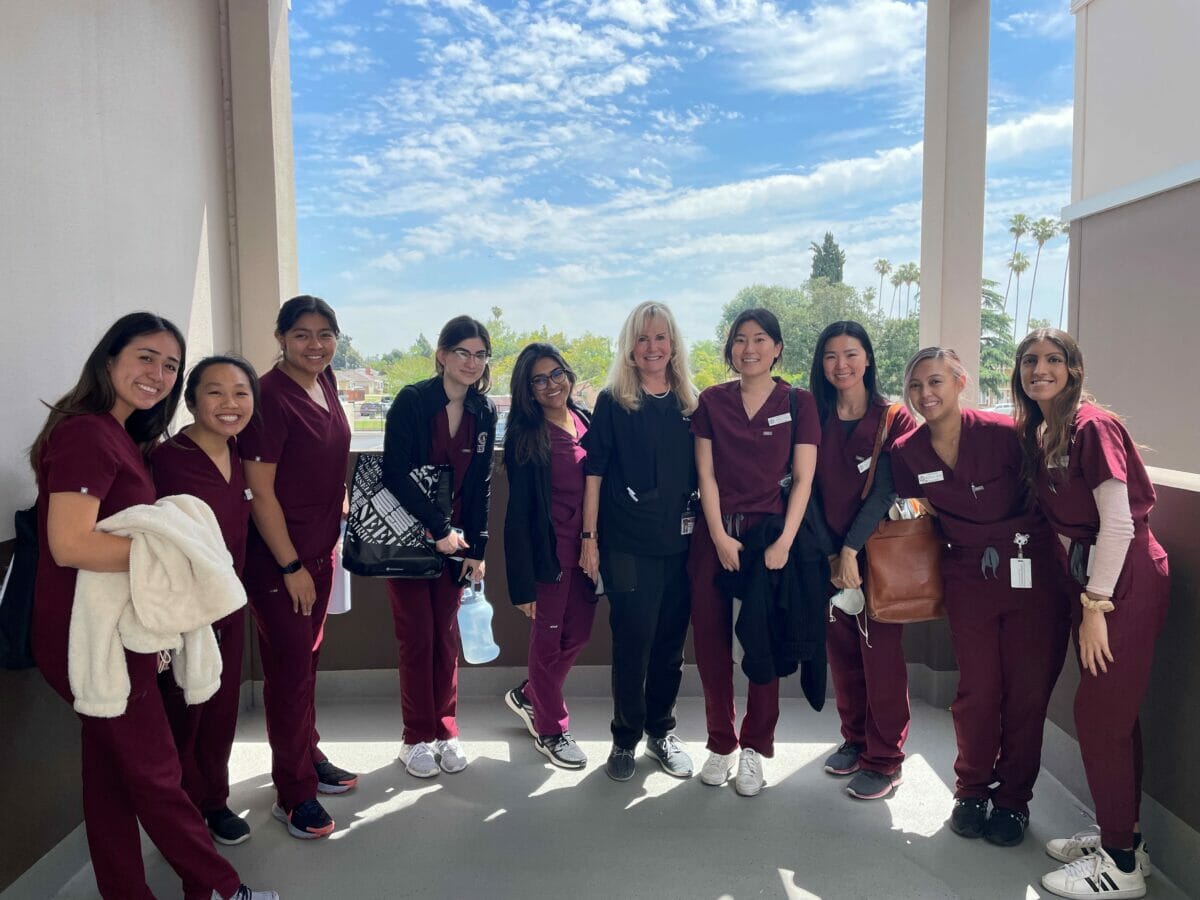 Vision Screenings
Request and Forms
The purpose of the WesternU College of Optometry Community Outreach team is to coordinate and gather information to participate in community Health Fairs or events by providing vision screenings.

During vision screenings, optometry students perform a symptom survey, evaluate the vision, focusing system, binocular status, color vision, depth perception, complete auto refraction and other testing to identify those who may have visual problems that can interfere with life and learning.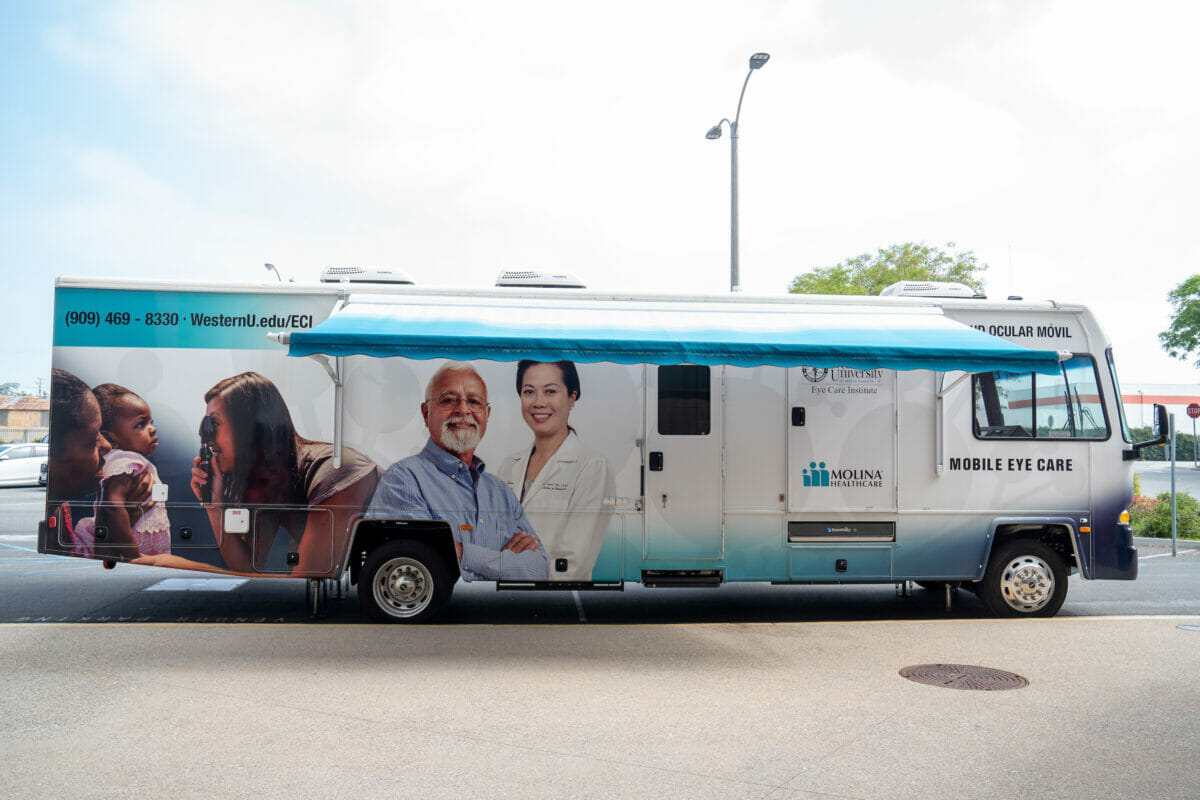 For Community
Mobile Eye Care
This 39-foot comprehensive Mobile Eye Care Unit houses three eye exam lanes and an exam room, and provides access to health care for those living in rural areas, patients residing in nursing homes or skilled nursing facilities, and those whose status prevents them from being transported for doctor visits. The Unit also provides rehabilitative care for the visually impaired and those with special needs. The Mobile Eye Care Unit was made possible by a generous gift from Molina Healthcare of California.
"The Mobile Eye Care Unit allows us to serve people in need of eye care in a location where they feel comfortable, right in their own communities. Using the mobile unit improves access to care and eliminates needless barriers."

~ WesternU College of Optometry Dean Elizabeth Hoppe, OD, MPH, DrPH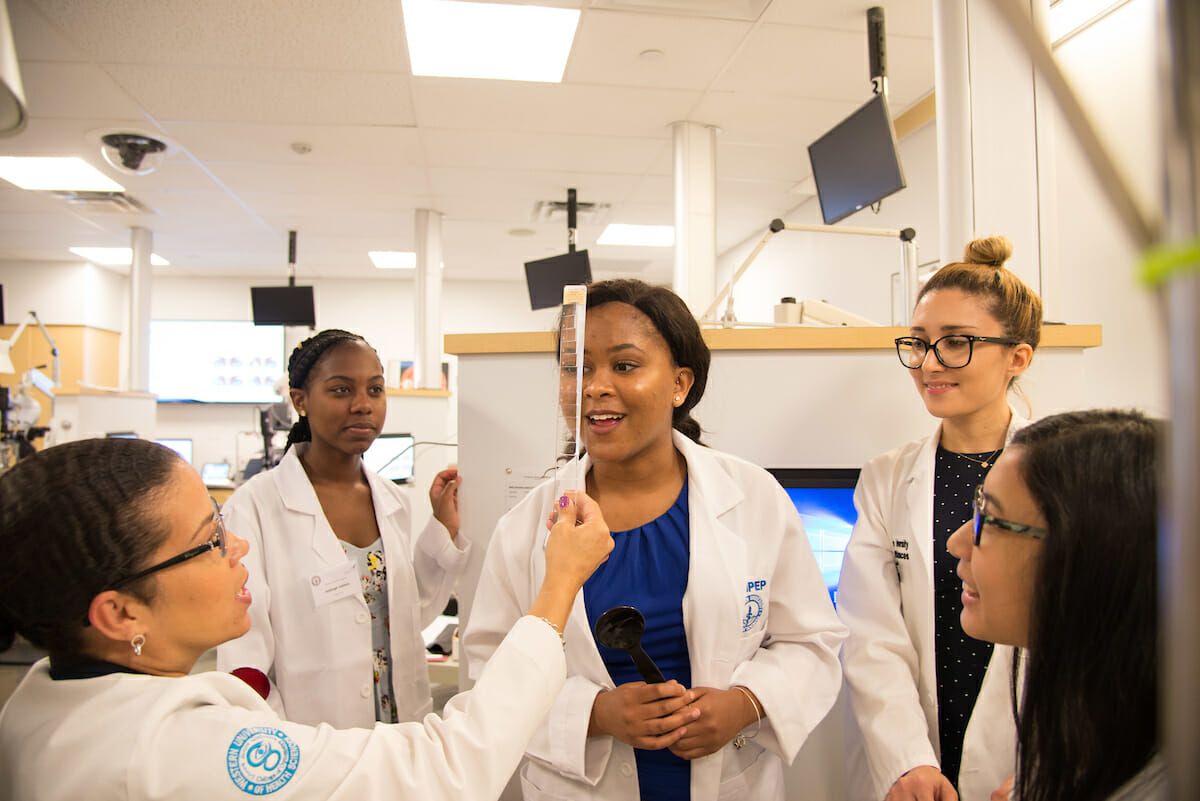 Health Career Ladder
Optometry Rotation
We are proud to participate in The Pomona Health Career Ladder, a unique multi-institutional formal alliance of WesternU with the Pomona Unified School District, Sherman Indian High School & Anahuacalmecac International University Preparatory of North America. This collaborative creates a network and pathways to assist parents and students in becoming health care professionals caring for themselves and others.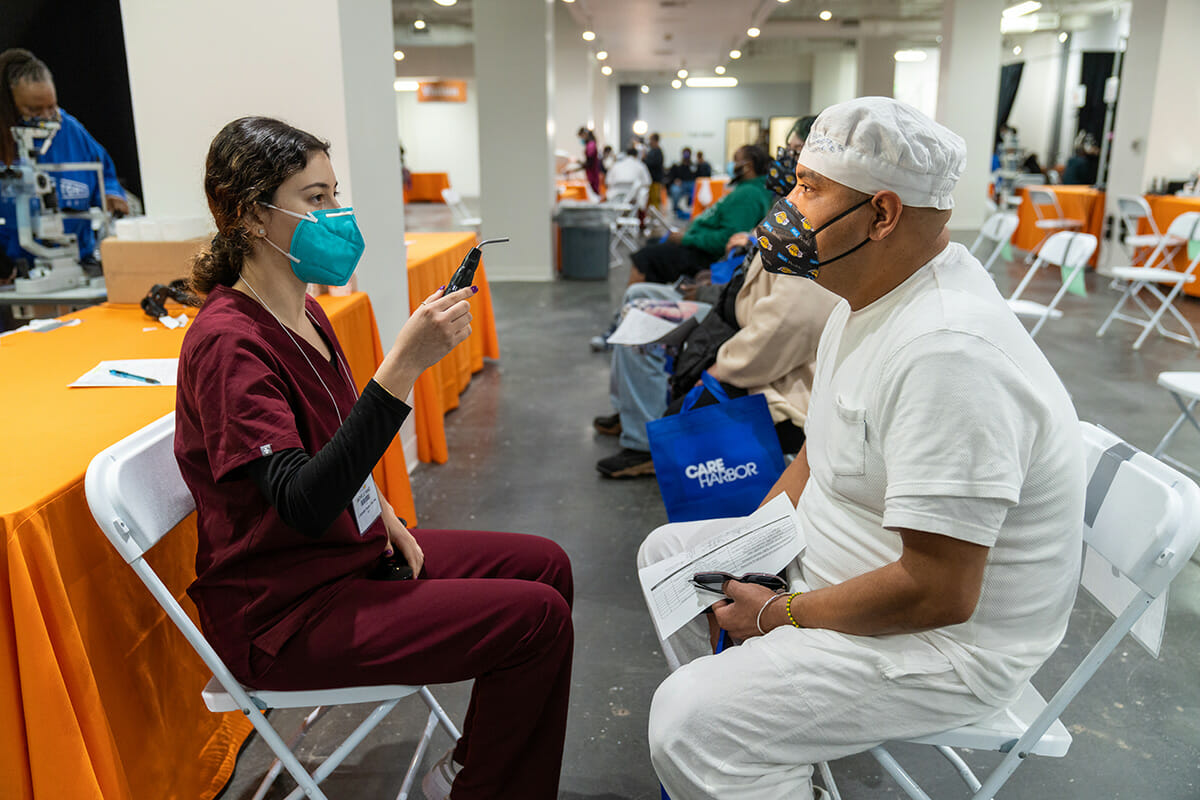 Care Harbor
OUTREACH EVENT
Care Harbor provides free medical, dental and vision care to the uninsured, underinsured and underserved in the Los Angeles region. WesternU CO faculty have played key roles in organizing and facilitating Care Harbor Los Angeles and Care Harbor Fairplex mega-clinics, which have provided about 164,000 medical, dental and vision services to about 30,000 patients, an estimated donation of $24 million in care. CO students who volunteer at Care Harbor gain valuable clinical experiences, hone their patient interaction skills, and learn the importance of giving back to the community.