College of Dental Medicine faculty work side-by-side with students and patients to teach, learn, and heal together. This experiential learning founded in the concept of humanism ensures our graduates are adaptable, persistent, resilient, and compassionate. They are prepared to care for patients from a variety of diverse and socioeconomic backgrounds.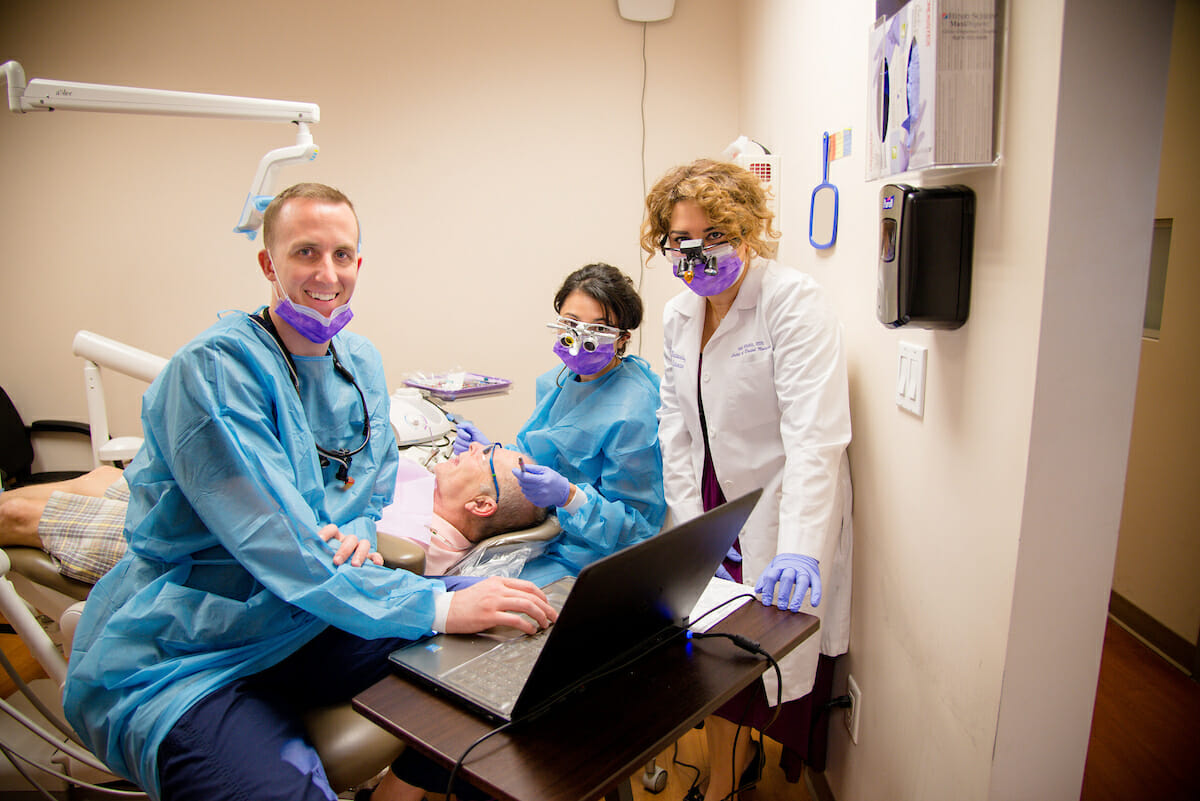 WesternU Health
Rancho Mirage
Our We Care Dental Center team works to exceed the expectations of our patients with every encounter. Our faculty and staff work with students to ensure our patients feel comfortable, at ease, and relaxed during their dental visits with us.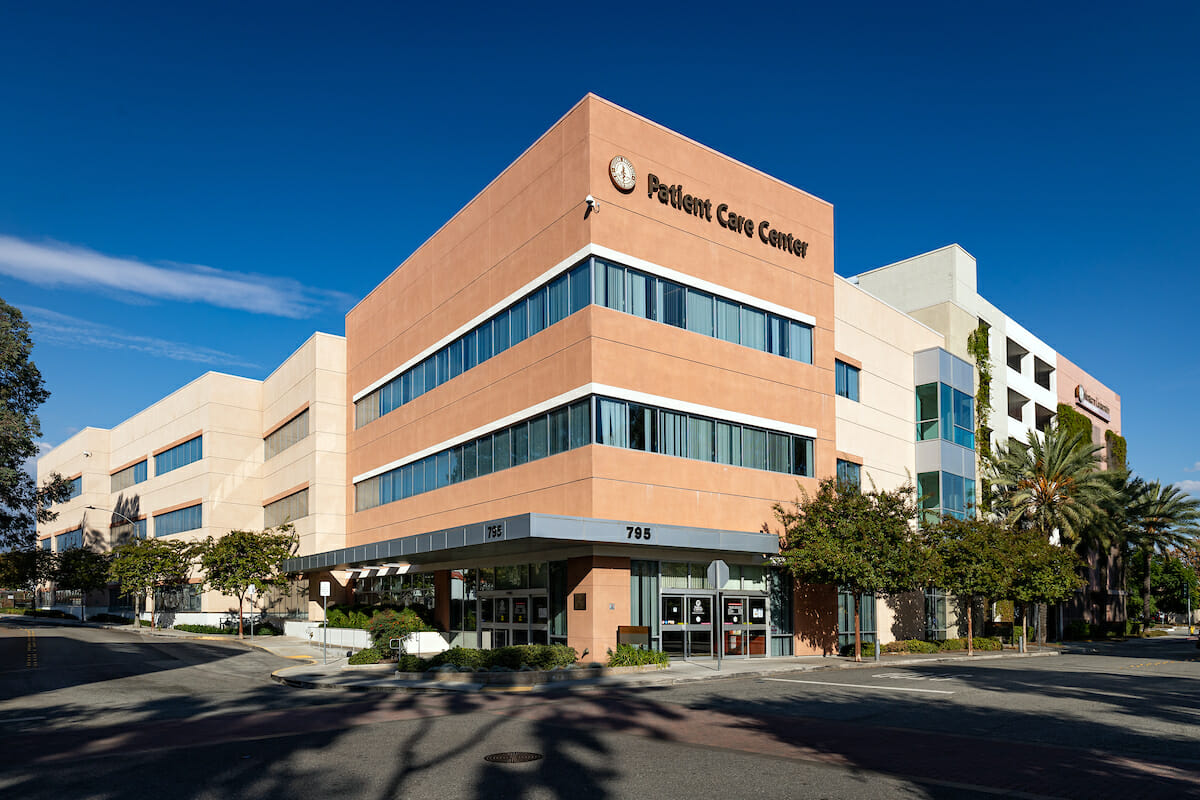 WesternU Health
Pomona Dental Care
The Dental Center provides both primary and specialty dental care for entire families, including young children, teens, adults, and seniors. The Dental Center is an innovative blend of dental education and patient care. Student dentists work under the direct supervision of licensed dental faculty to deliver quality and comprehensive oral health care with a strong emphasis on compassion.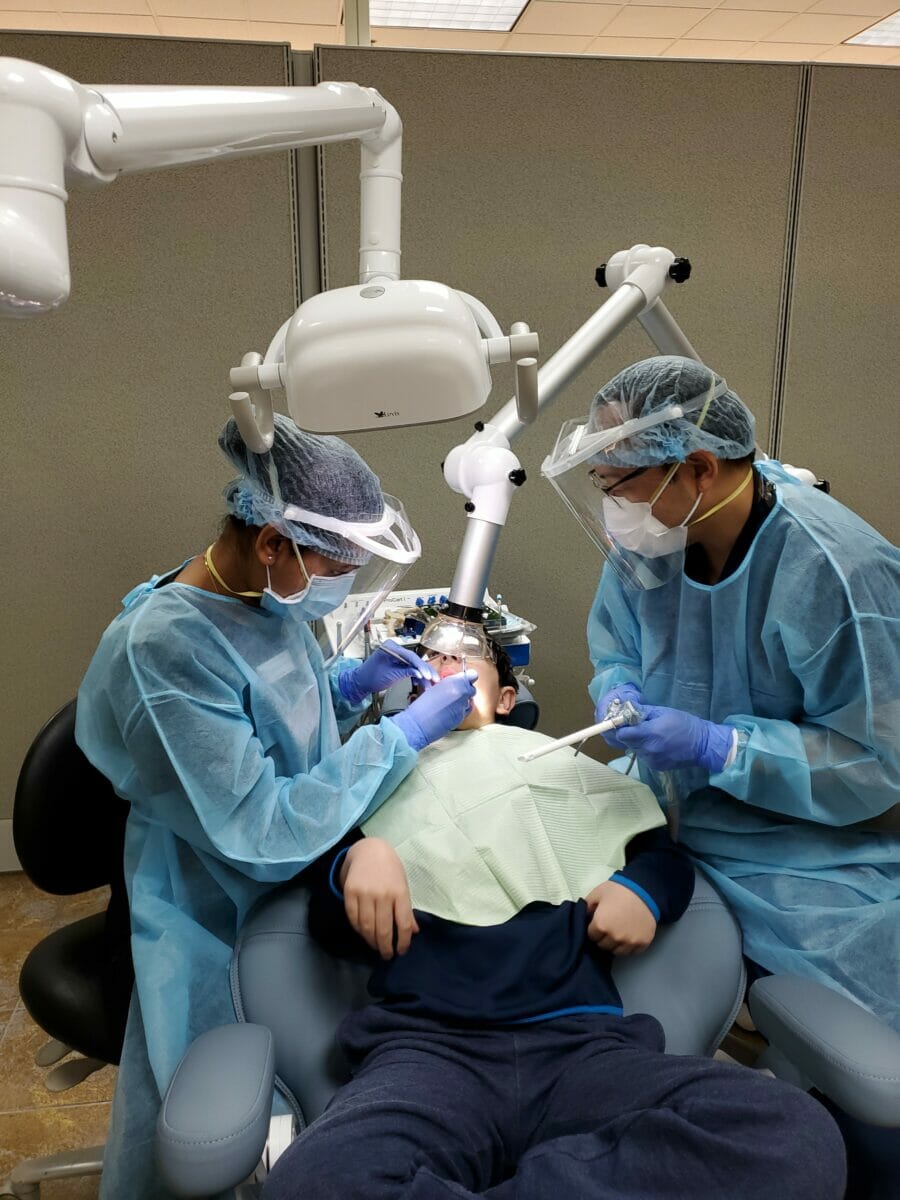 Off-Site
Dental Clinics
Off-Site dental clinics serve to extend the learning environment beyond the walls of the College and present students with the need that exists in underserved communities. Furthermore, the goals of these rotations are to provide advanced clinical training, strengthen self-assessment and professional judgment, provide a transitional experience to future clinical care settings, recognize and appreciate the need to contribute to the improvement of oral health beyond those served in traditional practice settings, and to increase access to care for underserved populations.
WesternU Off-Site Dental Clinics: For more information or to make an appointment for 0-20 years of age and pregnant mothers at Village SBOHC or Jeff Seymour Family Center SBOHC, please call: 909-469-8500

Village SBOHC: 1460 E. Holt Ave. Room 14 Pomona, CA 91766
Jeff Seymour Family Center SBOHC: 10900 Mulhall St. Room 15 El Monte, CA 91731

San Gabriel Valley Foundation for Dental Health: 14101 Nelson Ave., La Puente, CA 91746, Room 73; for more information: https://www.sgvfdh.org/
Boys Republic Chino Hills, Dental Clinic: restricted to Boys Republic Chino Hills residents