Taking Care of Our Communities
Embracing WesternU CDM's mission to "fulfill their professional obligation to improve the oral health of all members of society, especially those most in need", faculty, students, and staff have dedicated their efforts to build health equity to communities near and far. WesternU CDM students have organized outreach events at the local, state, national, and international levels, bridging the gap in health disparities.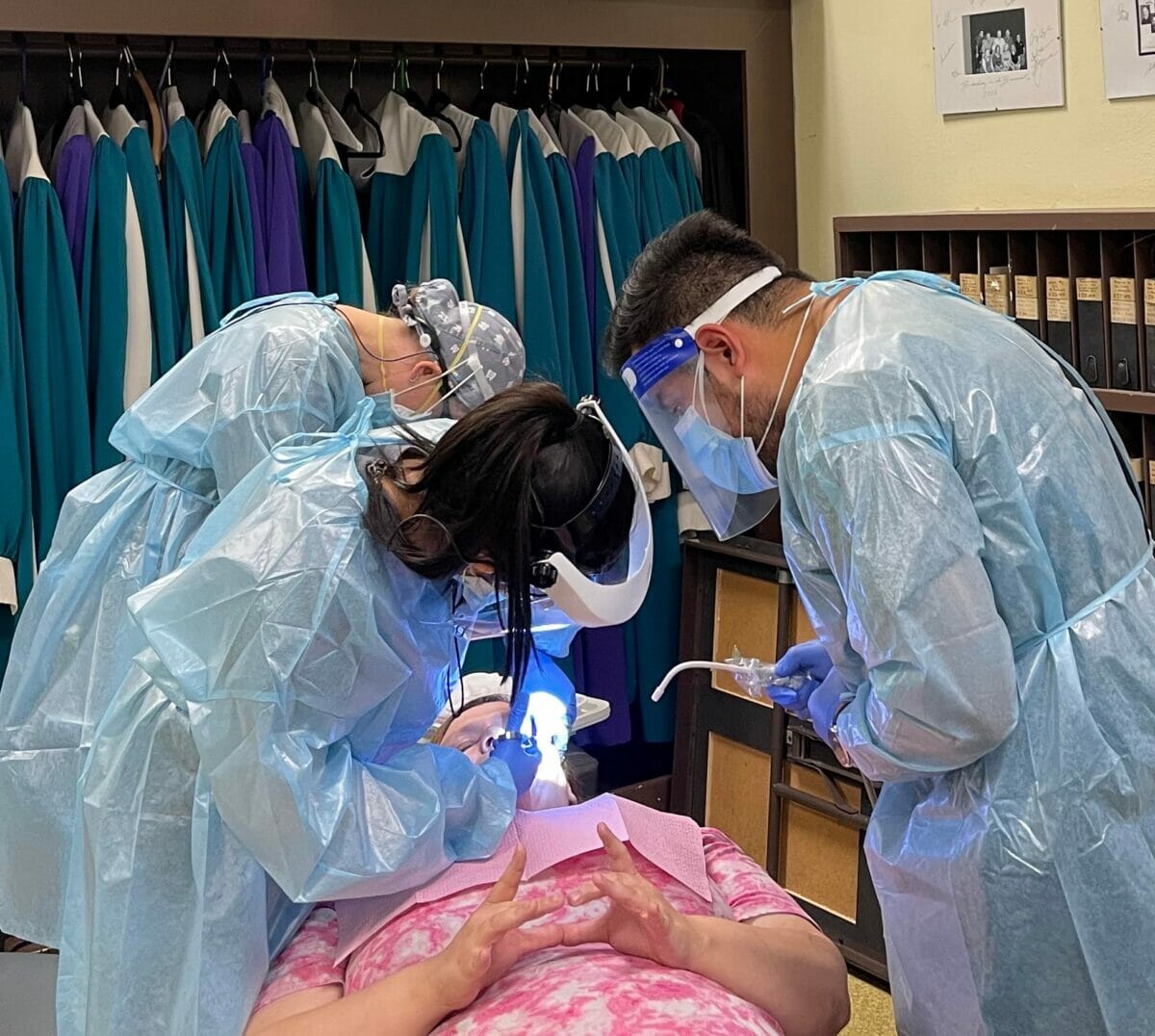 Riverside
Free Clinic (RFC)
RFC is a non-profit organization, whose mission statement is to provide "free interdisciplinary health and wellness care to the underserved population of the Inland Empire while also providing an effective training environment for future healthcare professionals and leaders dedicated to serving the Inland Empire." The RFC Dental Clinic was established in 2012, where WesternU CDM students and faculty along with pre-dental students work together to provide comprehensive oral health care to the community.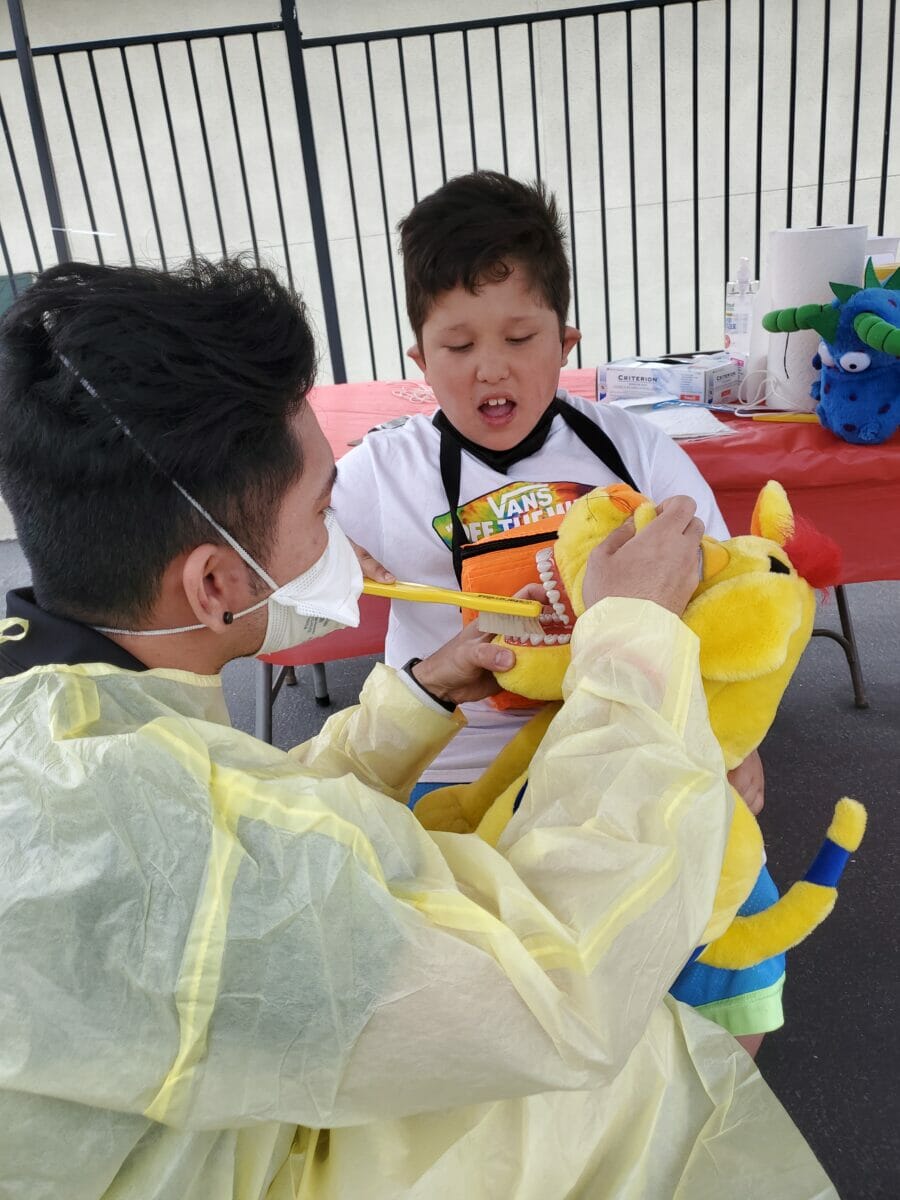 Special Olympics Southern California
Healthy Athletes
WesternU is affiliated with Special Olympics Southern California (SOSC) to support Special Smiles and provide oral health assessments and prevention to the SOSC Athletes. These assessments include but are not limited to dental and oral cancer/pathology screenings, followed by oral hygiene instruction and nutritional counseling. SOSC Clinical Directors include faculty from WesternU.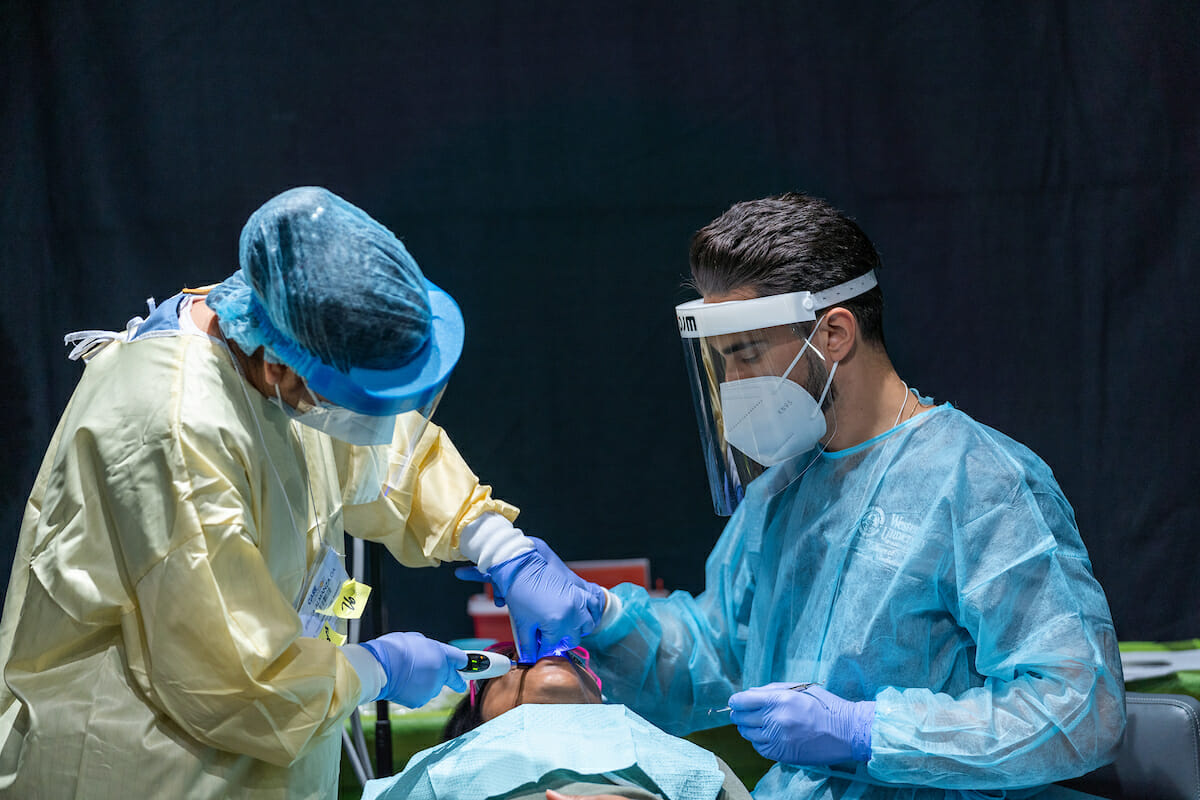 Highlights of
Outreach Events
Care Harbor provides free medical, dental and vision care to the uninsured, underinsured and underserved in the Los Angeles region. WesternU CDM faculty have played key roles in organizing and facilitating Care Harbor Los Angeles and Care Harbor Fairplex mega-clinics, which have provided about 164,000 medical, dental and vision services to about 30,000 patients, an estimated donation of $24 million in care. CDM students who volunteer at Care Harbor gain valuable clinical experiences, hone their patient interaction skills, and learn the importance of giving back to the community.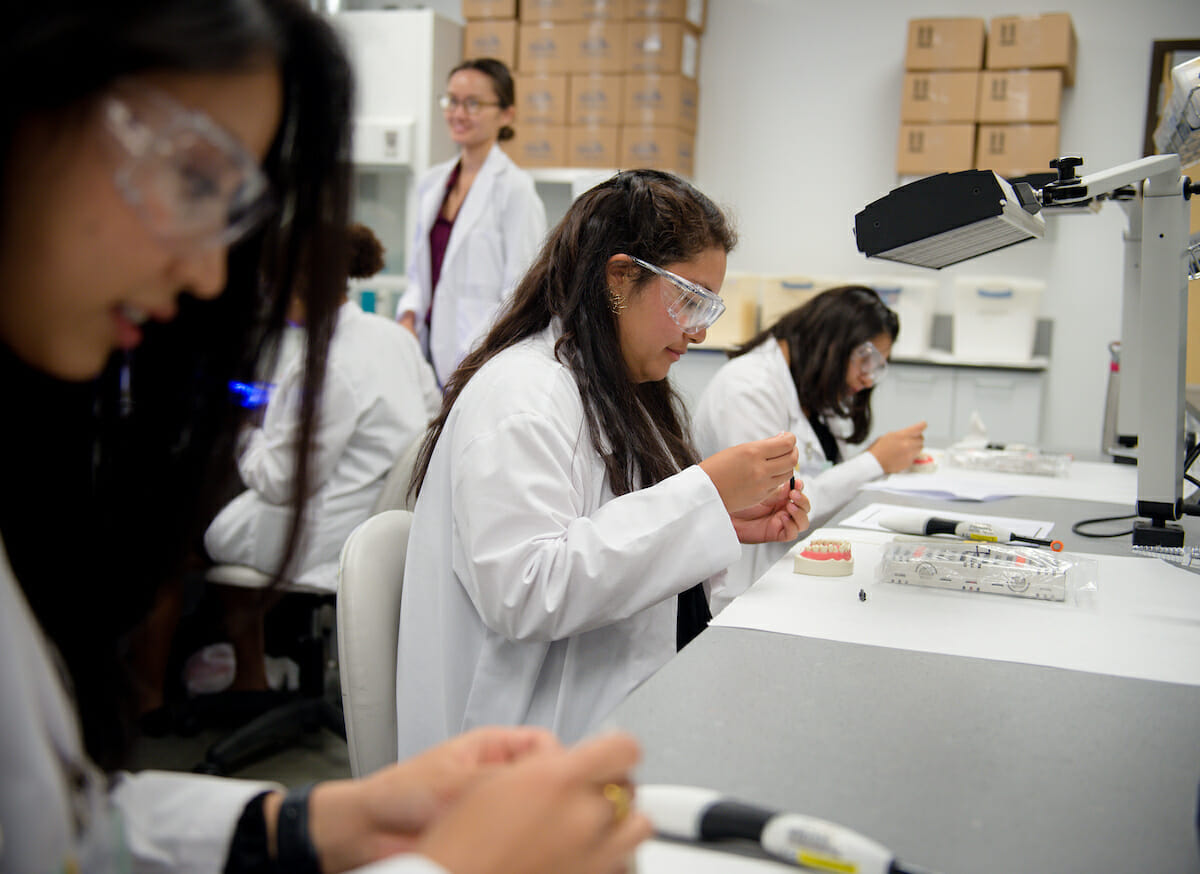 Summer Health Professions
Education Program (SHPEP)
WesternU SHPEP offers an innovative interprofessional approach to its summer residential program through team-based learning of foundational science, interprofessional faculty teaching and learning, health disparities exploration, and healthcare policy education, all centered on the experience of the patient. The primary goal for the WesternU SHPEP team is to strengthen the academic proficiency, clinical commitment, compassion, and enhance the career development of students underrepresented in the health professions, to prepare them for successful application and matriculation to a health professions program. WesternU SHPEP provides 4 different program tracks: Medicine, Dentistry, Physical Therapy, and Optometry.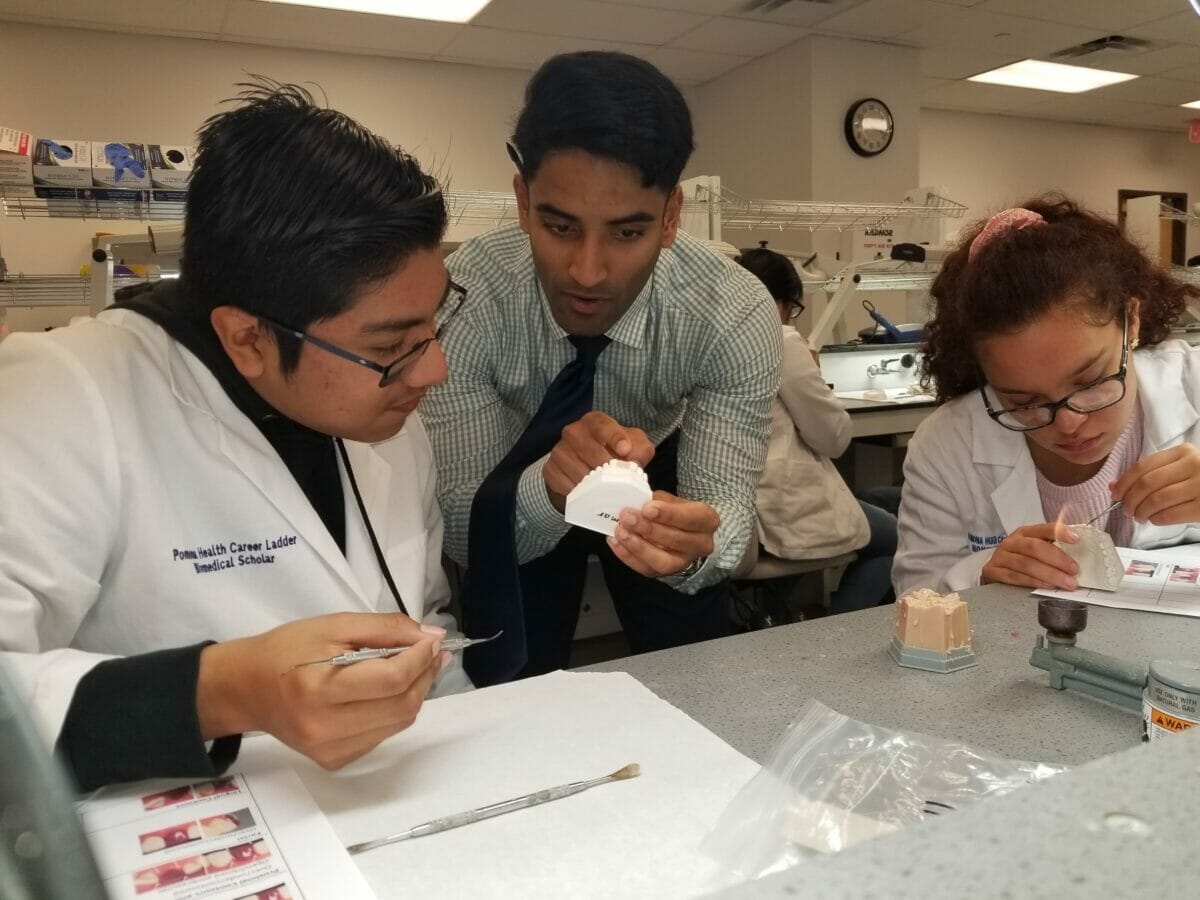 Health Career Ladder
Dental Medicine Rotation
We are proud to participate in The Pomona Health Career Ladder, a unique multi-institutional formal alliance of WesternU with the Pomona Unified School District, Sherman Indian High School & Anahuacalmecac International University Preparatory of North America. This collaborative creates a network and pathways to assist parents and students in becoming health care professionals caring for themselves and others.