WesternU's College of Dental Medicine is committed to establishing a quality, innovative program that prepares you for success, whether in private practice, community service, research or academics. Our four-year program will allow you to learn with an integrated team of health professionals in a part of the country with a wealth of clinical opportunities. Consistent with the WesternU philosophy, the faculty of the College of Dental Medicine will actively partner with you to help you become a humane, sensitive, and technically competent healthcare professional.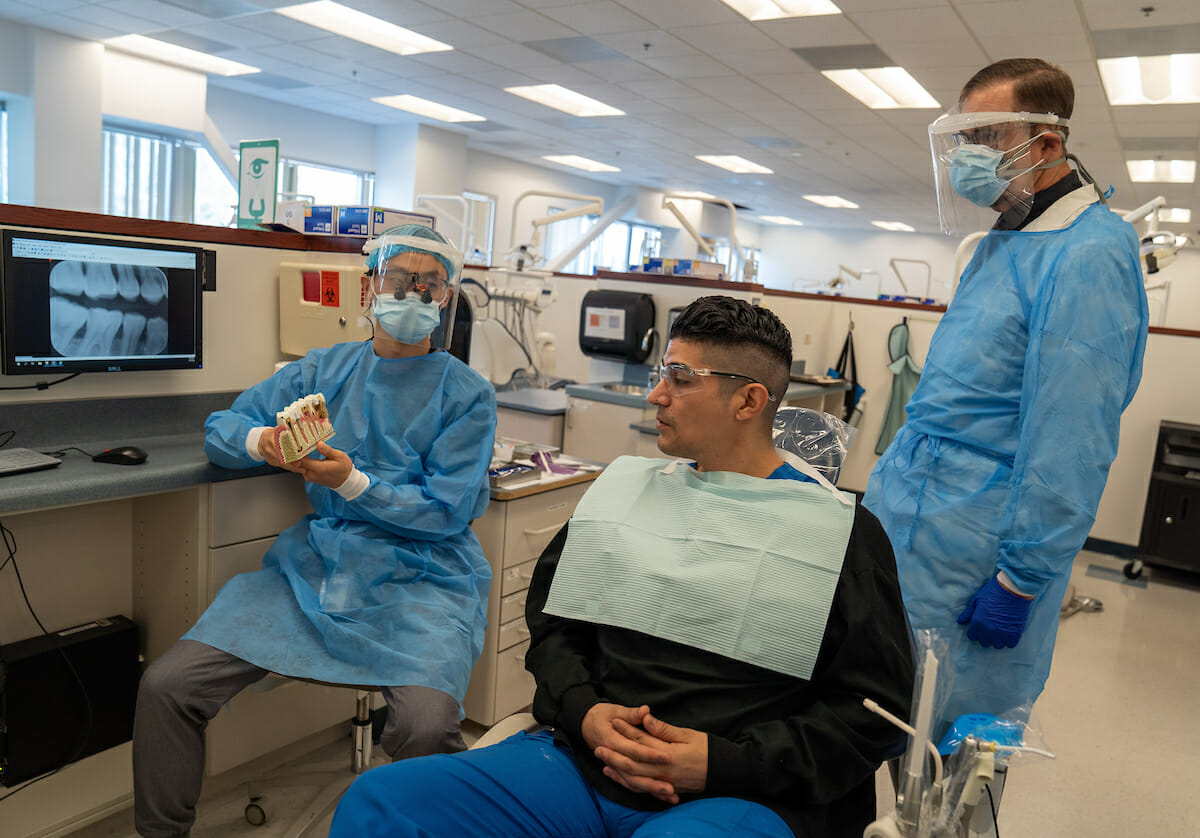 College of Dental Medicine
APPLY NOW
Our Admissions representatives are standing by ready to help you navigate the application process. Get started on your path to a rewarding degree in Dental Medicine today.
International Students
Western University of Health Sciences (WesternU) welcomes international students and their families to our diverse university community.
International Student Services (ISS) is responsible for providing support and assistance in immigration advising, maintaining immigration status, maintaining information and documents on foreign students and their dependents in the Student and exchange Visitor Information System (SEVIS), staying current with rules and regulations and interpreting and applying the rules and regulations set forth by the Department of Homeland Security.
Veterans Benefits
Western University of Health Sciences has approval from the U.S. Department of Veterans Affairs to certify students eligible to receive VA educational benefits. The School Certifying Officials that are located on the Pomona, California campus assist all students who receive VA educational benefits. We cannot assist you with determining your eligibility for benefits.
Upcoming Events