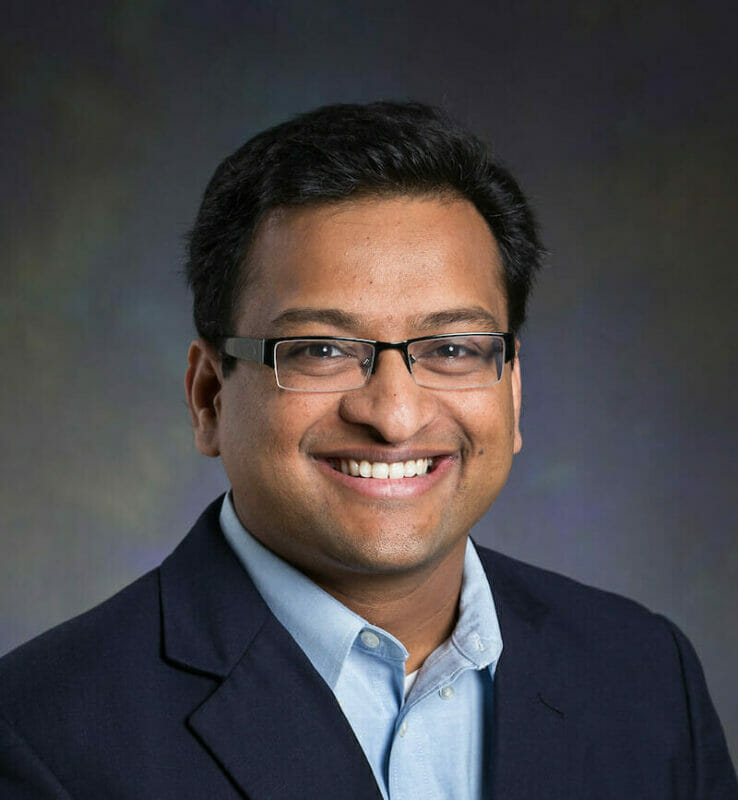 Message from the Associate
Dean of Research
The recognition of evidence-based practice (EBP) has extended to all healthcare professions. EBP relies on the most updated scientific evidence to assist patients and their providers in making appropriate choices about healthcare. Educational programs likewise rely on current research to develop, improve, and evaluate curricula. The primary goal of faculty and students in CHS is to provide evidence for best practice in healthcare and education.
Mission, Vision, and Goals
Mission
Our mission is to provide evidence for best practice in healthcare and education, to establish collaborative research within the university and with the clinical community, and to disseminate our findings through scholarly peer-reviewed publications and presentations.
Vision
To be recognized as innovative leaders in interprofessional, clinical, and educational research.
Goals
The College of Health Sciences (CHS) will develop a research program that achieves the following goals:
Provide evidence for best practice in healthcare and education.
Develop collaborative research projects with other professions and/or community agencies.
Attain funding from external sources.
Enhance the reputation of the programs and faculty through peer-reviewed publications and presentations.
Spotlight on Student Research Opportunities
CHS programs provide a variety of opportunities for students to become involved in research. The three programs, Health Sciences (MSHS), Physician Assistant (MSPA), and Physical Therapy (DPT), offer research methods and evidence-based courses. In addition, the MSHS program delivers courses related to practice in grant writing, applied statistics, and writing for publication. These courses develop students' skills to conduct literature searches, critically review the literature, synthesize information from multiple sources, design and conduct research projects, complete the Institutional Review Board (IRB) process, and prepare and deliver scientific presentations.
Research is an integral part of each program. Students in all programs complete some type of final project/thesis under the mentorship of 1-2 faculty.
MSHS students complete a thesis or project. Topics include projects related to teaching methodology, community and global health education or issues as well as policy making.
MSPA students present group projects comprised of an extensive literature search and critiques of current research on self-selected topics. Projects involve presentations on medical conditions such as diabetes, cystic fibrosis; use of robotics for children with autism; pharmaceuticals; effectiveness of electronic medical records in patient care.
DPT students begin their group capstone project at the end of their first year and present the completed project during the summer of the third year. Topics encompass research on clinical practice, case studies, educational or professional issues.
For the MSHS and DPT programs, students may be involved in a project involving a community partner. DPT students may elect to develop a case study from a clinical education experience. Several students have presented the results of their research at professional meetings.
To encourage quality student research, highly competitive intramural grants are offered each year. Small grants are available to selected student scholars through support from a CHS student research endowment and the Office of the Vice President for Research & Biotechnology. Funding is used to defray costs of conducting research, such as for materials, equipment, participant stipends.
Finally, students may have the opportunity to become paid research assistants as part of the Federal Work Study program. They are supervised by the Associate Dean for Research and assigned various tasks involving faculty research projects. The tasks may include assisting with data collection, data entry, updating literature searches. As research assistants, they have the opportunity to be listed as a co-investigator on peer-reviewed presentations or publications.
CHS faculty provide students multiple opportunities to develop research skills through course work and hands-on experiences.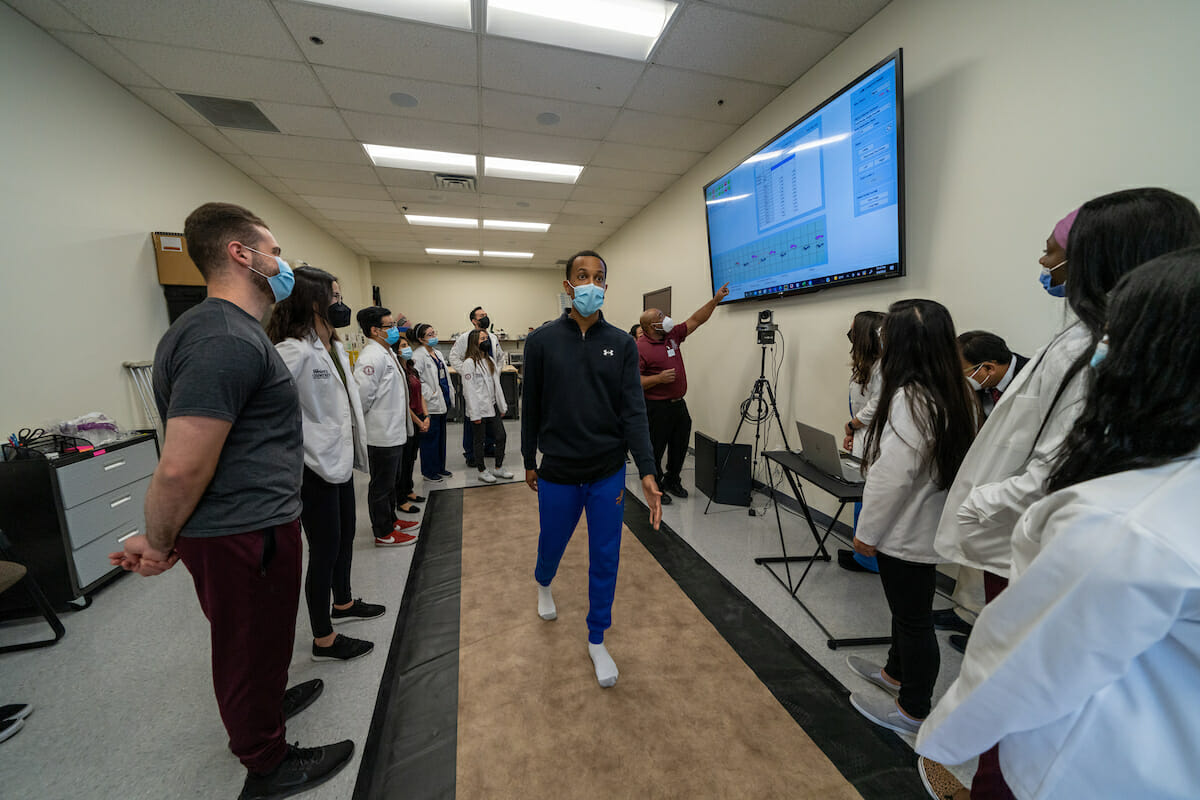 Gait
Analysis Lab
In the high tech, state-of-the-art Gait Analysis Lab, CHS students work side-by-side with faculty to gain hands-on experience in studying the science of body in walking motion. Other classes in this lab allow for interprofessional experiences and learning (including the College of Podiatric Medicine) that can bring quality of life and a higher level of physical performance.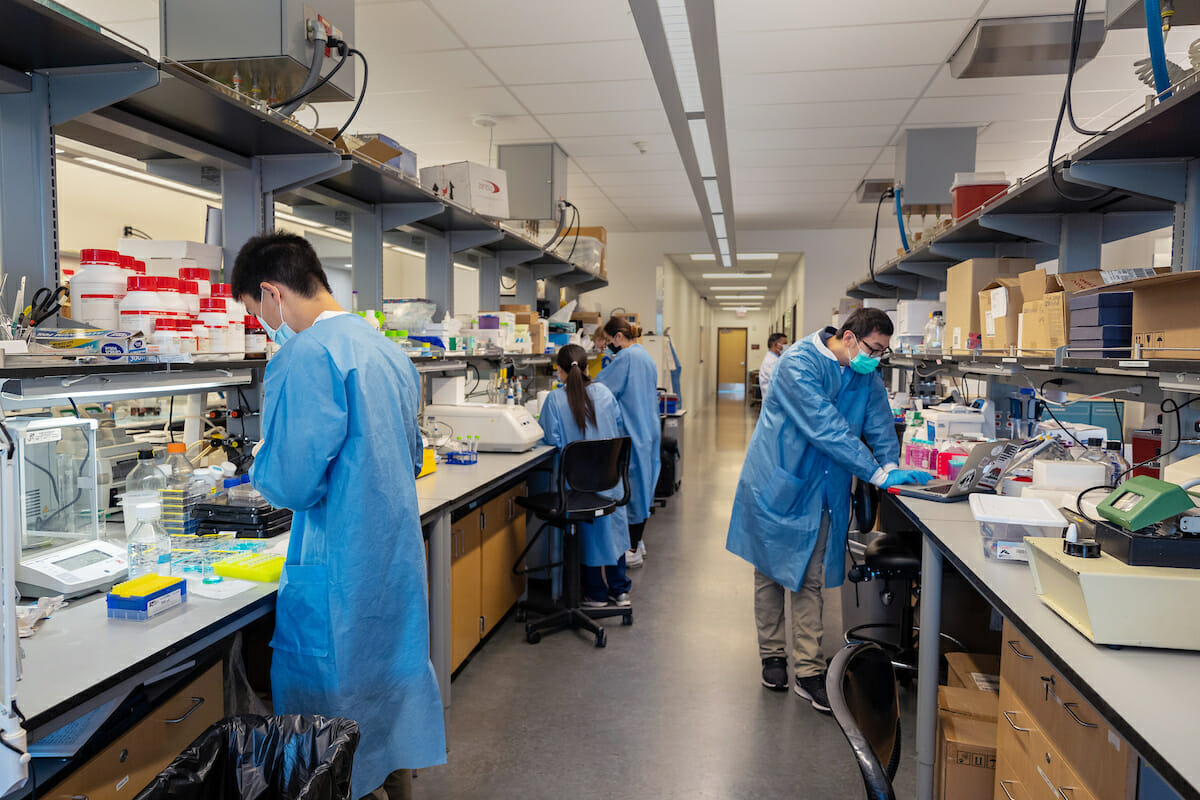 Research Funding
Resources
Each year the California Physical Therapy Association (CPTA) provides research grants to CPTA members. The objective is to advance evidence based practice and to build a core of practitioner scholars.

Additional funding is available through WesternU's Office of Research and Biotechnology.