Welcome to the Exciting World of Research!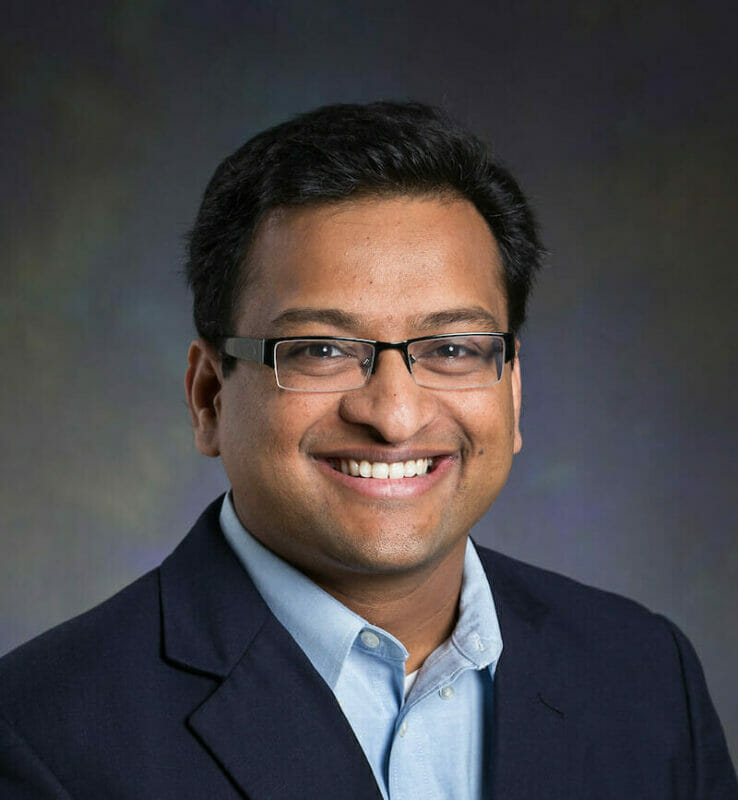 Message from the
Associate Dean of Research
At WesternU CHS, we collaborate to expand upon existing research and deepen our understanding and knowledge of pressing health care issues facing our local and global community. We support investigator-driven research focused on health equity to improve health outcomes in disadvantaged populations. Our research programs are comprised of multidisciplinary teams who address health and human illnesses using basic science, clinical, behavioral, and community-based research approaches. These programs are supported by core facilities that promote access to patient populations and provide technological support and research expertise. A major focus is also on evaluation and integration of educational practices to enable evidence-based learner-centered education. Research opportunities for our students contribute to the development of future clinician scientists. CHS faculty members collaborate with colleagues from other WesternU colleges, as well as other national and international researchers. Faculty work side-by-side with students in state-of-the-art research facilities to advance knowledge that will improve the lives of patients in our community and around the world.

Harshavardhan Deoghare, PT, PhD
Associate Dean of Research
College of Health Sciences

Chair, Associate Professor,
Department of Physical Therapy Education
Mission
Our mission is to provide evidence for best practice in healthcare and education, to establish collaborative research within the university and with the clinical community, and to disseminate our findings through scholarly peer-reviewed publications and presentations.
Vision
To be recognized as innovative leaders in interprofessional, clinical, and educational research.
Goals
The College of Health Sciences (CHS) will develop a research program that achieves the following goals:
Provide evidence for best practice in healthcare and education.
Develop collaborative research projects with other professions and/or community agencies.
Attain funding from external sources.
Enhance the reputation of the programs and faculty through peer-reviewed publications and presentations.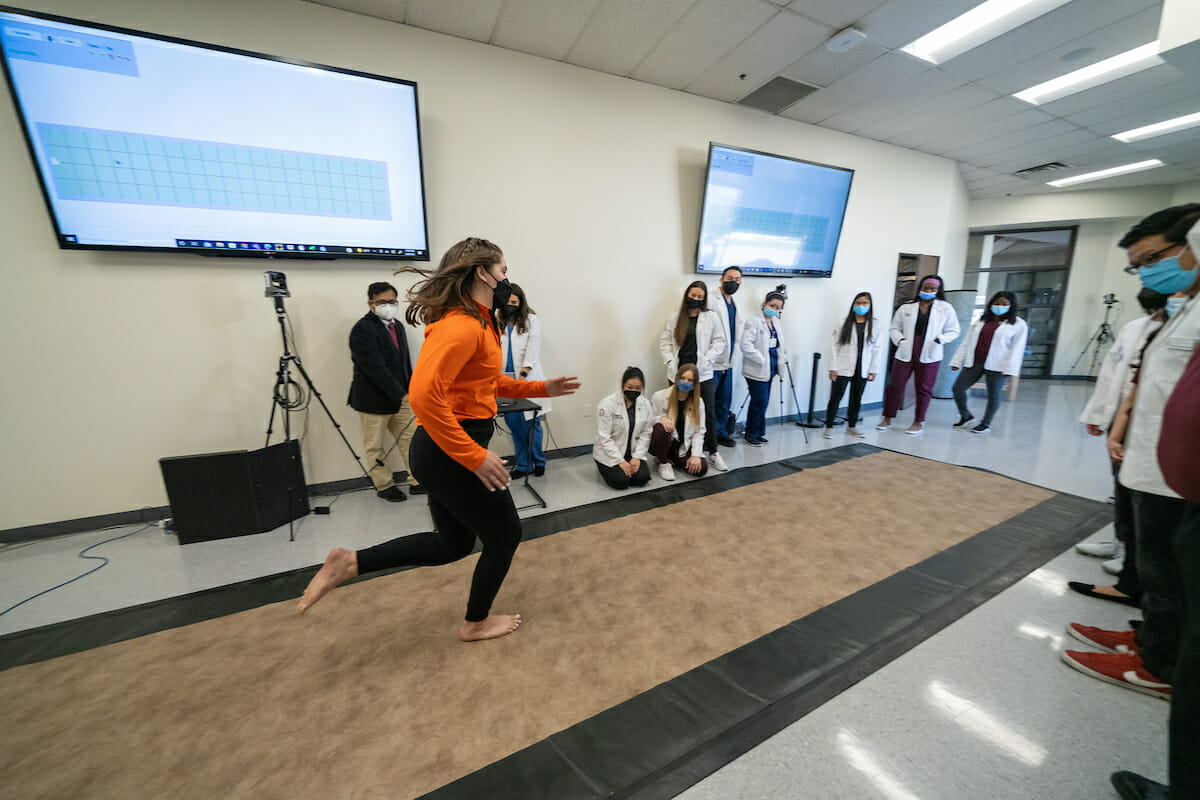 Research in
California
CHS programs adhere to the tenet that the most crucial objective of research is to improve. Our faculty work toward this through cutting-edge clinical research, biomedical bench research, educational research, and health services research. Our curriculum places a strong emphasis on research, which is culminated in each student's capstone research sequence.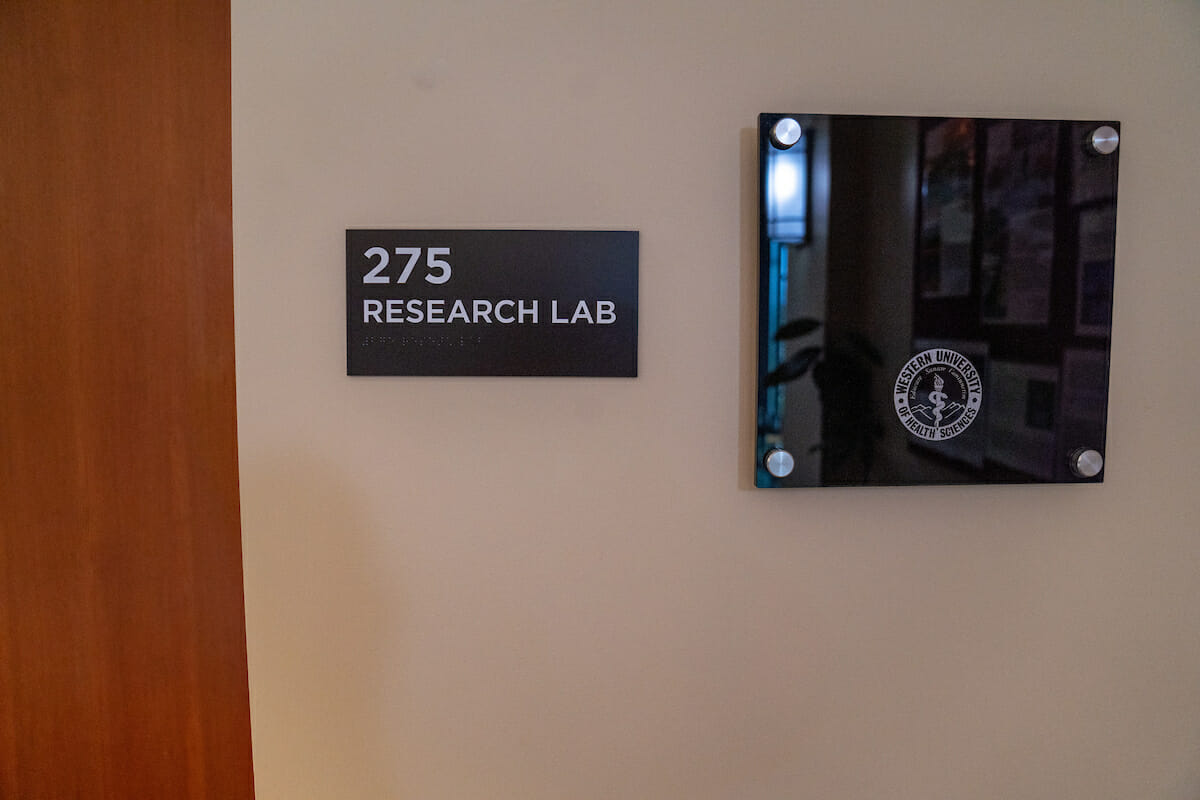 Research in
Oregon
The CHS-Northwest faculty is committed to excellence in research and providing students with opportunities to gain hands-on research experience. The scope of research pursued by our faculty is wide ranging; it includes bench science, educational research, clinical research, implementation science, community-based projects, and behavioral research. Our team of interdisciplinary researchers and clinicians is an optimal environment for establishing productive collaborations and conducting clinically impactful research.