What is the University Archives
The University Archives, as the source of institutional memory, is the official repository for all permanent records of Western University of Health Sciences. Our primary purpose is to document the history and development of the university, including its social, cultural, and intellectual activities of its faculty, staff, students, and alumni. Our goal is to ensure the survival of reliable and relevant information about the university and to ensure that the contents of our collections are accessible and sustainable.
The permanent records in the custody of the Archives include records created by university departments, organizations, and individuals, such as:
Institutional Records (administrative and operational records)
Photographic Collections
Video Collections
Publications
Year Books
Theses and dissertations
Newspaper clippings
Oral histories
Memorabilia
The Archives also houses the personal papers of the Founding Board of Directors and other individuals who are part of the WesternU history.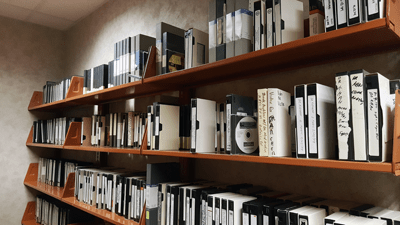 University Archives
Services
The University Archives staff is pleased to assist you in requesting:
Institutional records
Historical photographs
Early campus videos
Rare books

To ensure the preservation of our rare book collection, books do not circulate but are available for library use only. Please contact us in advance to make an appointment.

Consulting
Services
The University Archives offers consultation in the following areas:
Data Management
Planning and Prioritizing Collections (Assessment)
Care of Photographs, Home Movies, Paper Documents, Rare Books
Digitizing and Reformatting
Recovery of water-damaged materials
Records Management
Contact Us
University Archives services are available Monday – Friday from 8 a.m. – 5 p.m.